Georgia Democratic state Representative Mesha Mainor announced Tuesday, July 11, that she "made the decision to leave the Democrat Party" to join the GOP.
Earlier this year, Mainor was the only Democrat to vote for a school choice bill that ultimately died in the Georgia House after passing the Senate along party lines. Her party leadership wasn't happy.
"When I decided to stand up on behalf of disadvantaged children in support of school choice, my Democrat colleagues didn't stand by me," Mainor told Fox News digital. Much worse than not standing with her, the party establishment made her a target, with some even promising a blank check to whomever would primary her.
WATCHDOG GROUP TARGETS DEMOCRAT OPPOSITION TO SCHOOL CHOICE AS AKIN TO SEGREGATION: 'GEORGE WALLACE DEMOCRATS'
Mainor took a big political risk on Tuesday. Holding her deep blue district near Atlanta will be an uphill battle if she chooses to run for the same office as a Republican. This fact shows true courage on Mainor's part.
As Georgia House Speaker Pro Tempore Jan Jones said Tuesday, "Representative Mainor has demonstrated a courage of her convictions that I admire. She has fought to give choice to Georgia families trapped in failing public schools, and we welcome her to our team to continue fighting for educational opportunities for all of Georgia's children."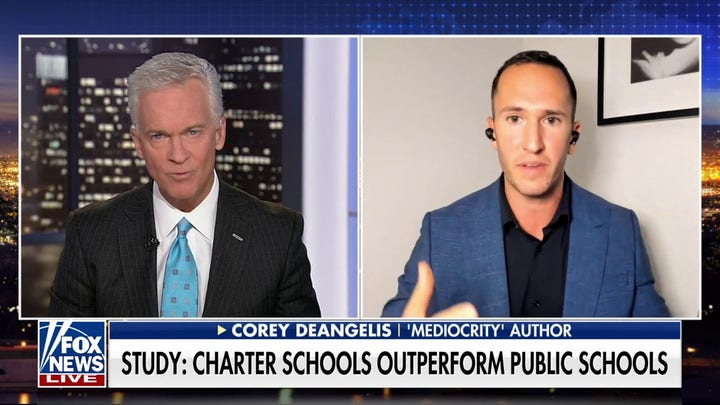 Video
Mainor said Tuesday that "this wasn't a political decision for me. It was a MORAL one. I will never apologize for being a black woman with a mind of my own."
These Democratic defections haven't led to a full-throated bipartisan push for school choice among elected officials, yet. The political tides are turning and the willingness of lawmakers like Mainor and Cotham to stand with families is putting pressure on other politicians.
Although school choice support is strong across ideological lines, Democrats by and large take their cues from the teachers unions, who are more focused on maintaining power than empowering parents.  

That time has come for school choice. Families have woken up after seeing the failures of teachers-union-induced remote learning. Parents are now paying attention and holding politicians accountable.

Both political parties can gain voters – and even sitting legislators – on the popular issue of parental rights in education. The Democratic Party needs to adjust to the times and listen to their constituents, not just those in the teachers union, if they want to win in the long run.

CLICK HERE TO READ MORE BY COREY DEANGELIS