With summer in full swing and families going on vacation across the country and worldwide, people should be cautious about their activities.
Here are several recent tragedies on vacation excursions:
Nassau, Bahamas:
Cameron Robbins, 18, was celebrating his high school graduation with friends in the Bahamas May 24 when he and several hundred other high school graduates boarded Blackbeard's Revenge sunset cruise.
HAUNTING LAST WORDS SHOUTED TO BATON ROUGE TEEN AFTER HE WENT OVERBOARD AND VANISHED
"This was a booze cruise, and they were on their way back when this happened," one student's mother said. "My son texted me when it happened, saying, 'Cameron jumped off. They can't find him.' They were out there until 2, 3 in the morning."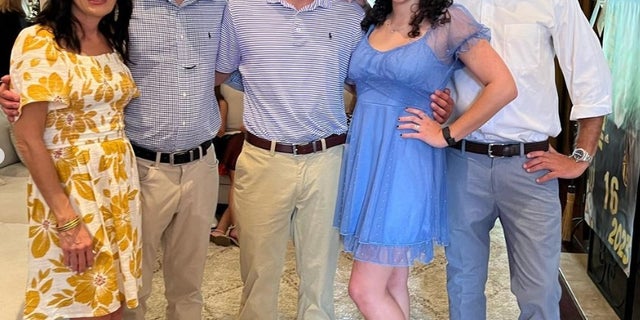 Cameron Robbins (center) was on a cruise in the Bahamas when he reportedly jumped overboard and vanished. (Instagram/Cam_Robbins3)
Robbins had just graduated from Baton Rouge's University Laboratory School May 21 before his trip to the Bahamas.
White Island, New Zealand:
Matthew Urey and Lauren Barham were on their honeymoon in December 2019 when they decided to book an excursion through Royal Caribbean, which ended with a lawsuit.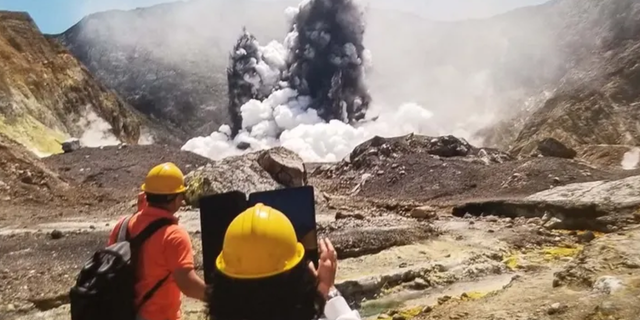 Photo taken by Matthew Urey Dec. 9, 2019, just moments before the White Island volcano erupted. (Lipcon, Margulies, Alsina & Winkleman )
The newlywed couple spent several days in medically-induced comas at hospitals hundreds of miles apart.
Urey and Barham reunited in Richmond, Virginia, after the incident at White Island.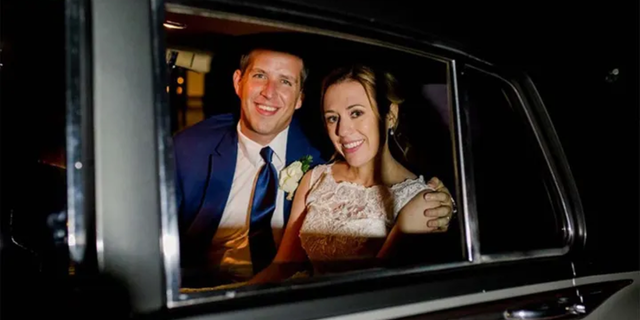 Matthew Urey and Lauren Barham on their wedding day Oct. 18, 2019. (Lipcon, Margulies, Alsina & Winkleman )
In an earlier statement to Fox News, a Royal Caribbean spokesperson said, "We continue to support the needs of those affected by this tragic incident. We respectfully decline further comment while the investigation is still proceeding."
Malone's parachute broke 45 minutes into the excursion, later crashing at an airport in the area.
"The boat flipped over and people started pulling the lines, trying to pull her down, and that was when the parachute line broke and then sent her down the Mexican coastline hundreds of feet in the air," her brother Brendan Malone told FOX17 Nashville.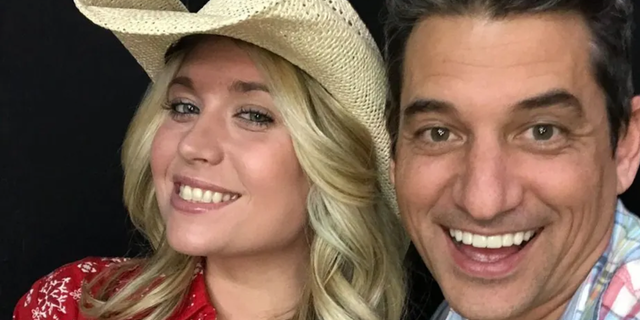 Katie Malone, left, was injured in a parasailing accident in Mexico. (GoFundMe)
Malone's injuries included a fractured pelvis, skull and ribs, facial injuries and a collapsed lung, according to a GoFundMe page.
Lockport, New York: 
A tour boat traveling through a cave in Upstate New York capsized June 12, leaving one person dead and 11 injured.
The accident happened while passengers were traveling on a Lockport Cave Tours boat on the Erie Canal just before 11:30 a.m., according to New York State Police.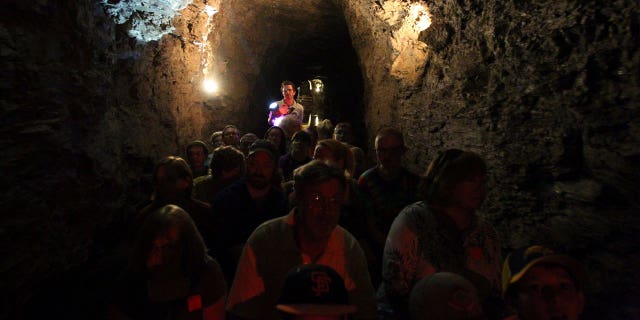 A tourist boat in New York's Lockport Caves in the summer of 2014.  (Mark Mulville/The Buffalo News via AP)
Officials said there were "roughly 30 onboard" the boat that capsized.
"By the time I realized what happened, the boat was on top of me and I couldn't find any air pockets or anything. And I'm just trying to, like, breathe because I'm underwater," Morrissette said.
The Associated Press and Fox News' Ryan Gaydos, Stephen Sorace, Bradford Betz, Stephanie Pagones and Chris Eberhart contributed to this report.