A third indictment of former President Donald Trump – this time in relation to the January 6, 2021 Capitol riot – is undoubtedly a legal risk, but could further galvanize his 2024 campaign and suck the oxygen out of rival Ron DeSantis and other fledgling GOP presidential hopefuls, a former Bush aide told Fox News.
Trump said he received a letter from Special Counsel Jack Smith stating that he is the target of a Jan. 6 grand jury investigation on Tuesday. The former president said he initially received the letter on Sunday and said he expects to face both an arrest and indictment. A government source with direct knowledge of the indictment told Fox News Smith's office sent Trump a target letter.
After the indictment, Smith was seen nonchalantly ordering a hoagie to-go from a Florida Subway, which a CNN program claimed was a "message to Trump." On "The Story," former Bush speechwriter Marc Thiessen argued the real message is to DeSantis and other presidential hopefuls – Trump is about to see another marked jump in the polls.
CORNEL WEST TORCHES BIDEN'S PAST 'CONNECTIONS' TO SEGREGATIONISTS, SAYS TRUMP ALSO FLAWED ON RACE
Trump has argued he did not break the law in that case, and many of his defenders cite the "Bill Clinton's Socks" case of 2012 and the Presidential Records Act of 1978 in response.
TRUMP'S CLASSIFIED DOCS LEGAL TEAM SHOULD FILE THIS 'GAME OVER' MOTION: TERRELL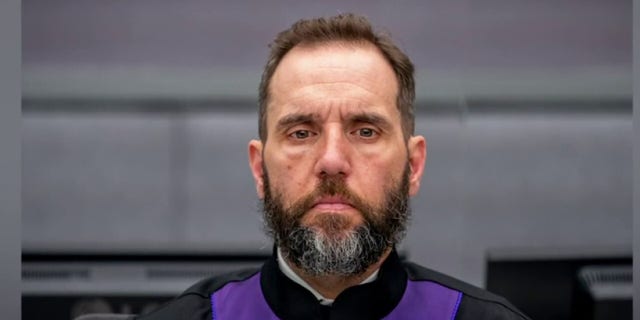 Special Counsel John "Jack" Smith has promised a speedy trial for the former president and noted defendants are presumed innocent. (Fox News screenshot/AP Photo)
"Before the Bragg indictment, Donald Trump was wallowing in the low to mid 40s in the Republican primary," Thiessen later added, noting how Trump's lead on DeSantis has slightly widened.
"I don't know what was all about that, but I do know that we look at institutions, unfortunately, like our own FBI and Department of Justice, and we've seen the politicization of those institutions."
On "The Story," Los Angeles civil rights attorney Leo Terrell said Trump's indictment is "horrible" because of how the Democrats have "weaponized" the DOJ.
Fox News' Paul Steinhauser contributed to this report.