Sarah Ferguson was moved to tears when she learned of Princess Eugenie's heartfelt tribute.
On Thursday, the Duchess of York, who is coined "Fergie" by the press, spoke about her new grandson on the second episode of her podcast "Tea Talks with the Duchess & Sarah."
During the episode, the 63-year-old's co-host Sarah Thomson congratulated her on the birth of Eugenie's new baby son, Ernest George Ronnie Brooksbank, who was born on May 30. Buckingham Palace announced the birth on Monday.
Ernest is the second child of the princess, 33, and her husband Jack Brooksbank. They are already parents to a son, 2-year-old August.
"He is named after his great great great grandfather George, his grandpa George and my grandpa Ronald,″ Eugenie said on her Instagram page. "Augie is loving being a big brother already.″
SARAH FERGUSON SAYS SHE KEEPS QUEEN ELIZABETH'S MEMORY ALIVE THROUGH HER BELOVED CORGIS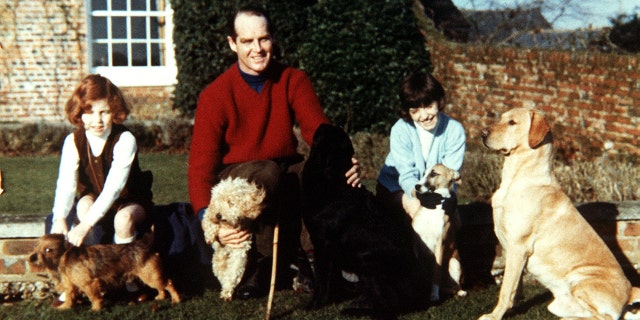 Sarah Ferguson, left, with her father Ronald Ferguson and her sister Jane. (PA Images via Getty Images)
Ferguson's father, Ronald Ferguson, passed away in 2003.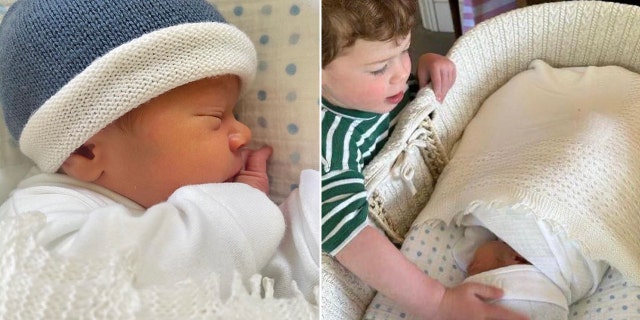 Princes Eugenie shared a photo of her newborn son Ernest, as well as an additional photo of her older son August saying hello to his baby brother. (Princess Eugenie Instagram)
"She said I was allowed to say," Ferguson noted. "Oh, I have to be very careful. I get so proud. I can't just whiz out photographs willy-nilly. Granny rules, my goodness!"
Ernest is the first of Queen Elizabeth II's great-grandchildren to be born following her death in September 2022. He was also born 13th in the line of succession to the British throne, knocking the king's brother Prince Edward, Duke of Edinburgh, down a peg.
The Duke and Duchess of York divorced in 1996 after a decade of marriage.
Ferguson, who has also been keeping busy writing historical novels, said she's ready for the next chapter of her story.
PRINCESS EUGENIE'S NEWBORN BABY KNOCKS PRINCE EDWARD DOWN LINE OF SUCCESSION TO BRITISH THRONE
"I don't believe there is anything that I can't do," she said. "We are all truly limitless if we allow ourselves the freedom to follow our hearts and pursue our true passions."