Cary Elwes, star of the beloved 1987 cult fantasy film "The Princess Bride," doesn't think there's a shot at it ever being remade
Elwes told "E! News" in a recent interview, "There's no reboot."
He continued, "There was a studio head one time who suggested that, and he posted it on Twitter, and I responded, 'There's a shortage of perfect movies in this world. It would be a pity to damage this one.'"
The 60-year-old actor had responded to a 2019 tweet from Variety in which Sony Pictures Entertainment CEO Tony Vinciquerra had told the outlet, "Very famous people whose names I won't use, but they want to redo 'The Princess Bride.'"
'THE PRINCESS BRIDE' CAST: WHERE ARE THEY NOW?
Elwes paraphrased one of his more famous quotes from the movie in his response, and he said that it "got quite a sizeable response of positive feedback" at the time.
He added a definitive opinion: "I don't think you can touch it."
"The Princess Bride," based on the 1973 novel of the same name, premiered in 1987 and celebrated its 35th anniversary last year. It wasn't a box-office hit when it first played in theaters, but over the decades it has become a family favorite for many people, with its quotable lines and memorable moments.
The closest the film has come to being remade was in 2020 during the height of the pandemic and lockdowns, when dozens of celebrities recreated the movie shot for shot and line for line at home with improvised costumes and props. Elwes even appeared, but instead recreating his role as the hero Westley, he played the evil Prince Humperdinck.
The charming recreations were broadcast on the now-defunct Quibi.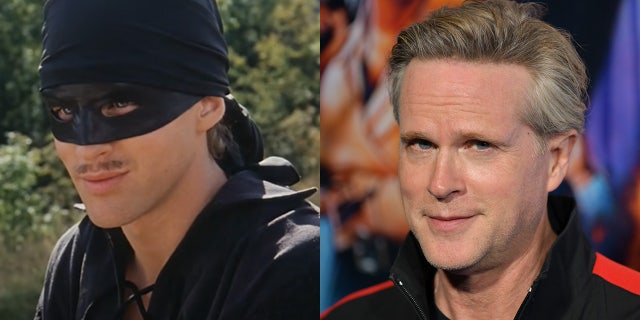 Cary Elwes' breakout role was Westley in "The Princess Bride." He later got the starring role in the first installment of the horror franchise "Saw." (20th Century Fox / Getty Images)
CLICK HERE TO SIGN UP FOR THE ENTERTAINMENT NEWSLETTER
Elwes also told "E! News" that the cast remains close.
"We do get together, and we do celebrate each other," he told the outlet. "We're all one big family now thanks to this wonderful film."
The actor noted that there aren't any plans at the moment for the cast to reunite on screen.
"I think if we do any kind of celebrations, we probably have to wait till the 40th anniversary," he said. "So, we have a few years away."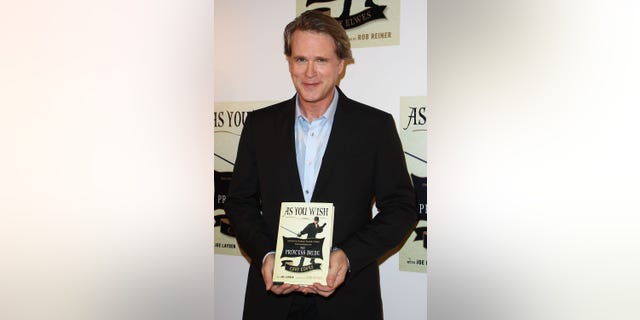 Cary Elwes attends the release of his memoir, "As You Wish: Inconceivable Tales From The Making Of The Princess Bride," released in 2014.  (JC Olivera / Getty Images)
CLICK HERE TO GET THE FOX NEWS APP
Elwes recently starred in the third and fourth seasons of "Stranger Things" and is in the sport biopic "Sweetwater," which is about Nat "Sweetwater" Clifton (played by Everett Osborne) making history as the first Black player to sign an NBA contract. The movie hits theaters this weekend.