headl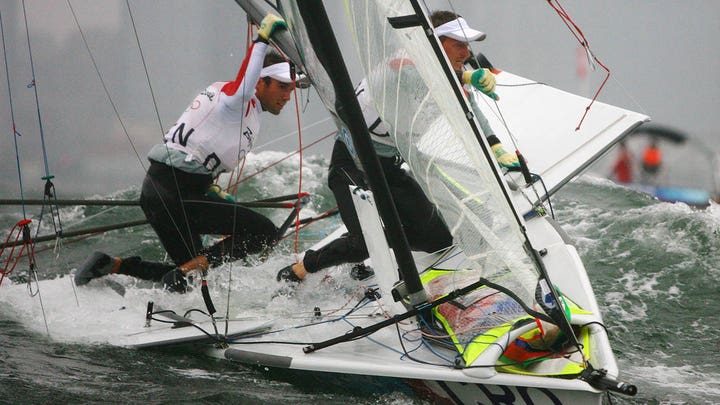 Video
Martin Kirketerp has lived the highest of the highs being an Olympic gold medalist, but he also lived out two nightmares earlier this year.
The Danish sailor said in a recent interview that he had been struck by lightning in January and then swarmed by orcas just six months later.
Kirketerp, who won gold in 2008 in Beijing, was competing at the SailGP event in Singapore as a grinder for ROCKWOOL Denmark. After the race, he was trying to help the New Zealand boat back to the harbor for the winning ceremony after their victory. But lightning struck the boat, and electricity was running through him.
Kirketerp said he's been shocked plenty of times, as he's "worked quite a bit as a handyman at home." But "this is different."
"You can feel it all the way down through the body. It's a huge shock. It's not because it's so painful. You can really feel it, but it's not like a pain. It's more what goes on in your head," he added. "You can just feel that it is tearing your whole body, and you are a little worried about what is happening.
"The positive thing is that it only lasts a few seconds. When it's over, you can very quickly feel that the ticker is still ticking. I was still there. It's over in a flash, but while it's on, it's intense. I couldn't feel my arm after. I had no contact with my arm at all, but at the time it didn't matter."
"They came over to lay next to the rudder and gave it a good beating once in a while. They didn't come with full force and smash into it, because then it would brake right away. But it is still a very large and heavy animal, so when they give a slap with the head to the rudder, the entire boat shakes. I was very afraid that the rudder would crack, but I wasn't afraid of sinking.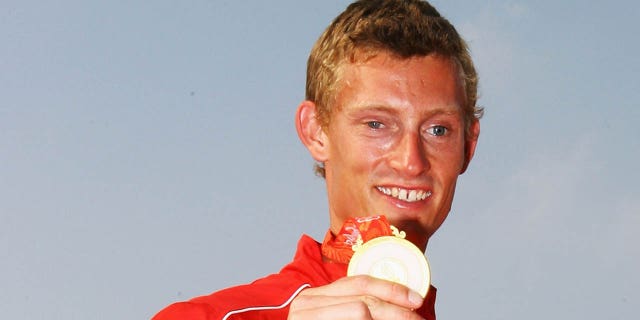 Martin Kirketerp Ibsen and Jonas Warrer of Denmark celebrate with their gold medals after overall victory in the 49er class event held at the Qingdao Olympic Sailing Center during day ten of the Beijing 2008 Olympic Games on August 18, 2008, in Qingdao, China.   (Clive Mason/Getty Images)
CLICK HERE TO GET THE FOX NEWS APP
"I've seen a lot of marine life out there, but I've never tried anything like this. It was a fantastic experience to see these large, majestic, impressive animals so close. But it would have been much cooler if they just came over and said hello, followed the boat for a bit, and then swam on."