A Michigan man has been charged after he drove more than 100 miles per hour before crashing into a motorcycle during a road rage incident.
According to the Macomb County Sheriff's Department, Mark Nichter, 52, of Eastpointe, Michigan, was driving his Dodge Ram on Saturday, April 15 when he began fighting with a motorcycle with two riders on it.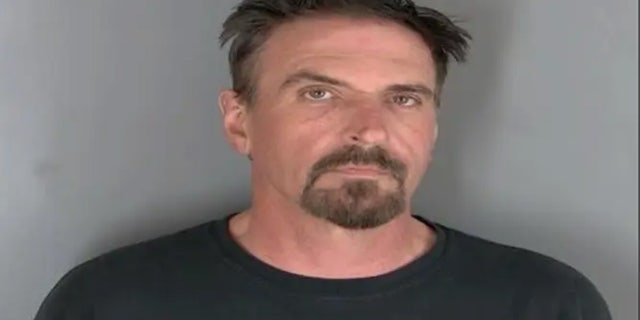 Mark Nichter, 52, eventually collided with one of the motorcycles after pursuing them at over 100 mph. (Macomb County Jail)
Nichter allegedly followed the motorcycle leading up to the collision which left the motorcycle stuck to the pick-up truck after impact. Both vehicles stopped, according to investigators. Both vehicles stopped.
THREE MARYLAND ELEMENTARY SCHOOL STUDENTS HOSPITALIZED AFTER MISTAKING CONTROLLED SUBSTANCE AS CANDY
The two people riding the motorcycle were not injured.
"Thank you to the Warren Police Department for their swift investigation. This incident could have been much worse," said Macomb County Prosecutor Peter J. Lucido.
Nichter was charged with two counts of assault with intent to murder, two counts of assault with intent to commit great bodily harm and operating a motor vehicle while impaired, third offense.
CLICK HERE TO GET THE FOX NEWS APP
Warren District Court Judge Chupa set Nichter's bond at $400,000.00, cash only. If released on bond, Nichter is required to wear a SCRAM tether and have no alcohol.
The maximum penalty is life in prison. Nichter's Probable Cause Hearing is on Tuesday, April 25, 2023, at 8:45 a.m. and the Preliminary Exam is scheduled for Tuesday, May 2, 2023, at 8:45am.