Detainers issued by Immigration and Customs Enforcement for jailed illegal immigrants dropped sharply in the first months of the Biden administration, new data show, part of a broader drop in interior immigration enforcement under the administration.
Detainers are requests issued by ICE that the agency be notified when an illegal immigrant in another law enforcement agency's custody is being released so that agents can transfer them into ICE deportation proceedings.
The use of ICE detainers has been the central issue over the "sanctuary city" debate, where so-called sanctuary jurisdictions will bar local law enforcement from cooperation with most ICE detainers.
SUPREME COURT HANDS BIDEN ADMIN MAJOR WIN ON CHALLENGE TO ICE ENFORCEMENT POLICY
The data show that the number of detainers issued dropped from around 10,000 a month at the end of the Trump administration — after having hit highs of around 15,000 a month in 2018 — to under 3,000 in the first months of the Biden administration. The number of detainers fell to just 2,200 in March 2021 and then increased to just under 4,000 by September 2021.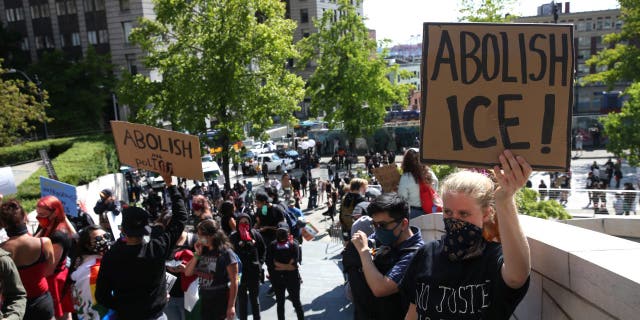 Protesters rally outside City Hall July 12, 2020, in Seattle.  (Karen Ducey/Getty Images)
TRAC notes that the number of detainers issued, which does not necessarily coincide with the number of immigrants the agency transferred into its custody, is an indicator of the intensity of interior enforcement.
The highest use of detainers was under the Obama administration. In fiscal year 2010 under Obama there were approximately 300,000 detainers issued. That dropped to under 100,000 by fiscal 2015 before increasing to a high of 175,000 a year under the Trump administration.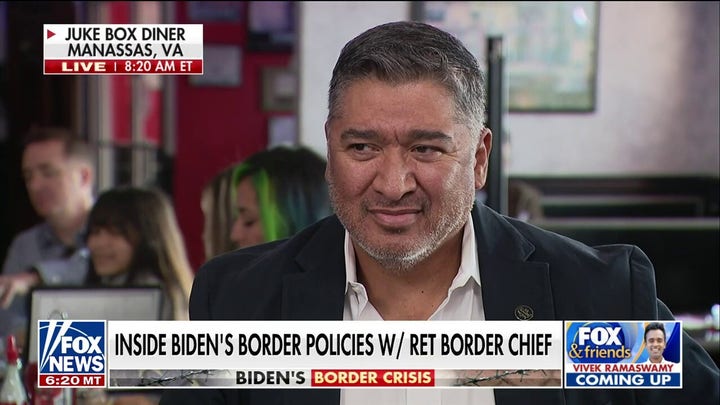 Video
It then enacted significant restrictions on priorities that told agents to limit their focus to three categories of illegal immigrants: recent border crossers, national security threats and public safety threats. It also made other moves, including limiting where ICE could make arrests.
The new strategy, a significant departure from the maximalist approach taken by the Trump administration, coincided with a sharp drop in deportations.
MIGRANT NUMBERS EXCEEDED 200,000 ENCOUNTERS AGAIN IN MAY AS TITLE 42 EXPIRED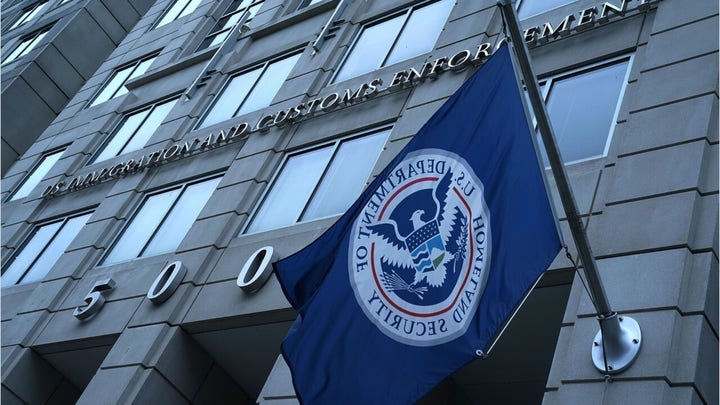 Video
ICE DEPORTATIONS REMAINED WELL BELOW TRUMP-ERA LEVELS IN FY 2022, AMID HISTORIC BORDER CRISIS
"For the first time ever, our policy explicitly states that a noncitizen's unlawful presence in the United States will not, by itself, be a basis for the initiation of an enforcement action," he said. "This is a profound shift away from the prior administration's indiscriminate enforcement."
The ICE priorities were blocked last year in response to a lawsuit from Republican states, but last month the Biden administration won a victory at the Supreme Court when the justices found that the GOP-led states did not have standing to challenge the policy.