Wuhan Institute of Virology's access to U.S. federal funds has been halted over concerns from the Biden administration about the institute's failure to provide adequate documentation about their practices.
The Department of Health and Human Services announced the suspension in a Monday letter to the lab, which mentioned efforts to attempt to debar the laboratory in the future.
A memo that was obtained by Bloomberg News stated that a previous review revealed that the Wuhan laboratory does not adequately follow federal regulations. The lab had also failed to send documents about their security and safety measures to American officials.
"This action will ensure the [Wuhan Institute of Virology] does not receive another dollar of federal funding," an HHS spokesperson said, according to Bloomberg.
The revelation potentially lends credibility to the lab leak theory of COVID-19, as opposed to the theory that the virus began in a wild animal market.
WHO MEMBER WARNS OF 'ADDITIONAL PANDEMICS' IF WE DON'T LEARN FROM COVID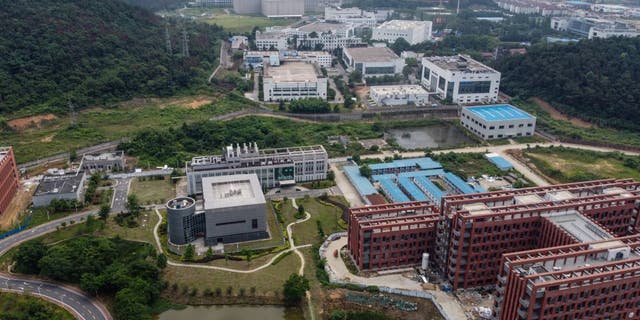 This aerial view shows the P4 laboratory (centre L) on the campus of the Wuhan Institute of Virology in Wuhan in China's central Hubei province on May 27, 2020. (HECTOR RETAMAL/AFP via Getty Images, File)
One of Hu's U.S.-funded projects studied whether animal viruses could infect humans and cause a pandemic. Another project researched coronaviruses in bats.
Fox News Digital's Brie Stimson contributed to this report.