Willie Nelson has no plans to slow down ahead of his 90th birthday.
The legendary Grammy winner has been preparing to kick off his latest tour, starting with a special appearance at the Hollywood Bowl. Sheryl Crow, Kacey Musgraves, Miranda Lambert, Chris Stapleton, Snoop Dogg and more popular artists are scheduled to perform with Nelson during the two-day event.
During a recent interview, Nelson revealed why he wanted to celebrate his milestone birthday on the road instead of taking the day off.
GRAMMY WINNER WILLIE NELSON TO CELEBRATE HIS 90TH BIRTHDAY WILL ALL-STAR, TWO-DAY CONCERT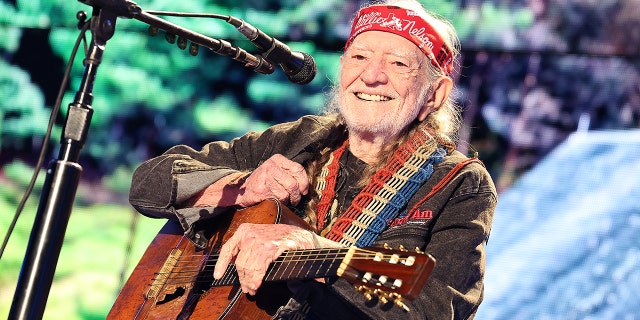 Willie Nelson shared he has no plans to slow down ahead of his 90th birthday.  (Getty Images)
"Working is really good for me, no matter what kind of show it is," Nelson told AARP.
"The fact that I'll be there for two days with a lot of my good friends coming out…saying hello and singing with me makes it a lot of fun. I'm looking forward to it."
The country music star also shared how he feels about turning 90 on April 29.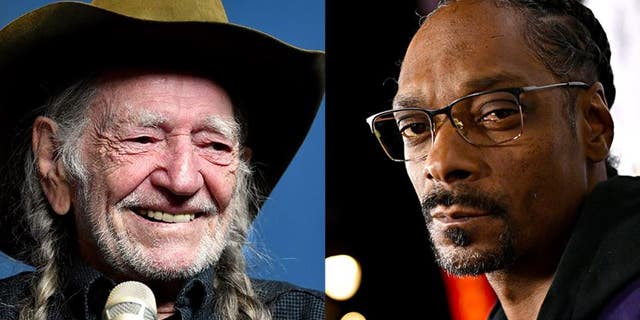 Nelson has been preparing for his birthday celebration at the Hollywood Bowl, which will feature stars including Sheryl Crow, Snoop Dogg (right) and other popular artists.  (Jason Davis/Getty Images for SiriusXM/Emma McIntyre)
"Norman Lear, a good friend of mine, turned 100 not long ago, and I told him, 'I've been telling everybody it's just a number. Am I right?' And he said, 'Yeah, it's just a number,'" Nelson related.
WILLIE NELSON, SNOOP DOGG 'SMOKED A LOT OF MARIJUANA' TOGETHER IN AMSTERDAM
When asked if he's ever considered retiring from the road, Nelson said, "Jokingly, I retire after every tour."
He continued: "But I'm always ready to go back again. I like the bus. I have everything I need on the bus. I never have to go into a hotel room anywhere. It's not that bad."
Six decades into his career, the revered singer-songwriter, author and activist is still going strong, with a new album, "I Don't Know a Thing About Love," released last month and a five-part documentary that premiered at the Sundance Film Festival in January.
At the Grammys this year, Nelson won best country album for "A Beautiful Time" and best country solo performance for "Live Forever." He has won a dozen Grammys over the course of his career.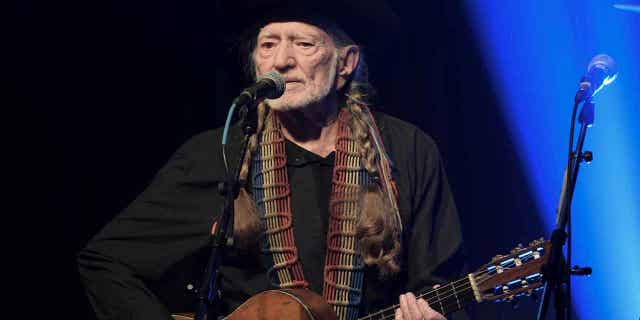 Nelson is set to kick off his Outlaw Music Festival Tour in June. (Richard Shotwell/Invision/AP, File)
2023 ROCK & ROLL HALL OF FAME NOMINEES INCLUDE MISSY ELLIOT, WILLIE NELSON AND THE LATE GEORGE MICHAEL
After years of singing, Nelson revealed how he keeps his voice in shape.
"I think singing is good for my voice. I don't do anything to harm it much anymore. If you don't use it, you lose it," he told the outlet.
Nelson isn't just still singing and performing, he's also trained in self-defense, sharing that he "grew up fighting one thing or another" as a kid in Abbott, Texas.
Nelson has a fifth-degree black belt in GongKwon Yusul, but said he doesn't necessarily rely on those martial arts skills to defend himself.
"Mainly it gives you enough confidence where you don't have to jump out there and get into trouble. If they bring it to you, you feel confident you can handle it. It's not anything I worry about, because I'm not really afraid of it. I don't really think I'm afraid of anything," he said.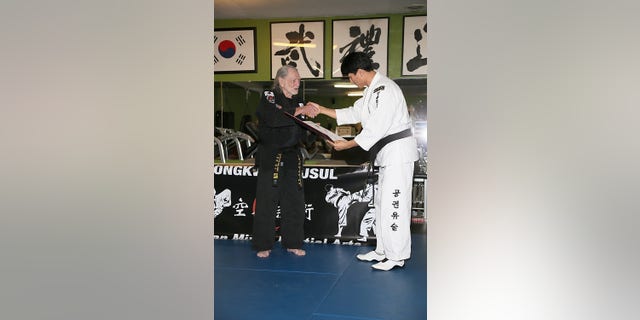 Nelson and Master Sam Um during Nelson's fifth-degree black belt award ceremony at Master Martial Arts in Austin, Texas, on April 28, 2014. (Gary Miller/Getty Images)
CLICK HERE TO SIGN UP FOR OUR ENTERTAINMENT NEWSLETTER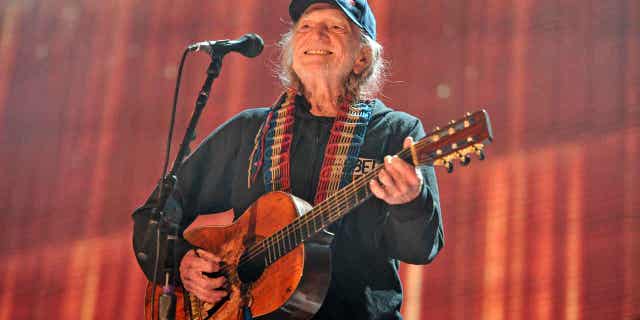 Nelson says that marijuana has improved his life over the years. (Rob Grabowski/Invision/AP, File)
Nelson also confessed that marijuana has improved his life over the years, saying there are upsides to the drug.
"I don't smoke as much as I used to. Every now and then, I'll take a hit. I'll still do a couple edibles. It has a positive effect with me. I'm one of those redheaded kids with a high temper. I feel like it calms me down a little bit," he explained.
CLICK HERE TO GET THE FOX NEWS APP
Nelson will be performing at the two-day concert at the Hollywood Bowl on April 29-30 and is slated to kick off his Outlaw Music Festival Tour in June.