Two West Point classmates who made it to Congress – one Republican and one Democrat – are teaming up on a bill aimed at expanding opportunities for veterans to pursue non-college educational opportunities with their GI Bill benefits.
Reps. John James, R-Mich., and Pat Ryan, D-N.Y., are leading the legislation, which would target pre-apprenticeship programs that aren't currently covered for those leaving the service. Those programs can help veterans get skills they need for formal apprenticeships that can lead to good-paying jobs.
"What this bill does is, it helps on the very ground level to help with housing, to help with tuition, to make it more affordable for veterans to have a smooth dovetail into apprenticeship programs," James said in an interview with Fox News.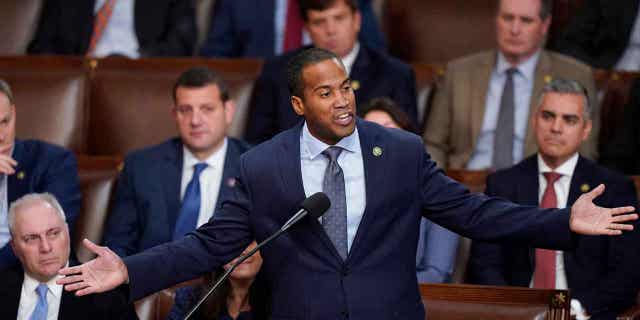 Rep. John James, R-Mich., a graduate of the United States Military Academy at West Point, is joining his West Point classmate Rep. Pat Ryan, D-N.Y., to introduce a bill aimed at helping get veterans into apprenticeship programs.  (AP Photo/Alex Brandon, File)
DOD RELEASES VIDEO SHOWING CLOSE CALL BETWEEN CHINESE WARSHIP, US DESTROYER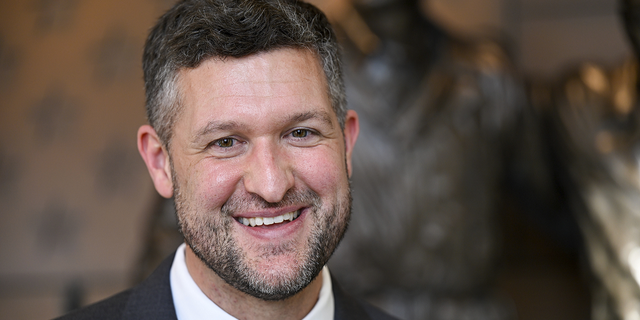 Rep. Pat Ryan, D-N.Y., told Fox News that helping veterans get into pre-apprenticeship programs could also help employers who are struggling to find skilled labor in the current job market.  (AP/Hans Pennink)
BO DEREK REFLECTS ON GIVING BACK TO AMERICAN VETERANS: 'THERE'S JUST SO MUCH WE DON'T DO FOR OUR HEROES'
"You're leaving a structured world where you were, you knew your job and you were taken care of. You had your brothers and sisters in arms, and now you're kind of on your own," Ryan said.
"This is just one hand, one rope, one ladder to help one of our brothers and sisters who may have fallen to the cracks. To get them back up and at least given another option to be able to provide for themselves again, not just profession, but purpose," James said.
CLICK HERE TO GET THE FOX NEWS APP
"We've got we know some major shortages across our economy and in folks that need jobs. Small business owners across my district, New York's 18th District are desperate for folks. We know veterans know how to accomplish a mission, be part of a team and build a great culture and organization," he said. "The other thing I love about this is this doesn't take you years to do this, doesn't take two or four years. These are programs, these pre-apprenticeship programs that are fast. They get you right to work."