A fourth person has been found dead in an Austin lake amid public fears over a potential serial killer, although police have said they have not seen evidence of foul play in any of the cases.
Austin police identified the latest victim Monday afternoon as John Christopher Hays-Clark, 30. He was pronounced dead at the scene.
"While the investigation is still in the early stages, we do not suspect foul play was involved based on the information we have at this time," police said. "The investigation remains ongoing, and we have no further information to provide."
Multiple 911 callers reported an unresponsive person in the water around 1:20 p.m. Saturday, police said.
TEXAS POLICE ADDRESS FEARS OF SERIAL KILLER AFTER SECOND MISSING MAN FOUND DEAD IN AUSTIN LAKE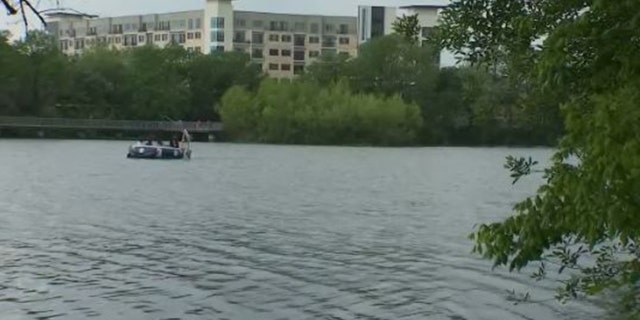 Austin police and crime scene specialists responded to the scene to investigate. (FOX 7 Austin)
Police said they had not seen evidence of foul play in the prior incidents either.
"Although these cases are still under investigation and evidence is being analyzed, at this time, there is no evidence in any of these cases to support allegations of foul play," Austin police said in a statement. "While each incident has occurred at the lake, the circumstances, exact locations, and demographics surrounding these cases vary."
Police found Jason John, 30, dead in Lady Bird Lake in February, a week after he was last been seen on Rainey Street, which has a popular row of bars near the water. Another man, who was not identified, was found dead on March 5. And Jonathan Honey, 33, was found on April 1, a day after he was last seen at a food truck on Rainey Street.
TEXANS SOUNDING SAFETY ALARMS AFTER LATEST BODY FOUND IN LAKE
Autopsy reports were not publicly available, but police said the victims showed no signs of trauma or foul play.
"One common theme of the drownings in Austin this year is the combination of alcohol and easy access to Lady Bird Lake, which has numerous access points," police said. "Many of the access points can be challenging to see at night."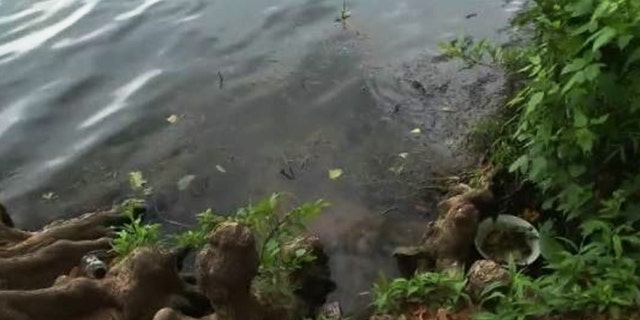 The investigation into the circumstances of Jonathan Honey's death is ongoing, and the Travis County Medical Examiner's Office will determine his cause of death. (FOX 7 Austin)
They also noted that those areas close at 10 p.m. and urged people not to enter them at night.
Police did not immediately confirm whether the latest deceased person was male or female but said they appeared to be an adult. It was also unclear how long they'd been in the water before they were found.
Despite the lack of evidence of foul play, speculation about a possible serial killer has swirled.
Austin has had one other serial killer in the past, around the time of Jack the Ripper. The "Servant Girl Annihilator" is believed to have killed eight women between December 1884 and December 1885. No one was ever caught.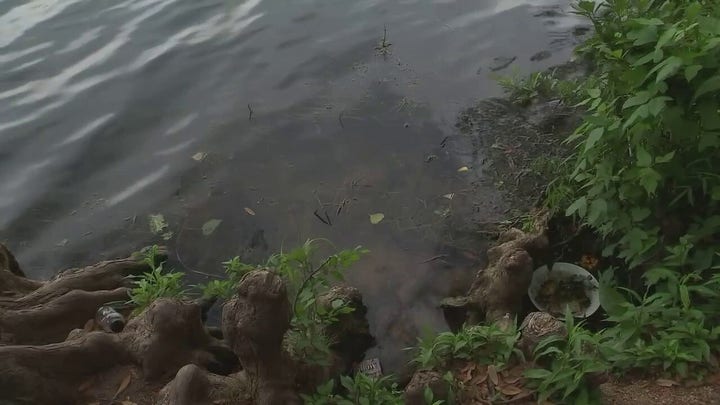 Video
CLICK HERE TO GET THE FOX NEWS APP
More recently, and sharing similar characteristics, a gang of "Smiley Face Killers" has been proposed as the source of numerous deaths in the Midwest beginning in 1997.
In those cases, young, fit men were found dead in bodies of water after they had last been seen out drinking.
John Kelly, a criminal profiler and psychotherapist who has interviewed numerous serial killers, said finding things in common between the Austin victims is something worth looking into.
In addition to their ages, 30 and up, they were also seen around Rainey Street and were later discovered in the same body of water.
"I have a real problem with people just falling and drowning in these rivers and lakes," he told Fox News Digital.
But it's also worth looking into whether they had to head toward the water or away from it on their way home when they vanished, he said.