A Texas teenager was reportedly inspired by a viral TikTok trend when he broke into nearly 40 cars, Plano police say.
According to FOX 4 Dallas, the 14-year-old boy was caught trying to steal a vehicle July 6 in West Plano. After a homeowner caught him, he was taken into custody by police.
Texas officers found out that it wasn't the teen's first rodeo, however, and eventually linked him to 38 thefts and attempted thefts.
"He was suspected of breaking into 38 cars. Some of them were attempted thefts, and some of them were actually stolen," Plano Police Department Officer Jennifer Chapman explained.
"If it's a challenge and people are trying to get out there and take cars and mine is one they want, I'm wondering if I should keep a closer eye on my car so it doesn't happen to me," Plano resident Patty Corsi told FOX 4.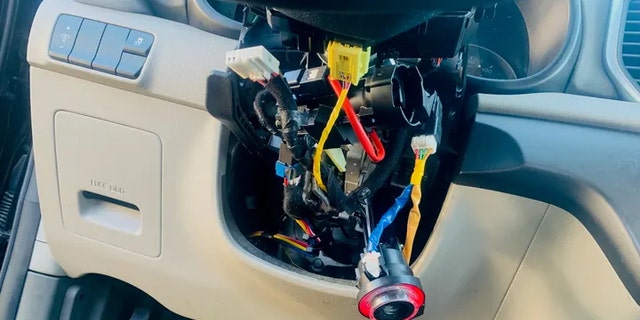 An example of a hot-wired car inspired by a viral online challenge. (Azaela Wilburg/Fox News, File)
TEXAS POLICE OFFICER'S SHIOT TO MASS SHOOTER'S HEAD AT ALLEN MASS WAS FINAL BLOW: MEDICAL EXAMINER
Both Kia and Hyundai released software designed to hinder thefts in February, but thieves have still been able to target certain models through the spring and summer.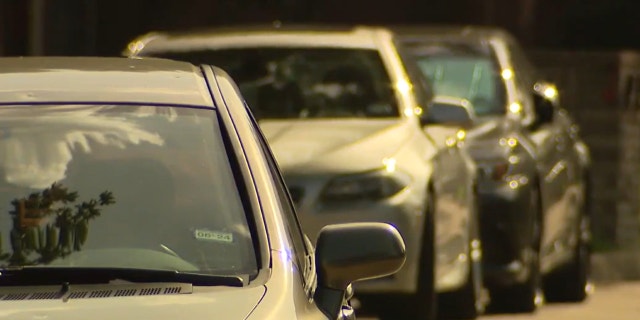 Both Kia and Hyundai released software designed to hinder thefts, but criminals have still targeted the cars. (FOX 4 Dallas)
Plano police are actively investigating the case. There are no additional details about the suspect at this time.
Fox News Digital's Gary Gastelu contributed to this story.