Edie Falco has some insight into Pete Davidson's popularity with the ladies.
Falco spoke about working with the comedian while on Kelly Ripa's "Let's Talk Off Camera" podcast.
"He is really, really lovable when you get in there," Falco said.
She continued, "He's self-deprecating to a fault like he is probably more confused than most about why he's dating all these famous, beautiful women and has such great success. He literally is sort of tiptoeing waiting for the cane to come and pull him away and there is something incredibly refreshing about that."
"He is funny and he is adorable and he has a giant smile. He's really, really tall, like surprisingly tall. I didn't realize that. I just found him lovely to be around," she concluded, adding, "there's no way you can't like the guy."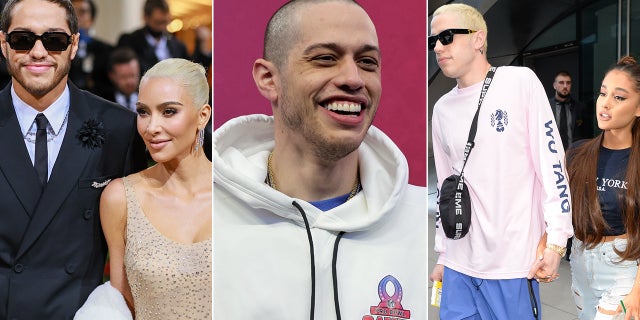 Pete Davidson has dated stars like Kim Kardashian and Ariana Grande. (Getty Images)
PETE DAVIDSON FELT LIKE A 'LOSER' BECAUSE OF FOCUS ON HIS LOVE LIFE: 'YOU FEEL SUPER INSECURE'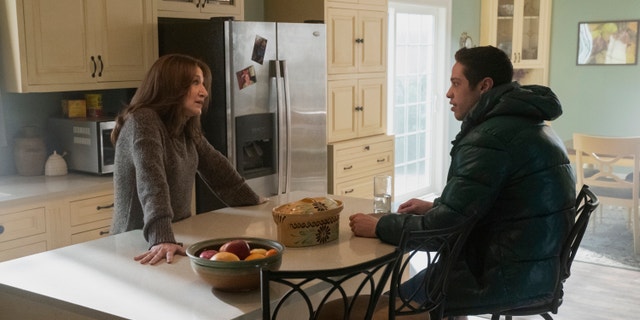 Edie Falco plays Pete Davidson's mom in his new series, "Bupkis," on Peacock. (Heidi Gutman/Peacock via Getty Images)
Davidson's famous exes include Ariana Grande, Kim Kardashian, Larry David's daughter Cazzie, Kate Beckinsale, Margaret Qualley and Cindy Crawford's daughter Kaia Gerber.
The "SNL" alum is reportedly in a relationship with Chase Sui Wonders. They were seen together on Instagram visiting Martha Stewart over Easter earlier this month.
PETE DAVIDSON RIDS HIMSELF OF KIM KARDASHIAN TATTOOS, FLAUNTS NEW RELATIONSHIP WITH CHASE SUI WONDERS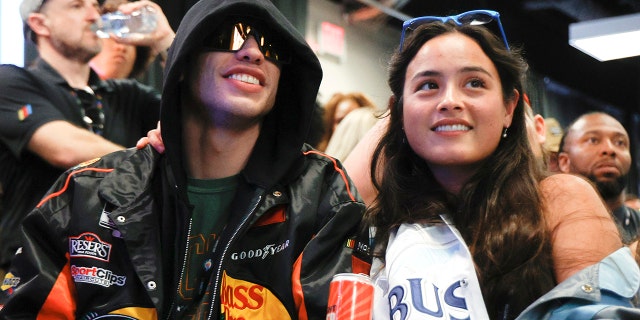 Pete Davidson and Chase Sui Wonders attended the Daytona 500 race in Daytona Beach, Florida together. (Chris Graythen)
"The Sopranos" star also reflected on being cast on the show when she was "busted, broke."
Falco was working on another HBO series, "Oz," at the time, and auditioned for "Sopranos" without knowing much about it.
"It's obviously a show about singers or something and that's why I haven't been called, and I never thought about it. And then I get this message, 'oh they want you to go in,'" she recalled.
"And I read and I went, 'Yes I know exactly who this woman is. I know exactly who's going to be cast, but I will happily go and do it because auditioning was always an opportunity to perform or try something out, whatever,'" she added.
Falco assumed other actresses like Marissa Tomei or Annabella Sciorra — who later appeared on the series as a guest star — would be cast in the role.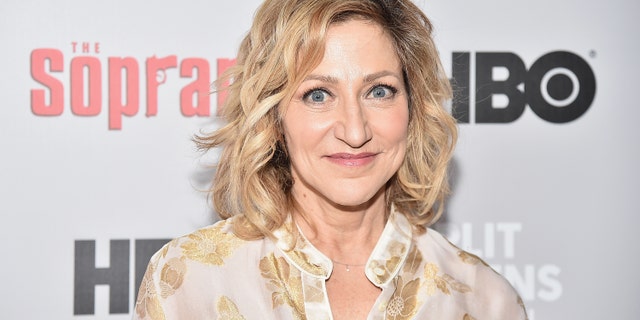 Edie Falco didn't think she would be cast in "The Sopranos," but went on to star as Carmella Soprano, wife of Tony Soprano (James Gandolfini) for the series' six seasons. (Theo Wargo)
CLICK HERE TO SIGN UP FOR THE ENTERTAINMENT NEWSLETTER
"There's no more powerful place to be when you go into an audition than knowing you're not going to get it and not really caring. The next day, I got the call, 'You got that thing.' I was like, 'I what? I don't even know what it is.' The whole thing happened so quickly."
The "Nurse Jackie" star also didn't know the show would be a hit, until her parents saw the pilot episode.
"If anybody knew that, they weren't saying it at that time," she said. "Then I think I did the pilot and they let us see it maybe and I had a little VHS of it and I showed it to my parents and my parents were like 'I think this might be really good.' And I was thrilled, but again, it was like static. I couldn't tell. I never know. I never know what people like to see."
And Falco still welcomes fans of the show, even if they think she and the late James Gandolfini were husband and wife in real life.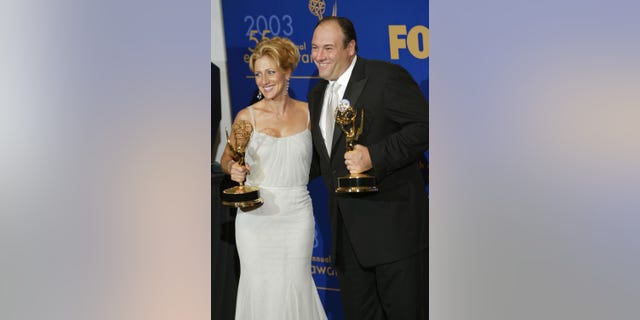 Edie Falco says some fans still think she and her co-star, the late James Gandolfini, were married in real life. (Carlo Allegri)
CLICK HERE TO GET THE FOX NEWS APP
"I found it so charming to be honest with you. What it meant is that people believed it," Falco said.
She continued, "Even to this day when people are genuinely fans of the show that want to talk about it, it's still very moving. How many actors in their life get to say they've had that experience where they made people believe the lives of imaginary people and they have feelings for them. I never felt anything but grateful when people are polite about it."