Google Wallet was introduced in 2022 as a new and improved version of the previously known Google Pay feature. Now Google Wallet just got a few more great updates, and Android users will have a much easier time keeping all their essentials, like their payment cards, loyalty cards, concert tickets, and more on their phones from here on out.
CLICK TO GET KURT'S FREE CYBERGUY NEWSLETTER WITH SECURITY ALERTS, QUICK TIPS, TECH REVIEWS AND EASY HOW-TO'S TO MAKE YOU SMARTER
What is Google Wallet?
Google Wallet was formerly known as Google Pay, and Google Pay was originally known as Android Pay. It's pretty much the same idea as Apple Pay for iPhone users, where you can keep your payment cards on your phone and tap it at checkout to pay for contactless transactions anywhere Google Pay is accepted. Many places support Apple Pay and Google Pay, but not every place you visit may be accepting this as a form of payment just yet. Let's go over what you're getting with this new update.
SAY GOODBYE TO GOOGLE PASSWORDS AND HELLO TO GOOGLE PASSKEYS
HOW TO UNCOVER YOUR HOME'S HISTORY WITH HIDDEN GOOGLE MAPS TOOL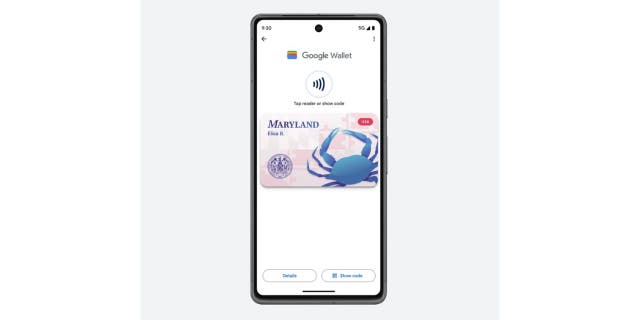 Some people will now be able to add their IDs, including driver's licenses and student IDs, to their Google Wallet. (Google)
Digital car key
You can also now experience the freedom of a lighter keyring by securely storing your digital car keys in Google Wallet. All you have to do is hold your phone to your car door handle, and voila! It opens. Enjoy the convenience and security of digital car keys on the go.
At the time of publishing, this feature is initially being introduced for select BMW models only. However, digital car keys will soon be available for additional car models in the near future.
Kurt's key takeaways
This is a significant upgrade to Android phones, and many of you will be grateful for and use Google Wallet. I wouldn't be surprised if we find ourselves in a cardless world within the next five to 10 years. One thing is for sure we are witnessing a remarkable shift in how we handle transactions and manage our finances. The main things I have concerns over are security and privacy, and as long as these big tech companies like Google address this to stay ahead of the crooks, we should be in good shape.
CLICK HERE TO GET THE FOX NEWS APP
If you were certain storing your payment details were safe inside your phone, would you use Google Wallet or Apple Pay? Why or why not? Let us know by writing us at CyberGuy.com/Contact