China expert Gordon Chang sounded the alarm on Chinese President and CCP leader Xi Jinping's plan to, in his eyes, "reunify" his country and Taiwan – whether its people are ready to submit or not.
Chang, a Gatestone Institute senior fellow and author of the 2001 book "The Coming Collapse of China," joined a panel of key analysts and China experts on Fox Nation's latest special "Who is Xi Jinping?" to look at the life and ambitions of the peasant who rose to power.
"Xi Jinping is serious," he warned in the special. "He talks about how China was the next Taiwan in the quote-unquote 'new era.' 'New era' is Xi Jinping's code word for the time in which he rules China," he went on to explain.
"[This means] he's now put a time frame on annexing Taiwan, and this makes this quite dangerous."
CHINA MAKING 'SCIENCE FICTION' SUPER WARSHIP, REPORT CLAIMS: 'BIG STEP FORWARD'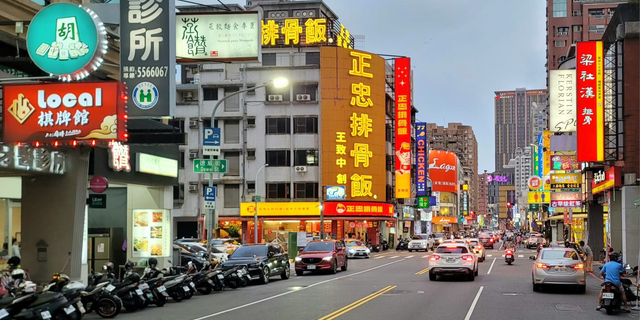 A busy street on Saturday evening in Kaohsiung City, Taiwan.  (Eryk Michael Smith)
In the Fox Nation special, Pompeo described meeting the Chinese president during his tenure in the Trump administration and detailed his "cold and distant" facade that hinted not only at his animosity toward the West, but his plans to encroach upon other nearby territories in his region – even beyond Taiwan.
"He wanted to make sure we knew that he felt like we were meddling in his space," he continued. "It was pretty clear. His space was not just inside the country, not just inside of Xinjiang. It was in the South China Sea. It was in Taiwan. It was in the Spratly Islands. It was in the things that were taking place in Africa, all across the world…"
TAIWAN SCRAMBLES JETS AS CHINESE WAR PARTY CROSSES MEDIAN LINE FOR SECOND TIME IN DAYS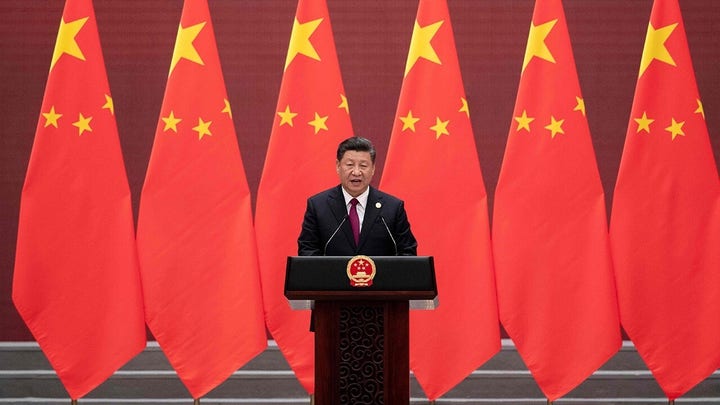 Video
To this day, China continues to flex its power by conducting military drills in the region.
Last week, Taiwan's air force scrambled fighter jets Sunday after a war party of 10 Chinese aircraft crossed the median line of the Taiwan Strait for the second time in days.
Taiwanese officials say they detected 24 Chinese fighter jets and bombers in the air, but only 10 crossed the median line. The line has long served as a barrier for both Tiawanese and Chinese forces, but Beijing has grown increasingly belligerent in recent months and has crossed the line multiple times.
Last Sunday's crossing comes just days after 37 Chinese warplanes entered Taiwan's air defense zone on Thursday.
"When you believe that you should rule the universe, it means you also should rule Taiwan, Hong Kong, and the South China Sea," Chang elaborated during the special. which is now available to stream on Fox Nation.
Fox News' Anders Hagstrom contributed to this report.