Ethan Suplee knows practice makes perfect, especially in the gym.
The "My Name is Earl" actor posted words of affirmation along with a workout selfie where he showed off his toned muscles on Instagram.
Suplee, 46, began a lifestyle change nearly 20 years ago when he reached more than 550 lbs on the scale, and has since transformed his outlook toward food and health.
'REMEMBER THE TITANS' STAR ETHAN SUPLEE SHOCKS FANS WITH MASSIVE WEIGHT LOSS TRANSFORMATION
He regularly updates his social media followers about past issues with weight, and shares inspirational messages along with transformation photos.
 
 

 
 
View this post on Instagram
 

 
 
 

 
 

 
 
 

 
 

WHAT TO KNOW ABOUT PRESCRIPTION DRUGS PROMISING WEIGHT LOSS
In October, he shared tips toward achieving lean muscle mass while still eating "refined carbs, sugar and seed oils."
His commitment to his health and wellness inspired his podcast, "American Glutton," which launched three years ago and delves into "the ambiguities of moral 'truth,' cooking, and eating."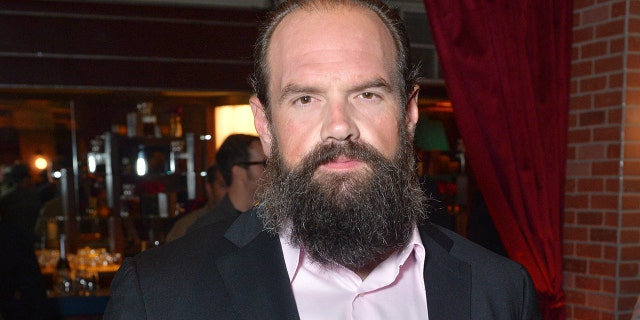 Ethan Suplee now hosts his own podcast where he discusses everything from food, to nutrition and cooking tips. (Jerod Harris)
Suplee estimated on the premiere episode that throughout his life, he's "gained and lost probably close to 1,000 pounds."
With a better understanding of health, he uses "food as an energy source" and his current goal is to get a six-pack.
"… I'm not far off. Pretty f—-ng close actually," he shared. "So it's an utterly vain goal. I don't care. Who cares? I've never had a vain goal like that before."