Reddit users came to the defense of a man who said he was chastised by another passenger after he reclined his seat while flying in first class.
"AITA for reclining my first class airplane seat?" asked Reddit user "skyhawk3485" in an April 12, 2023, post in Reddit's AITA ("Am I the A–hole)" subreddit.
In the post, the man said he was aware this is a "hotly debated topic," and asked the Reddit community to weigh in on his recent experience.
PASSENGER'S RECLINED PLANE SEAT SEEN IN TIKTOK VIDEO REAWAKENS DEBATE: 'BANE OF MY EXISTENCE'
"I fly 150K miles a year, so my routine is pretty frequent," he said in his post.
Skyhawk3485 said he paid for first class seating for this flight, as it was about four-and-a-half hours long and he's "a big guy."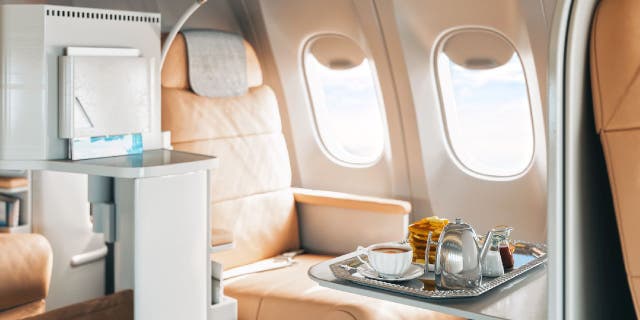 First-class seats are typically larger than coach and have more legroom and space to recline.  (iStock)
"After the 'ding' at 10,000 feet, I look back to make sure the person behind me doesn't have a laptop out or anything, then slowly recline my seat back," skyhawk3485 wrote about his travels.
"Especially up at the front of the plane, usually no one has any issues at all."
This flight, however, was different.
AIR TRAVEL CONTROVERSY: PASSENGERS WHO RECLINE THEIR SEATS ON FLIGHTS ARE SEEN AS 'RUDE'
"Within 20 seconds of reclining back, dude taps me on the shoulder and says, 'Raise your damn seat,'" said skyhawk3485.
Out of "genuine surprise," he said he raised his seat back up.
He then "called over the flight attendant and told her that I intended to move it back after meal service and asked her to give the guy a heads-up," he said.
"She reassured me that's my prerogative, so I didn't worry about it," the Redditor continued.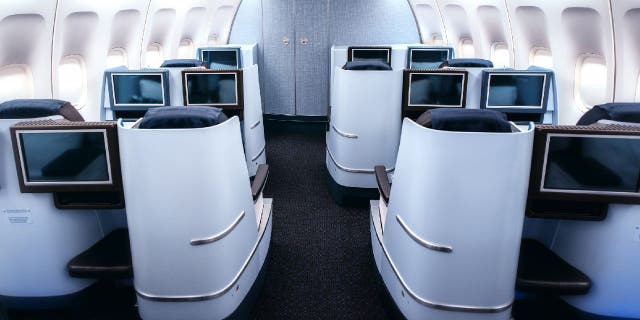 Some airlines have introduced "pods" to their first class cabins — eliminating the possibility of reclining into another passenger. (iStock)
Following the meal, skyhawk3485 said he reclined his seat once more, only to be chastised again by the man sitting behind him.
"I turn and say, 'You're welcome to talk to the flight attendant about it,'" wrote skyhawk3485.
The flight attendant informed the other passenger that skyhawk3485 was "entitled to recline" his seat, he continued.
JUST 'PLANE' BAD ETIQUETTE: AIRLINE PASSENGER DRAPES HER LONG, THICK HAIR OVER THE BACK OF HER SEAT
While the rest of the flight continued without issue, the other passenger "glared at me as we were deplaning," he added.
"Honestly, I feel I was respectful about it, but I just wasn't [going to] sit up straight for 4+ hours after paying for a ticket in first," said skyhawk3485. "AITA?"
Fox News Digital reached out to skyhawk3485 for comment.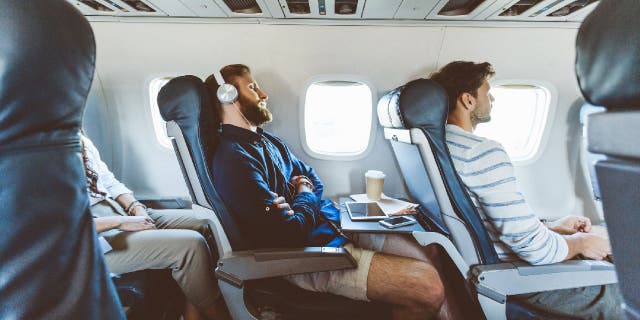 Coach class, pictured here, is usually more crowded than first class, allowing limited space per passenger. (iStock)
A Baltimore-area man who flies overseas often feels that people in general "are on a razor's edge, temper-wise."
He added, "Little issues are big issues today — everyone fights for every little inch they believe is theirs."
He went on, "In this instance, the passenger was wise to get the flight attendant involved from the very start, and not try to handle this guy himself."
"There's no way to get comfortable without making someone else uncomfortable, even in first class." 
On the AITA subreddit, people can reply to posts and indicate the poster is "NTA" ("Not the A–hole"), "YTA" ("You're the A–hole"), "NAH" ("No A–hole Here") or "ESH" ("Everyone Sucks Here").
Users can "upvote" responses they think are helpful and "downvote" ones that are not.
WHAT IS THE SAFEST SEAT ON AN AIRPLANE IN THE EVENT OF A CRASH? RESULTS ARE SURPRISING
Most of the replies to the original post said they believed the man was not in the wrong in this particular situation.
"Who's TA? The airline industry," wrote Reddit user "Icy-Courage3029" in the top-upvoted reply. "There's no way to get comfortable without making someone else uncomfortable, even in first class."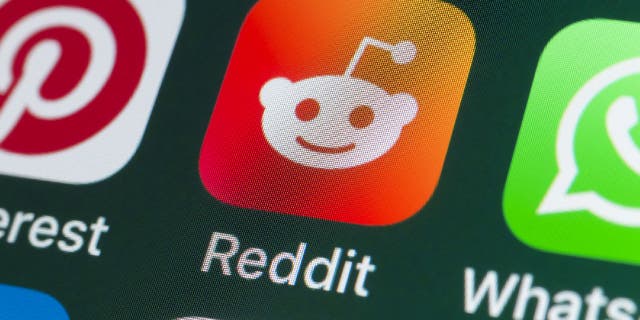 A user posted his story on Reddit and asked if he was in the wrong for reclining his first-class seat. Plenty of others weighed in.   (iStock)
Another user praised skyhawk3485 for being "more considerate than most" people when flying.
"You checked for a laptop — which is a super considerate move that probably only frequent flyers would think of," said user CSnarf.
CLICK HERE TO GET THE FOX NEWS APP
"That guy was being more than a bit entitled. First class has plenty of room. You paid for a seat that reclined. The flight attendant backed you up," the same user added.
Others were confused about how a first-class cabin could possibly be so cramped.
CLICK HERE TO SIGN UP FOR OUR LIFESTYLE NEWSLETTER
"NTA. Why would that be an issue?" asked Reddit user "RideOnMoa."
"First-class cabins I've been in have heaps of space between rows, so a reclined seat wouldn't affect the passenger behind."