Planned Parenthood called for court packing and term limits for Supreme Court justices in its latest judicial reform package on Sunday.
Planned Parenthood's proposals come nearly a year after the Supreme Court struck down Roe v. Wade and Planned Parenthood v. Casey in June 2022, allowing states to ban abortion. In addition to court packing and term limits, the group is also calling on Congress to establish a code of ethics for SCOTUS, expand the size of lower courts and end single-judge divisions.
While the group's proposal calls for an expanded Supreme Court bench, or court packing, it does not specify how many justices should be added.
"Planned Parenthood refuses to accept that our courts can only exist as they do now, and understands that reforms are integral to building the public's trust that the courts can and will function to uphold hard-won freedoms and advance justice for future generations," the group's president, Alexis McGill Johnson, said in a statement. "PPFA's expanded position is a continuation of our commitment to ensure that everyone, no matter where they live, has the freedom to make their own decisions about their own bodies, lives, and futures."
WHAT IS MIFEPRISTONE? ABORTION MEDICATION IN FOCUS AFTER SUPREME COURT ROE V WADE DECISION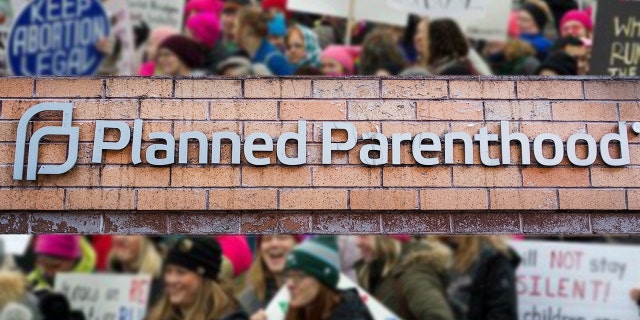 Planned Parenthood has released a new platform to call for court packing and term limits for the Supreme Court, among other priorities. (Bill Tompkins / Getty Images / File)
AG GARLAND CLAIMS FBI HAS PUT 'FULL RESOURCES' INTO TRACKING ATTACKS ON PRO-LIFE CENTERS DESPITE FEW ARRESTS
"As we continue to face unrelenting attacks on our basic freedoms, our courts must be one backstop to protecting our rights. Instead, the courts have been used as a vehicle to advance a dangerous agenda against abortion rights, voting rights, LGBTQ+ rights, and so much more," she wrote.
Democrats and pro-choice groups have widely espoused the idea of court packing in the months since the fall of Roe v. Wade.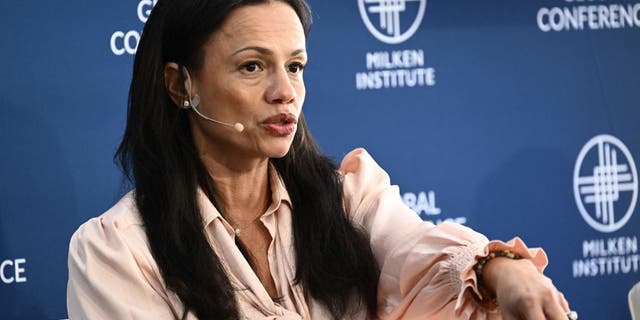 Alexis McGill Johnson, president and CEO of Planned Parenthood Federation of America, unveiled a new suite of judicial reform priorities on Sunday, court packing among them.
PPFA's opposition to single-judge divisions comes in the same vein. The group argues that allowing just one or two judges to preside over a division within a federal district allows for "judge shopping" by interest groups.
The group also argues that the federal judiciary is "overburdened" and ought to be expanded in keeping with the growing U.S. population.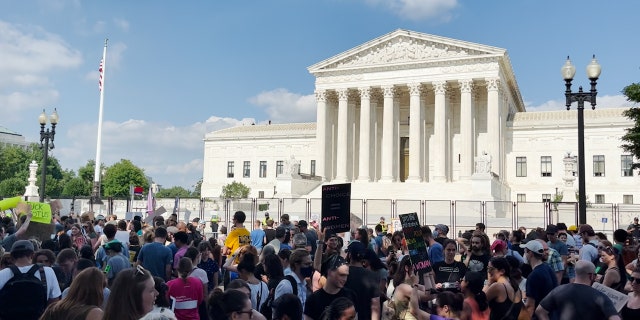 Planned Parenthood is calling for major reforms to the Supreme Court and the rest of the federal judiciary. (Fox News Digital / Lisa Bennatan / File)
CLICK HERE TO GET THE FOX NEWS APP
"It's been more than 30 years since Congress last comprehensively expanded the number of lower court seats – the longest period of time between expansions in the history of district courts and courts of appeals," PPFA wrote in a statement.