Removing a squatter from a property can be a nightmare of wasted time and legal fees for any landlord, but a Florida lawyer shared a legal trick to boot them quickly without going to court.
"Very few people know that this statute exists where all you have to do is submit an affidavit to law enforcement and law enforcement will remove the squatter," Phil Revah, a Miami-based eviction attorney, told Fox News.
Under Chapter 82, Section 35 of the Florida code, police can remove unwanted squatters if a property owner gives them a sworn affidavit claiming the transient occupants are unlawfully residing on the property.
EVICTION LAWYER DETAILS LITTLE KNOWN METHOD TO REMOVING SQUATTERS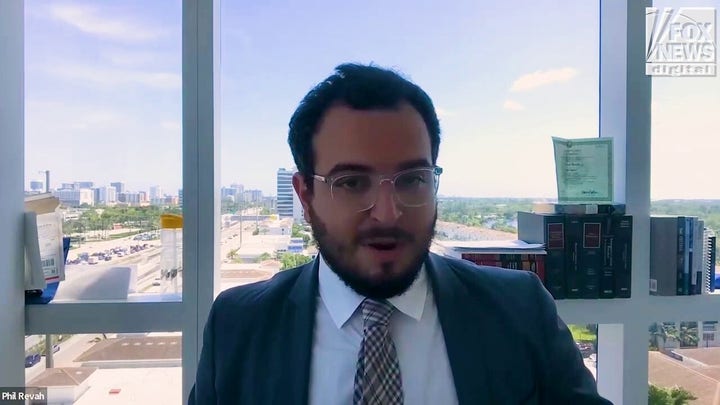 Video
WATCH MORE FOX NEWS DIGITAL ORIGINALS HERE
A transient occupant is "a person whose residency in real property intended for residential use has occurred for a brief length of time, is not pursuant to a lease, and whose occupancy was intended as transient in nature," according to the statute.
An example of a squatter that can be removed under the statute, Revah explained, is a person who fabricates a fake lease, moves into a home and claims to be scammed when caught.
SQUATTER VICTIMS FED UP WITH BEING LANDLORDS AFTER FEELING WRONGED BY LEGAL SYSTEM
FLORIDA LANDLORD SHARES SECRET TO EVICTING SQUATTERS: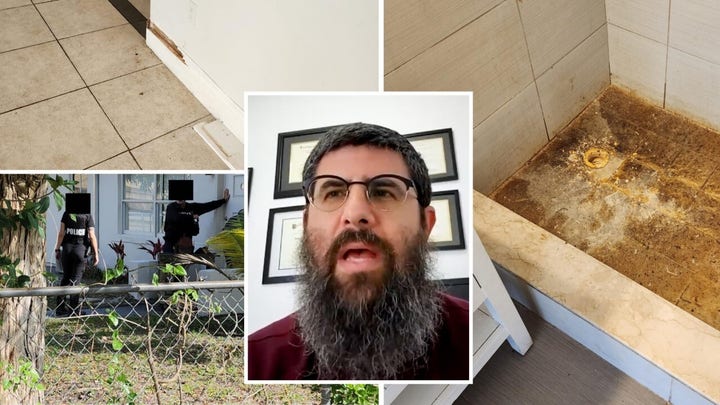 Video
While using a sworn affidavit is an option, Revah explained that is rare because police departments either don't know about the statute or aren't willing to take the risk and be liable for removing an occupant.
"The county sheriff departments that do know about this statute are probably not [in] the three major counties in south Florida," Revah said. "More often than not, the sheriff's department will recommend to the property owner that the property owner file a squatter removal action under Chapter 82 of the Florida statutes."
HOW A SQUATTER NEARLY RUINED THIS COUPLE'S WEDDING DAY
Revah cautioned that while the affidavit is useful, squatters typically "come prepared."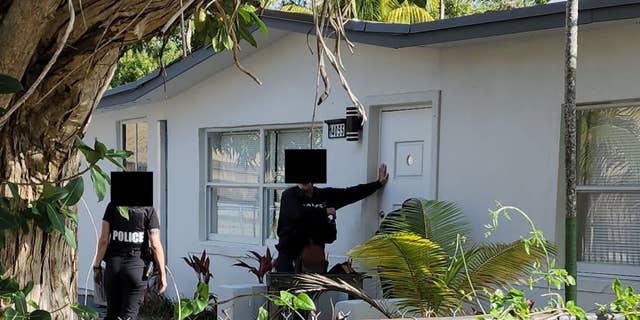 Police securing Sam's house after he discovered a Florid statute that allowed them to help. (Courtesy of Sam)
"They've got some story to back up their already shaky claim to possession of the property," Revah said. He added that police officers often direct property owners to go to court out of an abundance of caution to avoid being liable for a wrongful removal.
Fox News previously reported on a Miami-based real estate investor who successfully removed squatters from his property after a police sergeant who heard his story tipped him off about the statute.
"All you have to do is sign this affidavit that you're the owner and this person is just a transient trespasser and we have the authority and the police department has the authority to take them out," the investor, Sam, recalled the sergeant saying.
FLORIDA SQUATTER VICTIM LAUNCHING WEBSITE TO ASSIST OTHER LANDLORDS WITH ILLEGAL OCCUPANTS
SQUATTERS TAKE OVER FLORIDA HOME FOR 34 DAYS
Video
Sam requested his last name be withheld for privacy concerns since people showed up at his door for advice after seeing his story in local reports.
"Had 'Help Me Howard' not come through and I didn't find this statute, I would probably today still be dealing with the court system," Sam said, referring to a WSVN 7 News program that first shared his story.
Property owners who can't use the statute often face court battles that cost thousands and take anywhere from 15 days to several months.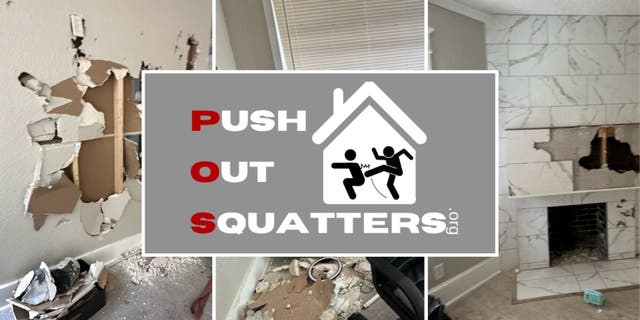 Logo for Patti Peeples' new resource website for property owners dealing with squatters. (Courtesy of Patti Peeples)
CLICK HERE FOR THE FOX NEWS APP
Two women who invested together in real estate in Jacksonville, Florida faced $5,000 in legal fees during their 34-day battle to get two squatters out of their property.
"This is my retirement, and so any sort of income that I was trusting to live off of for this year is diminished because of this act of stealing," Patti Peeples previously told Fox News after realizing the squatters caused $38,000 in damages to her property. "That's essentially what they've done – they've stolen my home from me."
Click here to learn more about Florida's little known statute.