Paul Simon leaned on dreams he had while sleeping to create his latest studio album, "Seven Psalms."
"The dream said, 'You're working on a piece called 'Seven Psalms,'" Simon recently shared with CBS News. He told the outlet that he woke up, wrote down the idea on a legal pad in his cabin in Texas where he lives with his wife of over 30 years, Edie Brickell.
He said since the idea came to him in a dream, he needed to "wait 'til there's clarification" on what he's supposed to do. Lucky for Simon, he got that clarification.
"Yeah, it did come, as guitar pieces," he told the outlet. Simon shared that the words for his album came to him later, again through a dream. His entire creative process behind his most recent album will be showcased in an upcoming documentary, "In Restless Dreams."
Simon insisted otherwise. "Of course, I'm 81 years old. Of course, I think about it. But I mean, is it pressing on me? No, it's not."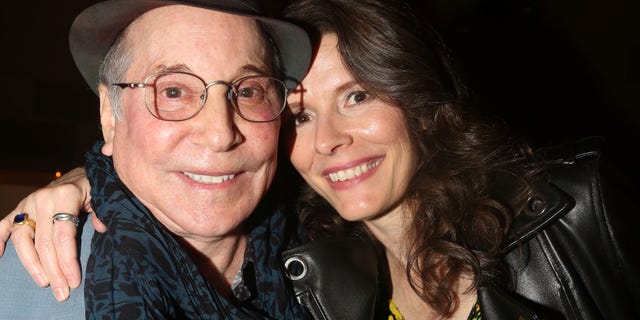 Paul Simon and wife Edie Brickell live in a cabin in Texas. (Bruce Glikas/Bruce Glikas/FilmMagic)
When the musician was asked if he ever questioned where his dreams and visions were coming from, he replied, "I don't even know if I wanna know."
"It's just, it's 'there,' and I'm grateful for it. It's been there most of my life," he elaborated. "When I wrote 'The Sound of Silence' and I was 23 years old, that was probably the same kind of phenomenon. But at that time, I just thought, 'Oh, this is kind of my best song at the moment.' And the same thing with 'Bridge Over Troubled Water' where I thought, 'Hmm. Better than my usual. This is good.'"
He continued, "It's upsetting. I can still hear well enough to play guitar and write. But I can't hear well enough to play with five or six musicians. Maybe that's fine. Maybe there's something to be learned from that?"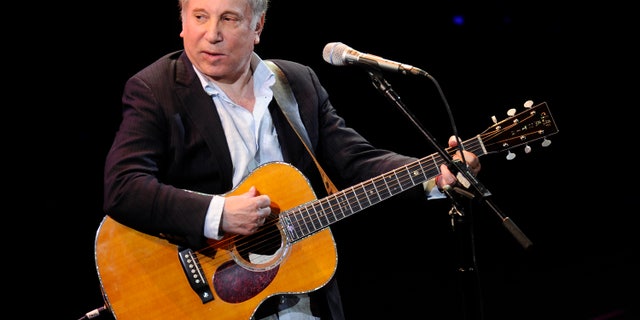 Paul Simon has suffered from hearing loss over the past two years. (AP Photo/Evan Agostini)
Even with struggling with his hearing loss, Simon has not stopped creating music. "I just started to write recently," he shared. "I've written two songs. As long as I can write and sing, I'll make records, even if it's just for myself."
 
 

 
 
View this post on Instagram
 

 
 
 

 
 

 
 
 

 
 

APP USERS CLICK HERE TO SEE INSTAGRAM POST
In 2018, Simon announced he was retiring from touring. In a social media post, he wrote, "I feel the travel and time away from my wife and family takes a toll that detracts from the joy of playing," adding, it "feels a little unsettling, a touch exhilarating, and something of a relief."
CLICK HERE TO GET THE FOX NEWS APP
His last live performance was at Newport Folk Festival in July 2022. Simon revealed that he's hopeful that will not be his last live show.