A 1970 Dodge Challenger R/T SE with an unusual history has been auctioned for an unusually large amount of money.
The car was originally owned by Detroit street racer Godfrey "Dennis" Qualls, who definitely shouldn't have been taking part in the illegal activity.
Qualls was a motorcycle police officer in the city and raced incognito.
He purchased the muscle car in 1969 for $5,272 specifically to race, ordering it with a pistol grip shifter for its four-speed manual transmission and a 426 four-barrel Hemi V8. It is one of just 23 cars that were built in the configuration that year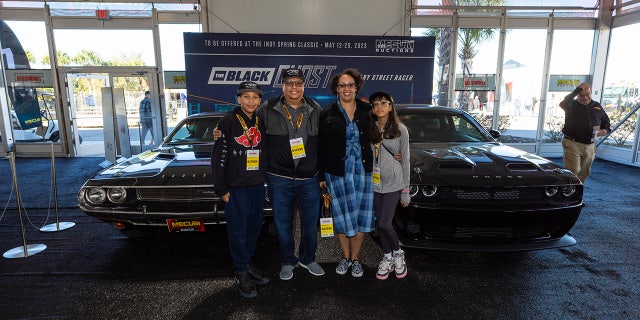 Gregory Qualls inherited the Black Ghost in 2015 and has brought it to car shows. (Mecum Auctions)
"I'd know dad was taking the car out, because starting it shook the house," he told the Detroit Free Press, not knowing what he was up to. Gregory returned it to running condition but didn't restore it, and started bringing it to car shows.
CLICK HERE TO SIGN UP FOR THE FOX NEWS AUTOS NEWSLETTER
In 2020, the Black Ghost was added to the National Historic Vehicle Register of noteworthy automobiles, which is maintained by Hagerty in collaboration with the Library of Congress, and displayed on the National Mall in Washington, D.C.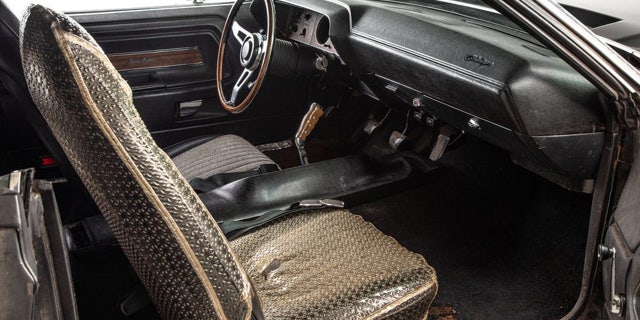 The car remains in its original condition. (National Historic Vehicle Register)
"The story just really resonated with me and I love how the car community got behind it," Snyder told Fox News Digital.
Snyder plans to give it a deep cleaning, but not restore it, and said that Gregory and his family are welcome to come see it anytime they want.
CLICK HERE TO GET THE FOX NEWS APP