Sen. Lindsey Graham on Tuesday thanked Saudi Crown Prince Mohammed Bin Salman (MBS) for a "productive" and "candid" meeting this week, reversing his past criticism against the Middle Eastern leader he once called "unhinged."
The hawkish Republican senator said he met with MBS and his senior officials in Jeddah, Saudi Arabia. In a late Tuesday statement, Graham praised the kingdom for a $37 billion purchase of U.S. planes.
"I just had a very productive, candid meeting with the Saudi crown prince and his senior leadership team. The opportunity to enhance the U.S.-Saudi relationship is real and the reforms going on in Saudi Arabia are equally real," said Graham, R-S.C.
"I look forward to working with the administration and congressional Republicans and Democrats to see if we can take the U.S.-Saudi relationship to the next level, which would be a tremendous economic benefit to both countries and bring much-needed stability to a troubled region," he said.
IRAN COULD PRODUCE NUCLEAR WEAPON IN MATTER OF MONTHS, SENIOR DEFENSE OFFICIAL CLAIMS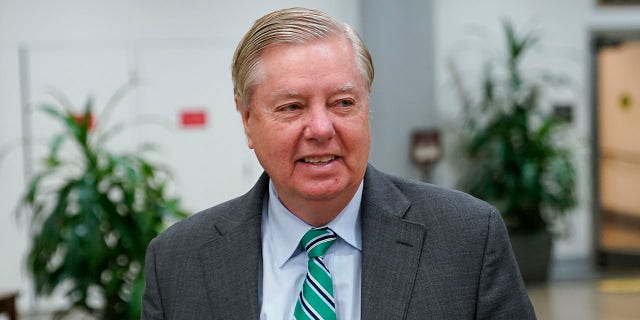 Sen. Lindsey Graham recently met with Saudi Crown Prince Mohammed Bin Salman in Jeddah. (AP Photo/Patrick Semansky)
"I also expressed deep appreciation to the kingdom for purchasing $37 billion worth of Boeing 787s – which are made in South Carolina – for the new Saudi airline. Investments like this are game changers," the senator said.
In 2018, Graham was one of the leading voices in Congress calling for accountability over the killing and dismemberment of Saudi Washington Post journalist Jamal Khashoggi, a prominent critic of the Saudi government. The U.S. intelligence community believes MBS orchestrated Khashoggi's death, something the Saudis have denied.
US AIR DEFENSES DOWN DURING SUSPECTED IRANIAN DRONE STRIKE IN SYRIA THAT KILLED ONE AMERICAN
During a radio interview with Fox News host Brian Kilmeade in October 2018, Graham went out of his way to assert the importance of the U.S.-Saudi relationship, but warned that it could sour with MBS leading the oil-rich nation.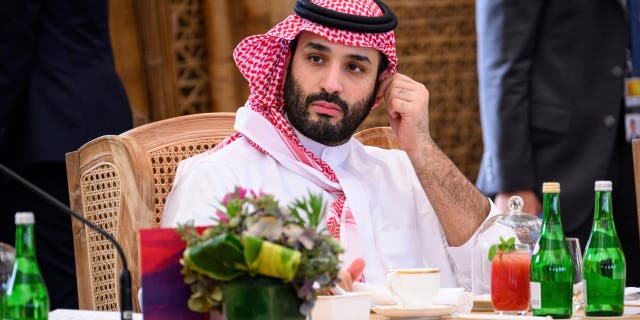 MBS, as he is colloquially known, was accused by U.S. intelligence agencies of orchestrating the killing of journalist Jamal Khashoggi. (Leon Neal/Pool Photo via AP)
"He's schizophrenic. One minute, he's talking about the 2030 plan for Saudi Arabia. The next minute, he's personally involved in stamping out the slightest dissent," Graham said at the time. "So I think he's unhinged. He's 33 years old – if this is the next 50 years, God help us all."
He added, "It's an important relationship, but the values that we possess as Americans are more important than any single relationship… I just don't believe that we can ever do business with Saudi Arabia again, as long as he's in charge."
Graham also called for sanctions against Saudi Arabia a month later over Khashoggi's death, though he pointed out they had been a "strategic ally."
BIDEN DEFENDS SAUDI ARABIA TRIP AS BID TO 'STRENGTHEN A STRATEGIC PARTNERSHIP' IN WAPO OP-ED
"I firmly believe there will be strong bipartisan support for serious sanctions against Saudi Arabia, including appropriate members of the royal family, for this barbaric act which defied all civilized norms. While Saudi Arabia is a strategic ally, the behavior of the crown prince – in multiple ways – has shown disrespect for the relationship and made him, in my view, beyond toxic," the senator said at the time.
CLICK HERE TO GET THE FOX NEWS APP
Graham's Wednesday evening statement did not mention Khashoggi's death.
But his visit comes at a critical time for Middle Eastern relations – just last week, Saudi officials met with their Iranian counterparts in China for their first formal gathering in more than seven years.