"The Godfather" star Al Pacino revealed that Hollywood history could have been very different had he just said yes.
The actor was asked if there were any roles he regretted turning down in his career during an interview Wednesday with David Rubenstein at the 92NY in New York as part of their "People Who Inspire Us" series.
According to The Hollywood Reporter, Pacino revealed, "I turned down 'Star Wars.'"
"So I was there and all of a sudden they gave me a script that was called 'Star Wars,'" he continued. "I said, 'I got the script, they offered me so much money, but I don't understand it.'"
Pacino said that was ultimately why he didn't take the part, and joked, "I gave Harrison Ford a career, which he has never thanked me for!"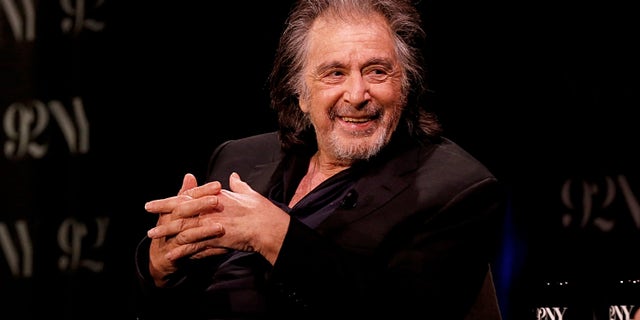 Al Pacino was interviewed at 92NY in New York on Wednesday and revealed he turned down a role in "Star Wars." (Dominik Bindl)
OSCARS CELEBRATES 'THE GODFATHER'S' 50-YEAR ANNIVERSARY WITH AL PACINO, FORD COPPOLA AND ROBERT DENIRO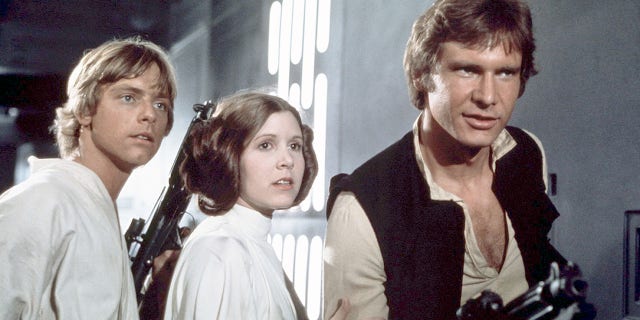 Pacino joked that he gave Harrison Ford a career by turning down a role in "Star Wars." (LMPC via Getty Images)
Pacino, 82, also took the time to clear up some long-standing rumors about his most famous role in the "Godfather" films.
The first film was nominated for 11 Oscars and won three: best picture, best adapted screenplay and best actor for Marlon Brando.
Pacino was nominated for best supporting actor for the movie, and was asked if he had ever been upset by that, considering his character Michael Corleone had more lines than Brando's Don Vito Corleone.
"How does a story like that get out? I wasn't upset — are you kidding me?" he said.
The actor wasn't at the ceremony that year and clarified it was "not because of that. Let's clear the air on that one. I'd been hearing about that up the grapevine."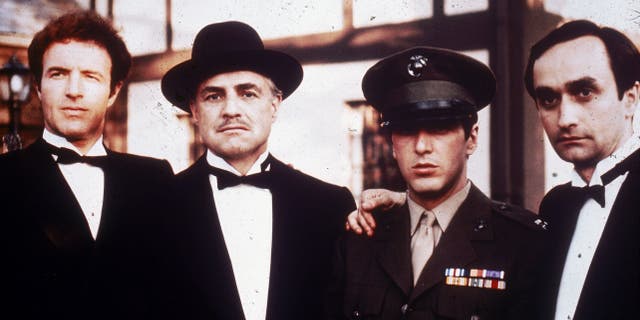 From left, James Caan, Marlon Brando, Al Pacino and John Cazale starred as the Corleone family in "The Godfather" in 1972. (Fotos International)
CLICK HERE TO SIGN UP FOR THE ENTERTAINMENT NEWSLETTER
He also addressed the Paramount+ series "The Offer," about the making of the 1972 film.
"I watched it and about half of it was true. Really, that's a shock," Pacino said.
He added a memory of filming with co-star Diane Keaton, admitting both were concerned the movie would negatively impact their careers.
Pacino admitted that after the first day of shooting, "Diane Keaton and I got drunk and thought, 'This is it, our careers are over. This is a mess.'"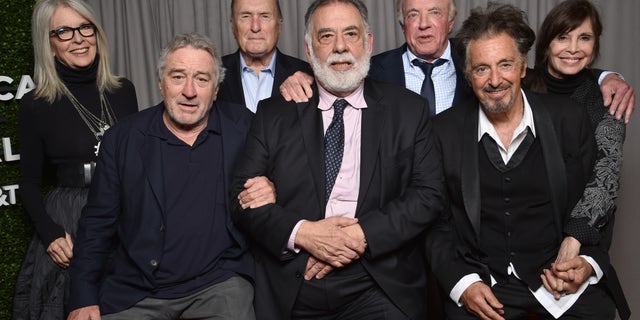 From left, Diane Keaton, Robert DeNiro, Robert Duvall, Francis Ford Coppola, James Caan, Al Pacino and Talia Shire attend the 45th anniversary screening of "The Godfather" during the 2017 Tribeca Film Festival. (Kevin Mazur/Getty Images for Tribeca Film Festival)
The pic, of course, proved quite the opposite and both actors went on to become some of the most iconic stars in Hollywood.
In the interview, Pacino also shared that he's currently working on a memoir.
CLICK HERE TO GET THE FOX NEWS APP
"You get to that age, you start to do things like that. I stayed away from it, but I think I've got to sort of talk about certain things," he said. "It's fine, I have kids and all, it'd be a good idea, and I'm working on it."
Pacino has four upcoming projects in the next year, after recently starring on the Amazon Prime series "Hunters."