He has not talked about Jimmy Hoffa since 1975.
Now, Gabriel Briguglio, the last Jimmy Hoffa suspect still alive, has decided to speak out to me and Fox News.
"I have nothing to hide," he says. "I was home that night … and If they don't want to believe me, that's their business."
Briguglio is 84 years old and has lived his life for nearly five decades under the shadow of suspicion he murdered Jimmy Hoffa.
Gabe is a retired New Jersey truck driver and Teamsters Union local vice president and business agent who, through the years, has also been called a suspected member of the New Jersey Genovese crime family. It is a label he pointedly denies and says he has long given up trying to do anything about.
"My kids, even now to this day, are wondering why I am even here, doing the interview with you," he said in the emotional Fox Nation television taping with me as he teared up thinking about the damage that the years of Hoffa allegations have done to his family. He is married but separated and has four adult children who have lived under the Hoffa shadow since they were children.
"I think it hurt my kids more than it hurt me because I know I was not involved," he says. "They knew that what they were saying about me wasn't true."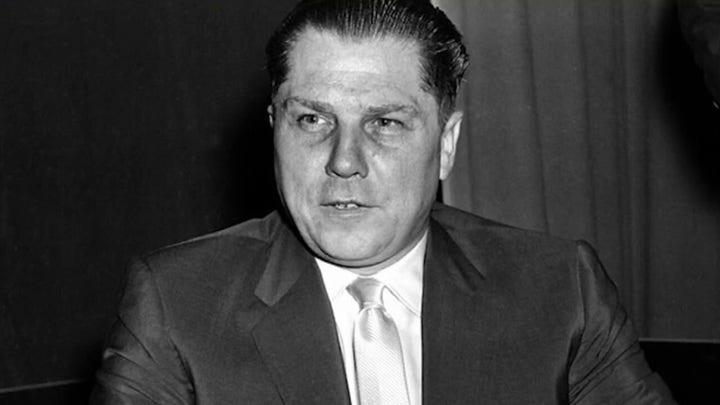 Video
Hoffa, the legendary labor leader who had been president of the International Brotherhood of Teamsters, vanished July 30, 1975. It is believed he was on his way to a mob meeting with powerful Detroit family mob boss Anthony "Tony Jack" Giacalone and New Jersey Teamsters Union Local President Anthony "Tony Pro" Provenzano, who was also a volatile and feared Capo in the Genovese crime family.
Hoffa, who had been released from federal prison on fraud and bribery charges, was determined to regain his old job as the Teamsters president, and the sit-down was meant to advance his goal. But the Mafia was against it, and it was Hoffa's bullheaded intransigence in not stepping aside that cost him his life.
He was last seen climbing into a car in the parking lot of the Bloomfield Hills, Michigan restaurant, The Machus Red Fox, just over the Detroit city line.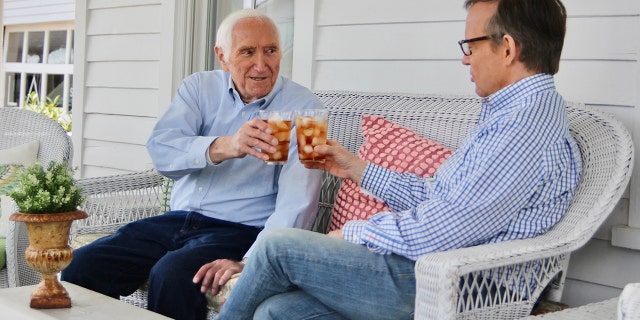 Briguglio claims federal prosecutors and the media were hoodwinked by a lying mob informer who misdirected the investigation in its early stages with self-serving, fabricated claims that only served to damage the investigation. (Fox News)
For decades, the media and books portrayed Gabe as one of Hoffa's Mafia killers.
"Provenzano plotted to kill Hoffa, with the help of an associate, Gabriel Briguglio;" or "Gabriel waited to ambush Hoffa;" or "the second suspected hitman was Gabriel Briguglio." As recently as last year, articles alleged Gabe "was involved in Hoffa's murder," or that he was "potentially part of a 'clean-up crew' tasked with getting rid of Hoffa's body" and that "he belonged to Tony Pro's New Jersey mob crew."
Gabe says he was in New Jersey playing cards in a union hall the day Hoffa disappeared, paid a contractor for re-siding his East Rutherford, New Jersey, house with aluminum siding and came home from work as usual to be greeted by his kids.
"They ever asked me anything about where I was, not even once," he says. "Never did."
"When they first came to see me with the warrant to go to Detroit, because they said I was involved in (Hoffa's) disappearance … that's when, forget about it. You know, I got even more aggravated because they don't even ask you, 'Where were you?' or 'What were you doing that day?' I know what I was doing. I can't forget. I won $600 bucks that day," he said, referring to his card playing winnings.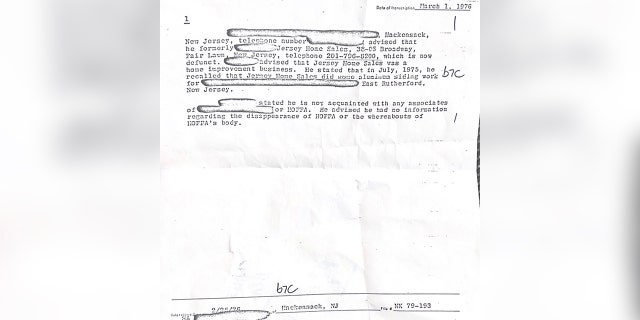 Briguglio says he paid Jersey Home Sales, the contractor that sided his East Rutherford, N.J., house July 30, 1975, the day Hoffa vanished. This FBI report confirms that he was having his house re-sided that month by the company. Briguglio says agents never asked him about it.    (FBI )
"I couldn't believe that somebody would put my name in there, until I found out it was Picardo."
The young mobster was sprung from prison, placed in the Witness Protection Program and has since died. But as the feds started to roll out Picardo in succeeding cases after Hoffa in 1975, it became clear he encountered serious credibility problems. His veracity was eventually exposed as so non-existent even Picardo's FBI handler in the Hoffa case did not buy what he was claiming.
Jim Dooley, one of Picardo's FBI case agents, said last year that he "would not believe a word that came out of (Picardo's) mouth, 'including a and the,' to quote Mary McCarthy, unless there was independent corroboration."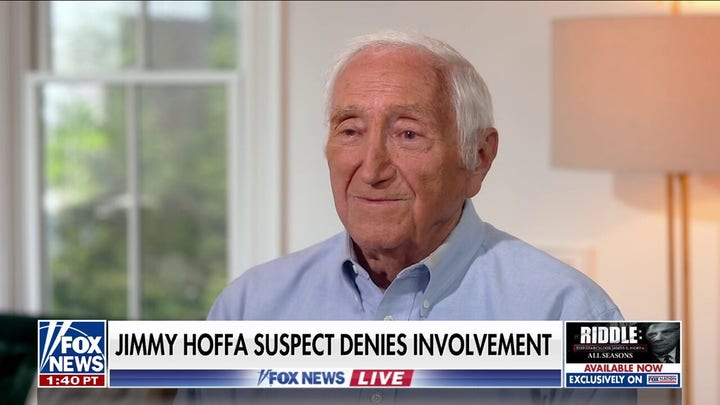 Video
Dooley told Harvard Law professor and author Jack Goldsmith of the Lawfareblog that Picardo would "take the little he knew firsthand and extend it as far as he could, using what he heard, up to and including gossip."
JIMMY HOFFA MYSTERY: A LOOK AT THEORIES AS FBI INVESTIGATES POSSIBLE LEAD
Picardo claimed suspect Steven Andretta spilled the story to him during a prison visit, but even the FBI's own documents show Picardo was merely guessing.
Picardo "speculated" that "if" Tony Pro was involved, it would "figure" that the Andrettas and Briguglios were also involved in Hoffa's disappearance, the FBI report says. Observers point out that the mob stoolie did not provide any hard evidence to authorities, but they pounced on his guesses because they had no other leads. Gabe acknowledges that no witness, physical evidence or any other statements have backed up what Picardo said.
Then, in 1981, Picardo set his sights a little higher than Gabe, "Tony Pro" and the others.
He aimed at the White House.
President Ronald Reagan had nominated New Jersey construction company executive Raymond Donovan as his administration's labor secretary. Picardo told his FBI handlers that Donovan had given him payoffs for labor peace. His allegations against the secretary-designate hit Washington, D.C., like a bombshell.
"The source (Picardo) admitted having deliberately lied about all of the allegations and stated that none of them were true … the source stated that the source had deliberately fabricated the allegations … that the allegations had all been lies," Silverman wrote to the panel of federal judges overseeing the case.
Donovan said he told Silverman Picardo should be charged with perjury, but the government again gave Picardo a break, and he never faced any charges.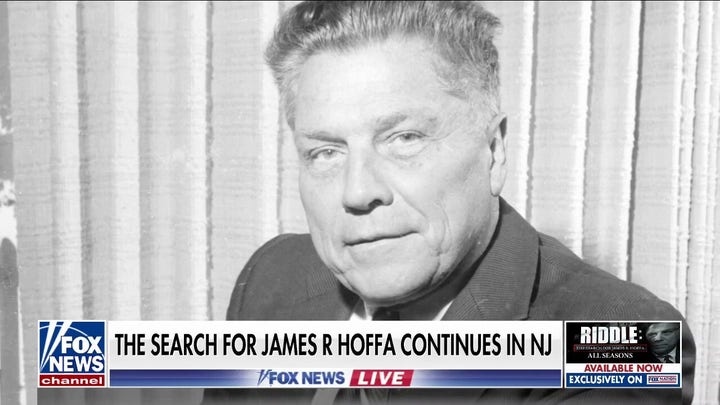 Video
Picardo also broke the law while he was in the Witness Protection Program.
FBI SAYS JIMMY HOFFA'S REMAINS NOT BURIED UNDER NEW JERSEY'S PULASKI SKYWAY; DECADES-OLD MYSTERY CONTINUES
"No way. They can all think what they want to think," he says. "I didn't participate in anything to do with the mob."
His brother Sal, however, was a suspected mob hitman for "Tony Pro."