Prince Harry and Meghan Markle have worked hard to exhaust every venue, from podcast, to autobiography, to Netflix in their efforts to define themselves as victims and to defame the royal family. On Tuesday, the prince tried a new one: a British courtroom.
They are a couple who take themselves deadly seriously, but previously have been able to set some rules and choose sympathetic (and less than rigorous) interviewers. This drama is different because it subjects their claims to disciplined legal examination in an environment that they cannot control.
It's likely to be a whole lot more grueling under examination by "a beast in court." That's how Andrew Green KC (or King's Counsel) has been described in UK attorney ranking, "Legal500" Look out now for a new level of humiliation.
PRINCE HARRY'S UK COURT BATTLE: ROYAL FEARED BEING 'OUSTED' OVER 'DAMAGING' RUMOR THAT JAMES HEWITT IS HIS DAD
Harry is proving the rule observed by the royal family that keeping out of politics and courtroom is by far the safest approach. This has always made good practical sense, allowing the public to feel that the monarch might not differ from their point of view.
Victorian-era prime minister Benjamin Disraeli is said to have coined the phrase "never complain, never explain," that succinctly describes the late queen's approach. Would that her grandson could understand the good sense in it.
Video
In similar vein, the royal family has gone out of its way to avoid the inside of courtrooms. The last time a member of the close family gave evidence was over 130 years ago when Queen Victoria's son (subsequently Edward VII) was drawn into an illegal gambling scandal.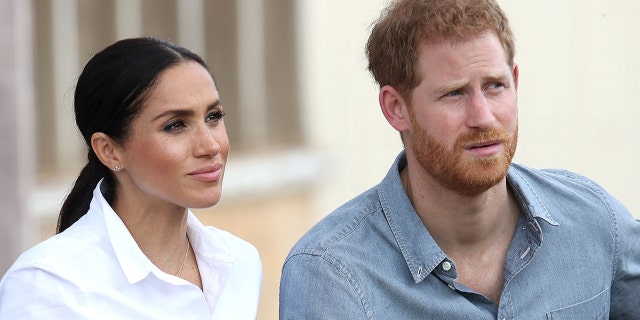 Prince Harry and Meghan Markle appear to be in a constant quest for attention and it doesn't always turn out well. (Chris Jackson)
When the star witness finally arrived Tuesday, his testimony defamed his whole nation: "Our country is judged globally by the state of our press and our government — both of which I believe are at rock bottom. Democracy fails when your press fails to scrutinize and hold the government accountable, and instead choose to get into bed with them so they can ensure the status quo."
These words are particularly shocking, coming from a prince whose ancestral line has striven for over 1,000 years to uphold and champion the nation it has served.
CLICK HERE TO SIGN UP FOR OUR OPINION NEWSLETTER
Harry and Meghan never disappoint when it comes to courting trouble. They have complained about suffering endlessly from media intrusion. But, that's exactly what they have done to Harry's family.
CLICK HERE TO READ MORE FROM LEE COHEN