A Canadian university on Tuesday hosted a seminar on math being "racist."
Simon Fraser University's, [SFU] located in British Columbia, Canada, held a seminar asking "How can math be racist?" and that addressed "unpacking oppressive structures and bias in math and science."
Participants of the course were encouraged to read two books in advance of the event, Mathematics, the Inuit and Colonialism and What does Anti-Racism in Mathematics Look like?
SFU hosted the event in association with the Simon Fraser Public Interest Group [SFPIRG]. According to SFPIRG's website, they are "a student-funded and student-directed resource centre dedicated to social and environmental justice."
SFPIRG also claim to be a "non-partisan" group, but note that they are "very political," their website reads.
AUTHOR OF BANNED BOOK 'THIS BOOK IS GAY' SAYS BOOK IS 'DEFINITELY NOT PORNOGRAPHIC'
SFU's event was also conducted under the purview of their Math Department's Equity, Diversity, and Inclusion Learning Group.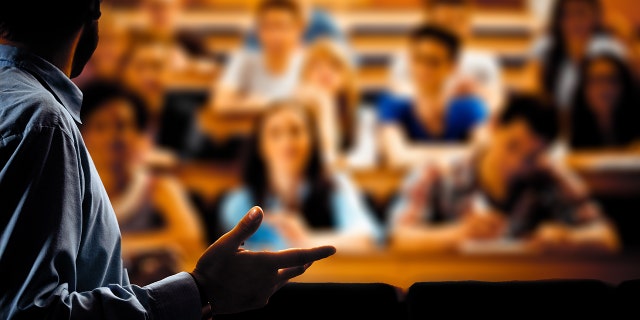 SFU hosted several events in the past, including an event titled "LGBTQIA2S+ Experiences in Mathematics" and another titled "Power, Oppression, and Mathematics." (Izabela Habur)
The Learning Group hosted several events in the past, including an event titled "LGBTQIA2S+ Experiences in Mathematics" and another titled "Power, Oppression, and Mathematics."
UTAH GOVERNOR SIGNS MAJOR EDUCATION FUNDING BILL, BECOMING THIRD STATE TO ENSHRINE SCHOOL CHOICE INTO LAW
The event listed two SFPIRG facilitators for the seminar, Hannah Ghaderi, Co-Directory of Research & Education of SFPIRG, and SFPIRG Director of Engagement Chantelle Spicer.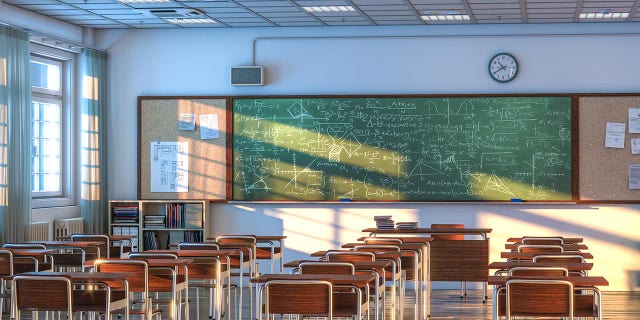 Simon Fraser University hosted a seminar on math being "racist." (istock)
"Hannah and Chantelle from SFPIRG will introduce key terms in identifying, unpacking, and addressing racism in maths and sciences," a description of the event on SFU's website reads. "Through myth-busting and discussion, the learning group will identify visible and nuanced structures that allow oppressions to happen in the field. At the close of the session we will reflect on what can be done together and as individuals moving forward."
IOWA GOV KIM REYNOLDS SIGNS HISTORIC SCHOOL CHOICE BILL: 'WE WILL FUND STUDENTS NOT SYSTEMS'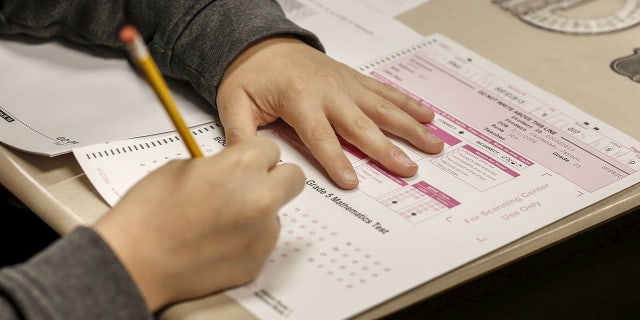 Hands of a student are shown with pencil and test booklet during New York State math test on May 2, 2017. (John Paraskevas/Newsday RM via Getty Images)
Fox News Digital reached out to SFU for a comment, but they did not immediately respond.
In recent months, a long list of controversial, race-based teachings have emerged from different areas of the U.S.
The Oregon Department of Education (ODE) recently encouraged teachers to register for training that encourages "ethnomathematics" and argues, among other things, that White supremacy manifests itself in the focus on finding the right answer.
CLICK HERE FOR THE FOX NEWS APP
An ODE newsletter advertised a Feb. 21 "Pathway to Math Equity Micro-Course," which is designed for middle school teachers to make use of a toolkit for "dismantling racism in mathematics."
Part of the toolkit included a list of ways "white supremacy culture" allegedly "infiltrates math classrooms." Those include "the focus is on getting the 'right' answer," students being "required to 'show their work,'" and other alleged manifestations. Furthermore, a California-based group is sounding the alarm as the state education department considers implementing a framework that promotes controversial ideas about race and mathematics.
Oregon and California, like other states, have come under intense scrutiny for their promotion of certain race- and ethnic-based instruction.