C-SPAN is facing accusations of bias after it declined to carry two consecutive field hearings held by the GOP-led House Judiciary Committee.
Emails reviewed by Fox News Digital show tense exchanges between C-SPAN and committee staffers regarding coverage of a February hearing held in Yuma, Ariz., focused on the border, and the other planned for Monday in New York City focusing on violent crime in Manhattan. The latter will likely put a spotlight on Manhattan District Attorney Alvin Bragg following his decision to indict former President Trump for 34 elevated felony financial crimes.
In the first exchange on Feb. 14 ahead of the hearing scheduled on Feb. 23, C-SPAN congressional editor Robb Harleston told the committee staff it would not cover the hearing because "We're concerned about the absence of Dem members of the hearing."
"That's a very disappointing decision," a committee staffer reacted, according to the email exchange. "The Democratic members were invited, and it's still unknown if they will participate. We hope they do. To be clear: This is an official U.S. House of Representatives Committee on the Judiciary hearing. The Committee has jurisdiction over immigration and border policies, and it should be worthy of C-SPAN's coverage. We would really hate for this to damage our relationship going forward."
JORDAN TAKES THE FIGHT TO ALVIN BRAGG, PLANS NYC HEARING ON HIS 'PRO-CRIME' POLICIES
"I appreciate your disappointment. If there's any concrete decisions regarding Democratic involvement, we might reconsider," Harleston replied. "However, while we understand the gravity of this issue, without a balanced member representation it's been decided we're going to pass on coverage. We're also operating under a limited manpower situation, which forces us to make tough coverage decisions."
Harleston added, "I don't think anything that's happened so far that could be seen as damaging the relationship between C-SPAN and The Committee on the Judiciary."
C-SPAN, which stands for Cable-Satellite Public Affairs Network, is a nonprofit public service outlet known for airing government proceedings and public affairs programming. C-SPAN and C-SPAN2 focus on the House of Representatives and Senate, respectively, while C-SPAN3 airs related government programming and hearings.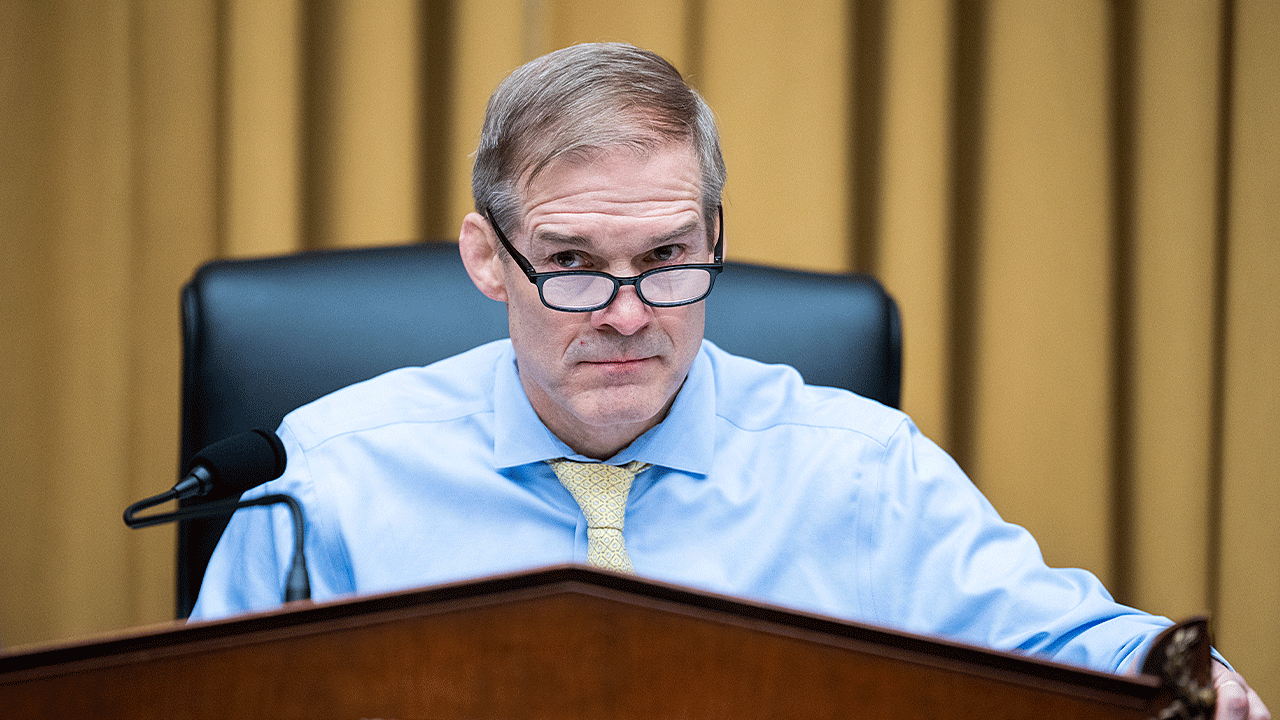 House Judiciary Chairman Jim Jordan, R-Ohio, called out C-SPAN for planning to skip his upcoming field hearing in New York City focused on violent crime.  (Tom Williams/CQ-Roll Call, Inc via Getty Images)
The House Judiciary staff responded by resurfacing C-SPAN's coverage of a 2019 field hearing in Los Angeles where only Democrats had participated.
"Strange, one party involvement didn't seem to be an issue when Democrats were in charge of the House," the staffer told Harleston, who did not respond to that email.
MANHATTAN DA ALVIN BRAGG SUES REP. JIM JORDAN OVER TRUMP INDICTMENT SUBPOENAS
In an email change that spanned Monday and Tuesday, Harleston corresponded with House Judiciary staff about the upcoming hearing in Manhattan. He asked for a list of potential witnesses, which were sent to him, as the staff requested that C-SPAN provide the pool camera for the hearing and stressed that Democrats were expected to attend.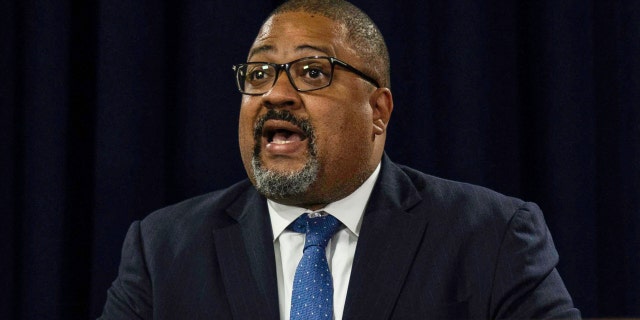 Manhattan District Attorney Alvin Bragg will be the subject of intense scrutiny at the upcoming House Judiciary Committee hearing focused on violent crime in his city as he pursues felony charges against former President Trump. ((Photo by ALEX KENT/AFP via Getty Images))
On Wednesday, C-SPAN assignment desk manager Jon Kelley wrote the staffers, "I wanted to reach out to you as soon as I could to let you know that we won't be able [to] send a crew to cover the House Judiciary field hearing on Victims of Violent Crime in Manhattan on Monday. I know it is making a lot of news and we did look at possible coverage but we just don't have the resources at this time."
JORDAN FIRES BACK AT BRAGG LAWSUIT: HE USED FED FUNDS TO INDICT TRUMP WITH 'NO CRIME'
"Are you all serious?" a committee staffer exclaimed. "It's the biggest hearing in Congress that I can think of."
"I just wanted to let you know as soon as I could," Kelley replied.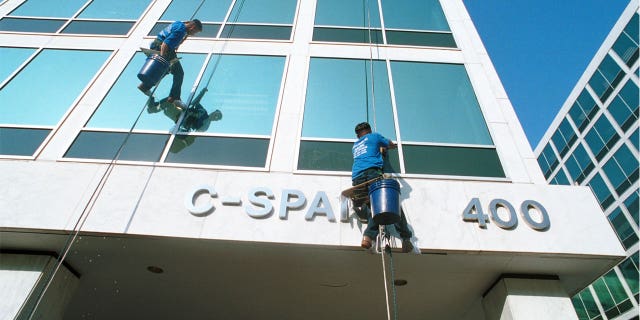 C-SPAN is being accused of bias for not carrying two consecutive field hearings held by the GOP-controlled House Judiciary Committee.  (Bill Clark/Roll Call/Getty Images)
As first reported by Townhall.com's Julio Rosas, the back-to-back snubs by C-SPAN are fueling allegations of political bias.
"C-SPAN has failed to fulfill its mission to provide 'a balanced presentation of points of view' with its continued refusal to cover Republican-led House Judiciary Committee field hearings," a source familiar with the matter told Fox News Digital. "Given they covered Democrat-run field hearings in the past, C-SPAN's political bias is very clear and underscores a larger systemic problem with their editorial decisions."
House Judiciary Chairman Jim Jordan, R-Ohio, similarly criticized C-SPAN during a Thursday appearance on FOX Business' "Kennedy."
CLICK HERE TO GET THE FOX NEWS APP
"They didn't cover our hearing down in Yuma, Arizona, on the border when they should have, they've indicated they're not going to cover this. Democrats are going to be there at this hearing. I wouldn't know why- I think most other people are going to cover this hearing. I don't know why C-SPAN wouldn't but I think it just shows their bias," Jordan said.
C-SPAN did not immediately respond to Fox News' request for comment.