C-SPAN appears to be reversing its decision to snub the upcoming House Judiciary Committee field hearing in New York City last week after Fox News Digital reported the tense communications the network had with committee staff behind the scenes.
The news organization was facing tense backlash from GOP lawmakers on Friday with House Judiciary Chairman Jim Jordan, R-Ohio, leading the criticism, alleging C-SPAN was being biased for skipping coverage of his committee's hearing in New York City on Monday focusing on violent crime taking place in Manhattan.
However, C-SPAN insisted on Twitter it always had plans to stream it.
"FYI: For those of you commenting on @JudiciaryGOP hearing on crime in Manhattan, chaired by @Jim_Jordan, C-SPAN's plan all along has been to livestream on the C-SPAN Now app & http://C-SPAN.org," C-SPAN tweeted.
C-SPAN DECLINES TO COVER TO CONSECUTIVE HOUSE JUDICIARY FIELD HEARINGS, FUELS ACCUSATIONS OF BIAS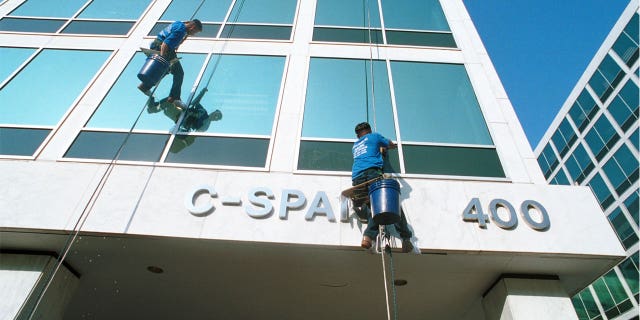 C-SPAN is claiming it never planned to completely snub the House Judicary Committee's upcoming field hearing in New York City after telling committee staff it did not "have the resources" to cover it. (Bill Clark/Roll Call/Getty Images)
The GOP-controlled House Judiciary Committee pushed back.
"This is a lie and hasn't been expressed directly to the Committee," House Judiciary GOP reacted via tweet.
When asked for comment, a spokesperson for the committee pointed to its tweeted response.
It is unclear whether the hearing will air at all on TV or just online. C-SPAN did not immediately respond to Fox News' requests for comment.
JORDAN TAKES THE FIGHT TO ALVIN BRAGG, PLANS NYC HEARING ON HIS 'PRO-CRIME' POLICIES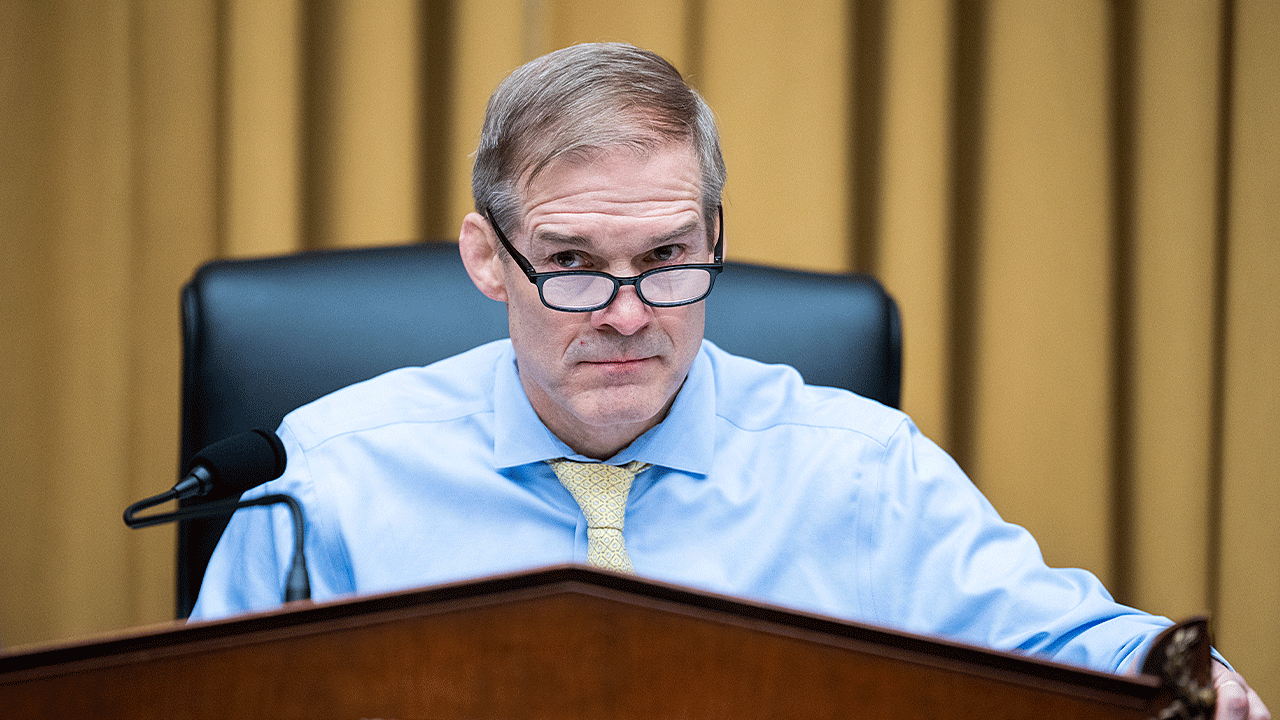 House Judiciary Chairman Jim Jordan, R-Ohio, called out C-SPAN for planning to skip his upcoming field hearing in New York City focused on violent crime.  (Tom Williams/CQ-Roll Call, Inc via Getty Images)
The viral dust-up came after emails reviewed by Fox News Digital showed C-SPAN repeatedly denied requests by the House Judiciary Committee to cover its field hearings.
In the first exchange on Feb. 14 ahead of a hearing scheduled on Feb. 23 in Yuma, Ariz., focusing on the border, C-SPAN congressional editor Robb Harleston told the committee staff it would not cover the hearing because, "We're concerned about the absence of Dem members of the hearing."
The House Judiciary staff responded by resurfacing C-SPAN's coverage of a 2019 field hearing in Los Angeles where only Democrats had participated.
JORDAN FIRES BACK AT BRAGG LAWSUIT: HE USED FED FUNDS TO INDICT TRUMP WITH 'NO CRIME'
In an email exchange that spanned Monday and Tuesday, Harleston corresponded with House Judiciary staff about the upcoming hearing, which will likely put a spotlight on Manhattan DA Alvin Bragg for what critics believe is his tenancy on violent crime as he elevated felony charges against former President Donald Trump.
On Wednesday, C-SPAN assignment desk manager Jon Kelley wrote the staffers, "I wanted to reach out to you as soon as I could to let you know that we won't be able [to] send a crew to cover the House Judiciary field hearing on Victims of Violent Crime in Manhattan on Monday. I know it is making a lot of news and we did look at possible coverage but we just don't have the resources at this time."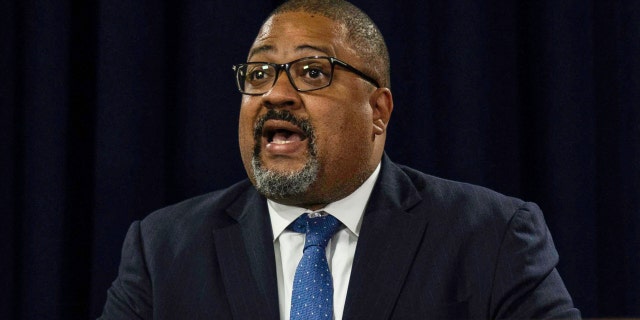 Manhattan District Attorney Alvin Bragg will be the subject of intense scrutiny at the upcoming House Judiciary Committee hearing focused on violent crime in his city as he pursues felony charges against former President Trump. ((Photo by ALEX KENT/AFP via Getty Images))
As first reported by Townhall.com's Julio Rosas, the back-to-back snubs by C-SPAN fueled allegations of political bias.
"C-SPAN has failed to fulfill its mission to provide 'a balanced presentation of points of view' with its continued refusal to cover Republican-led House Judiciary Committee field hearings," a source familiar with the matter told Fox News Digital. "Given they covered Democrat-run field hearings in the past, C-SPAN's political bias is very clear and underscores a larger systemic problem with their editorial decisions."
CLICK HERE TO GET THE FOX NEWS APP
Jordan similarly criticized C-SPAN during a Thursday appearance on FOX Business' "Kennedy."
"They didn't cover our hearing down in Yuma, Arizona, on the border when they should have, they've indicated they're not going to cover this. Democrats are going to be there at this hearing. I wouldn't know why- I think most other people are going to cover this hearing. I don't know why C-SPAN wouldn't but I think it just shows their bias," Jordan said.
C-SPAN, which stands for Cable-Satellite Public Affairs Network, is a nonprofit public service outlet known for airing government proceedings and public affairs programming. C-SPAN and C-SPAN2 focus on the House of Representatives and Senate, respectively, while C-SPAN3 airs related government programming and hearings.