GOP lawmakers Ted Cruz and James Comer are investigating whether certain environmental groups coordinated with the Biden administration to ban gas stoves.
In letters published Monday, Sen. Cruz of Texas and Rep. Comer of Kentucky accused the Biden administration and environmental activists of carrying out a "hidden pressure campaign."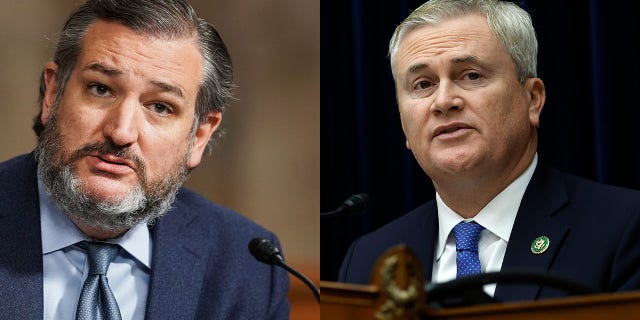 R-L: Sen. Ted Cruz, R-Texas; Rep. James Comer, R-Ky. (Getty Images)
The letters were addressed to the Climate Imperative Foundation (CIF), Consumer Reports, Rewiring America, and Windward Fund and demanded information about their contact with the Biden administration.
The lawmakers singled out the Climate Imperative Foundation's role in recent efforts by the U.S. Consumer Product Safety Commission (CPSC) to "impose a de facto ban on gas stoves."
TOP NEW YORK REPUBLICAN SCORCHES STATE DEMS' EFFORT TO BAN GAS STOVES: 'AN ATTACK ON WORKING PEOPLE'
Cruz and Comer are also seeking to identify the "precise purpose" for CIF providing the Windward Fund $400,000 and whether any additional funds were provided.
The letter comes after the CPSC said it was seeking public input on chronic hazards associated with gas stoves.
Earlier this year, Cruz and Senate Energy and Natural Resources Committee Chairman Sen. Joe Manchin, D-W.Va., introduced the "Gas Stove Protection and Freedom Act" amid the Biden administration's discussions of proposed restrictions on gas stoves.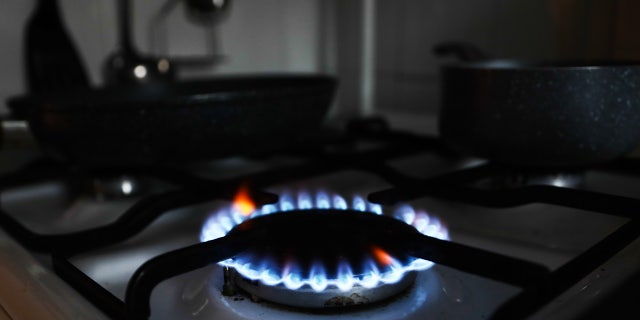 The Biden administration and Democrat-led cities are proposing measures to ban gas stoves. (Jakub Porzycki/NurPhoto via Getty Images)
The bill would prohibit CPSC from advancing regulations on existing or new gas stoves that would ban their use or "would otherwise substantially increase the average price of gas stoves in the United States."
The bill came weeks after the Biden administration backtracked on remarks made by CPSC Commissioner Richard Trumka Jr., who said the administration could ban gas stoves amid claims that they emit pollutants that cause respiratory and health issues.
Trumka told Bloomberg that "any option is on the table" and "products that can't be made safe can be banned."
White House Press Secretary Karine Jean-Pierre does not support banning gas stoves "and the Consumer Product Safety Commission (CPSC) – which is independent, is not banning gas stoves."
PHARMACIES THAT MAKE ABORTION ACCESS AS EASY AS BUYING 'CANDY' WILL SEE FINANCIAL BACKLASH: PRO-LIFE ACTIVIST
CPSC Chair Alexander Hoehn-Saric has said that, "contrary to media reports, I am not looking to ban gas stoves and the [CPSC] has no proceeding to do so."
However, an internal memo obtained by Fox News Digital showed that in October 2022, Trumka suggested that the CPSC could move forward with a notice of proposed rulemaking (NPR) on gas stoves. Trumka wrote, "The need for gas stove regulation has reached a boiling point" and "There is sufficient information available for CPSC to issue an NPR in FY 2023 proposing to ban gas stoves in homes."
Amid the controversy, the Biden administration put forward a new proposed regulation that would implement new efficiency standards for gas and electric cooking tops and ovens through the Department of Energy (DOE). The rule, which would apply to appliances manufactured in the U.S. and those that are imported, would take effect three years after it's finalized.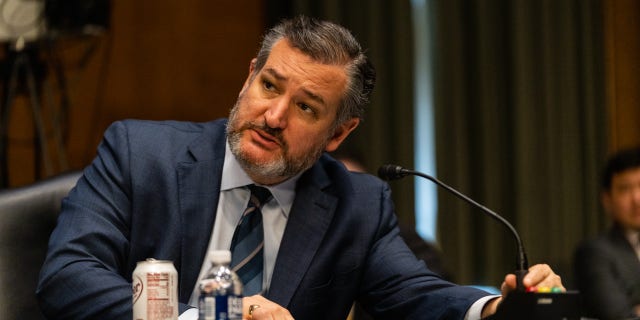 FILE: Senator Ted Cruz, a Republican from Texas, speaks during a Senate Foreign Relations Committee hearing in Washington, D.C., U.S., on Tuesday, March 8, 2022. (Eric Lee/Bloomberg via Getty Images)
CPSC reiterated Monday that no regulatory action is planned "and any such action would require a vote by the full Commission, which has not expressed support for any regulation."
Consumer Reports told Fox News Digital it has received the letter from Sen. Cruz and Chairman Comer.
"To be clear, Consumer Reports is not advocating for a ban on gas stoves. Last year, CR tested gas stoves for emissions, and found high levels of nitrogen oxide in some scenarios," Consumer Reports said in a statement. "We advised people on how to reduce the risks with ventilation, like opening a window or installing a range hood. We also offer the pros and cons of going electric."
The organization added: "Our tests and results are always completely independent from any outside organization or influence. At CR, we believe in consumer choice and providing people with the evidence they need to make the best decision for their needs and lifestyle."
CLICK HERE TO GET THE FOX NEWS APP
Fox News Digital has reached out to the CIF, Rewiring America, and Windward Fund for comment.
FOX Business' Eric Revell contributed to this report.