Seven alleged Hells Angels members won't face racketeering or gang charges in a Las Vegas-area freeway shooting that authorities said injured seven people, including six rival Vagos motorcycle gang members, almost a year ago, a judge decided Monday.
Clark County District Court Judge Tierra Jones also reduced from 25 to five the number of shooting counts in the case against defendants, including the Hells Angels Las Vegas chapter president, Richard Devries.
"The court finds that the … indictment does not specify which of the defendants engaged in which type of criminal activities, and further does not include the specificity of the racketeering crimes," Jones wrote. Her ruling followed a March 31 hearing with attorneys and defendants in the case.
Attorney Richard Schonfeld, representing Devries, said Monday he was pleased the judge "granted important aspects of my motion." He had argued that the indictment was too broad and should be dismissed or revised.
Prosecutors Michael Dickerson and Michael Allmon said they were looking at the ruling and declined immediate comment. They could appeal Jones' decision to the Nevada Supreme Court.
NEVADA GOP GOVERNOR'S SUPPORT FOR BILLS ADVANCING IN DEMOCRAT-CONTROLLED LEGISLATURE REMAINS UNCLEAR
Attorneys for the other defendants did not immediately respond to emails seeking comment.
Devries and the men identified as Hells Angels members or associates — Russell Smith, Stephen Alo, Cameron Treich, Taylor Rodriguez, Aaron Chun and Rayann Mollasgo — still face prosecution on charges including attempted murder, conspiracy to commit murder, battery and assault with weapons. Each has pleaded not guilty to all charges. Each could face up to 40 years in prison if convicted of attempted murder with a weapon.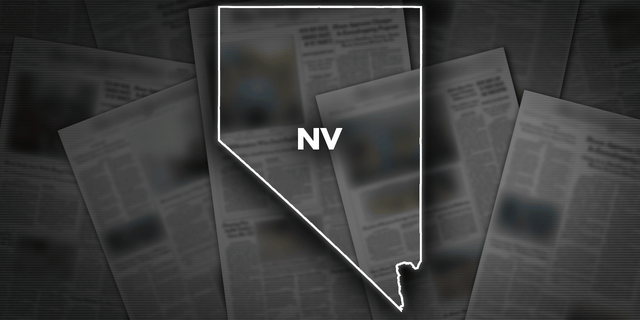 Seven alleged Hells Angels members will not be facing racketeering or gang charges in a Vegas freeway gunfire case. 
The judge instructed prosecutors to revise the indictment. A hearing in the case remained scheduled Wednesday.
Police said seven people were treated at hospitals for wounds or injuries following the gunfire that erupted among motorcycle riders on Interstate 11 in Henderson following a Memorial Day weekend ceremony at a veterans cemetery in Boulder City.
Schonfeld argued March 31 that Mollasgo, a Hells Angels associate but not a full member, was treated for a gunshot wound, and that police at the scene examined handguns that some of the alleged Vagos had with them, but returned them.
CLICK HERE TO GET THE FOX NEWS APP
"The grand jury doesn't know that a Hells Angels-affiliated individual (was) shot and that four Vagos members had firearms concealed on their person," Schonfeld said. He argued that prosecutors failed to present "exculpatory evidence" that might cast doubt on the charges they were seeking.
Four motorcycles had gunshot damage, according to evidence, and police found 25 bullet casings on the freeway near where the gunfire took place. Schonfeld told the judge the indictment did not specify what person was alleged to have fired which shots, or which bullets hit which motorcycle.
Mollasgo's lawyer, Augustus Claus, told Jones that his client had become a member of the Hells Angels chapter less than a week before the shooting, but he was accused of a conspiracy with other members dating to 2019.
Schonfeld and Tom Pitaro, attorney representing defendants Russell Smith and Stephen Alo, told the judge that prosecutors never presented evidence that their clients had any intent or agreement to commit a crime.
"Riding (motorcycles) in a group does not show a conspiracy to commit a violent act of shooting (or) attempted murder," Pitaro said.