The Vermont speaker of the House announced Thursday that she has initiated the first step in an investigatory process that could lead to the impeachment of a county prosecutor, accused of harassing and discriminating against employees, and a sheriff, facing an assault charge and a financial investigation.
A resolution was expected to be introduced in the Vermont House to create a bipartisan committee to investigate the allegations against Franklin County State's Attorney John Lavoie and Franklin County Sheriff John Grismore.
"The people of Franklin County deserve justice and elected officials who they can trust to uphold the rule of the law and to represent their community with integrity," House Speaker Jill Krowinski said at a Statehouse press conference. Despite calls from Franklin County residents for Lavoie and Grismore to resign, they have refused to do so, she said.
VERMONT LEGISLATURE URGED TO IMPEACH PROSECUTOR OVER HARASSMENT, DISCRIMINATION CLAIMS
"It is clear that the only constitutional remedy for a county official who has committed a crime, gross misconduct or maladministration of office is impeachment," said Rep. Michael McCarthy, a Democrat from Franklin County.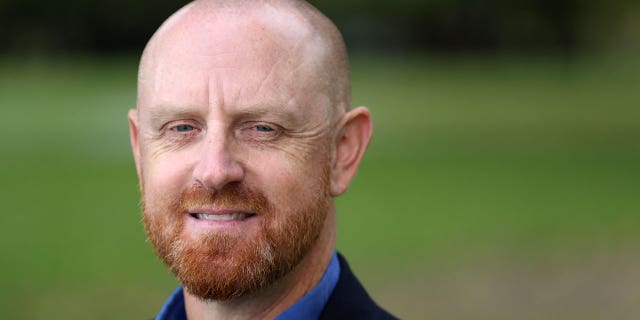 The Vermont Legislature has launched impeachment investigations against two top Franklin County officials: Sheriff John Grismore (pictured) and State's Attorney John Lavoie. (AP Photo/Wilson Ring, File)
Grismore was elected sheriff even though he was fired from a job as a captain in the Franklin County sheriff's department last August after video surfaced of him kicking a shackled prisoner. In October he pleaded not guilty to a simple assault charge. Just before he became sheriff in February, the state police said that they were investigating the finances of the sheriff's department and Grismore.
VERMONT SHERIFF TAKES OFFICE WHILE FACING TWO INVESTIGATIONS
In Lavoie's case, Vermont prosecutors announced earlier this week that they have asked that the Legislature to consider impeachment proceedings against Lavoie after an investigation found that he harassed and discriminated against employees.
An independent investigation found credible evidence that Lavoie mistreated employees through repeated discriminatory comments and actions including derogatory references to national origin, religion, sexual orientation, disability, and body composition, the Vermont Department of State's Attorneys and Sheriffs' said. The investigation also substantiated at least two instances of unwanted physical contact, not of a sexual nature, the department said.
Phone messages were left for both Grismore and Lavoie.
CLICK HERE TO GET THE FOX NEWS APP
Lavoie acknowledged to reporters on Tuesday some inappropriate humor but denied any unwanted physical contact or racist comments. He said he apologized to staff and others and doesn't think his actions warrant him stepping down. Grismore has defended his actions as proper when dealing with the prisoner.