Former Van Halen singer Sammy Hagar wishes he could get the band back together.
The rocker spoke about the memories he has with the group, telling USA Today, "I cherish them more than ever."
Hagar joined Van Halen, founded by the late Eddie Van Halen, his brother Alex Van Halen and Michael Anthony after the departure of lead singer David Lee Roth.
After a successful run with the band from 1985-1996, Hagar and the other members of Van Halen parted ways on not-so-great terms.
"What happened with us at the end is just such a shame," Hagar said of the breakup. "It's what happens when alcohol and drugs are involved and I'm going through a divorce, and man, it's such a shame."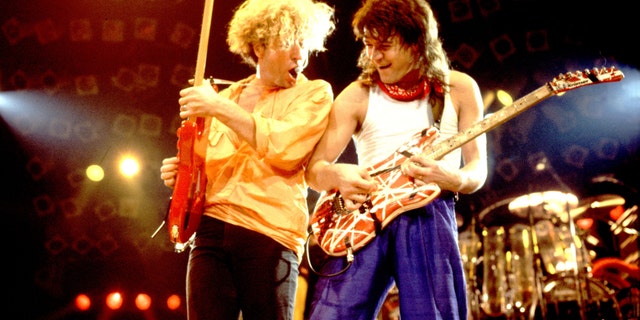 Sammy Hagar, left, joined Van Halen, founded by the late Eddie Van Halen, right, and his brother Alex, in 1985. (Paul Natkin/WireImage)
EDDIE VAN HALEN'S EX VALERIE BERTINELLI SHARES HEARTBREAKING WORDS SHE TOLD MUSICIAN BEFORE HIS DEATH
The band eventually reunited with Hagar in 2003, and they continued releasing new music and touring. Eddie's son with ex-wife Valerie Bertinelli, Wolfgang, also joined the band as a bass player in 2007.
Sadly, in 2020, Eddie Van Halen lost his battle with throat cancer. A month after his death, Wolfgang told Howard Stern the band was done, saying, "You can't have Van Halen without Eddie Van Halen."
The loss still effects Hagar. "I miss Ed dearly," he said.
He also felt nostalgic for the band's time on stage.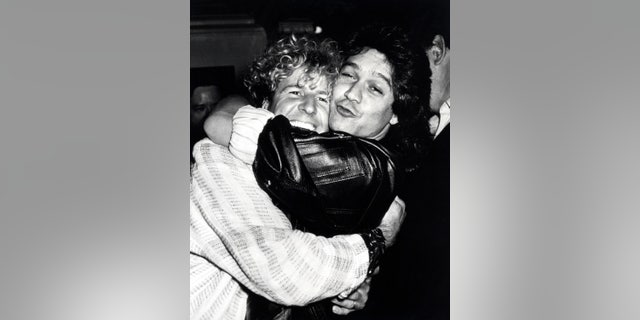 Sammy Hagar, left, says he misses the late Eddie Van Halen, who died from cancer in 2020. (Ron Galella/Ron Galella Collection via Getty Images)
CLICK HERE TO SIGN UP FOR THE ENTERTAINMENT NEWSLETTER
"If Van Halen were still together today, we would be headlining every one of these fricking festivals all over the world."
He continued, "Can you imagine Van Halen, Eddie Van Halen, Alex Van Halen, Michael Anthony and Sammy Hagar saying to each other 'We don't have anything to prove, let's go in the studio, see what we got.' Oh, brother, I got goosebumps, goosebumps."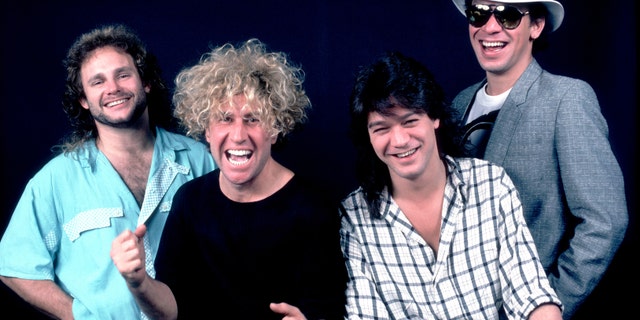 A 1986 portrait of Van Halen. (Paul Natkin/WireImage)
CLICK HERE TO GET THE FOX NEWS APP
Van Halen is among the top 20 best-selling artists of all time and the band was inducted into the Rock & Roll Hall of Fame in 2007. Rolling Stone magazine also put Eddie Van Halen at No. 8 in its list of the 100 greatest guitarists.