Kouri Richins, a Utah mother of three and children's book author, was apparently caught trying to steal her husband's life insurance benefits before allegedly killing him last year, according to search warrants.
Richins, 33, is accused of fatally poisoning her husband of nine years, 39-year-old Eric Richins, in March 2022, Utah authorities announced Monday.
"In January of 2022, Eric's wife logged into Eric's life insurance policy … agreement with his business partner and changed them from each other's beneficiary to her as the only beneficiary," a 2022 search warrant obtained by Fox News Digital states. "They were notified by the insurance company and able to change it back."
Kouri, who owns a real estate company, is accused of poisoning Eric with fentanyl while they were celebrating a home sale March 3, 2022.
UTAH CHILDREN'S BOOK AUTHOR HAD 'PERFECT' MARRAIGE WITH HUSBAND BEFORE ALLEGED MURDER: FRIEND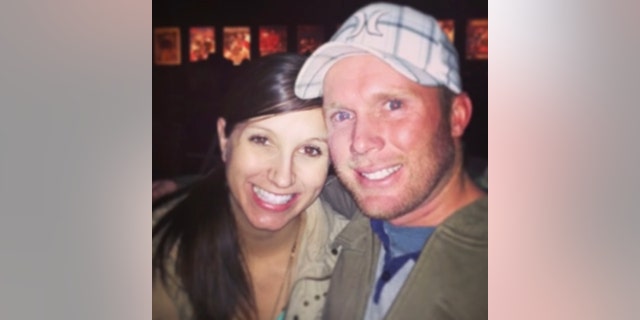 An obituary for Eric Richins describes him as an "avid outdoorsman and dedicated hunter." He enjoyed helping his family's cattle ranch and growing his "successful" masonry business. The obituary also describes him as a dedicated family man. (Facebook/ Kouri Richins)
The suspect told police when they arrived the morning of March 4, 2022, that she served her husband a cocktail in bed that evening. She said she went to check in on her sleeping sons, and when she returned to her bedroom, she found her husband unresponsive.
UTAH MAN ALLEGEDLY POISONED BY AUTHOR WIFE BELIEVED SHE WAS HAVING AFFAIR: FAMILY SPOX
A medical examiner later determined that Eric had five times the lethal dosage of fentanyl, an opioid about 50 to 100 times stronger than morphine, in his blood.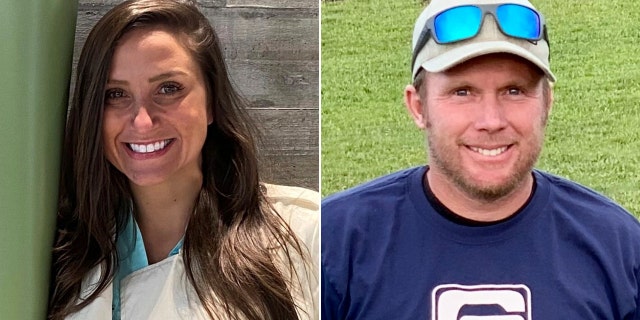 Utah author Kouri Richins allegedly tried to steal her husband's life insurance benefits before his death in March 2022. (KPCW via AP/ family handout)
Shortly before his death, Eric took Kouri off his will and made his sister the beneficiary instead, according to investigators. His family told authorities he had been in fear for his life after Kouri allegedly tried to poison him once several years ago in Greece and again on Valentine's Day of 2022.
UTAH CHILDREN'S BOOK AUTHOR, HUSBAND SPARRED OVER 'CURSED' MANSION BEFORE HIS ALLEGED MURDER
"He was looking for a divorce and wanted his kids taken care of," the warrant states. "According to the family, Eric had never disclosed to his wife that he had cut her out of the will."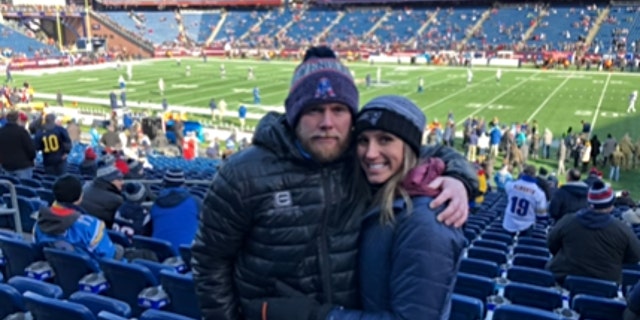 Charges filed against Kouri Richins are based on officers' interactions with Richins and an unnamed acquaintance who apparently told authorities she sold fentanyl to the mother of three.  (Facebook/Kouri Richins)
The couple's troubles apparently stemmed, in part, from financial disagreements and Eric's suspicions that Kouri may have been having an affair during their marriage, Richins family spokesperson Greg Skordas told Fox News Digital Thursday.
UTAH CHILDREN'S BOOK AUTHOR CHARGED WITH FATALLY POISONING HUSBAND
The couple's financial arguments stemmed from Kouri's desire to purchase a $2 million mansion under construction, which she wanted to flip and sell for a profit, the warrant states. Eric apparently thought the home was too expensive, his family told investigators.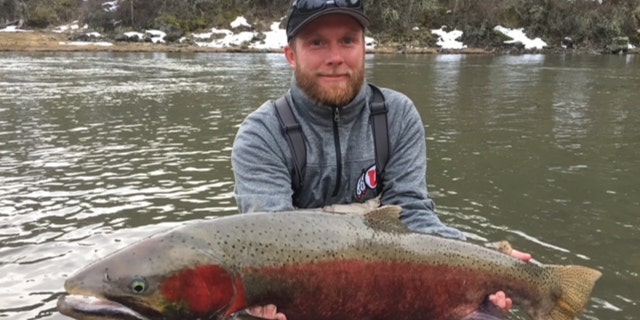 A medical examiner determined Eric had five times the lethal dosage of fentanyl, an opioid about 50 to 100 times stronger than morphine, in his blood. (family handout)
Nevertheless, Kouri allegedly closed a deal on the mansion in Wasatch County "alone" on March 5, 2022, after her husband was pronounced dead.
UTAH MAN FEARED FOR HIS LIFE PRIOR TO ALLEGED POISONING BY CHILDREN'S BOOK AUTHOR: WARRANT
That same day, she apparently hosted a "large party at her home where she was drinking and celebrating," another warrant says.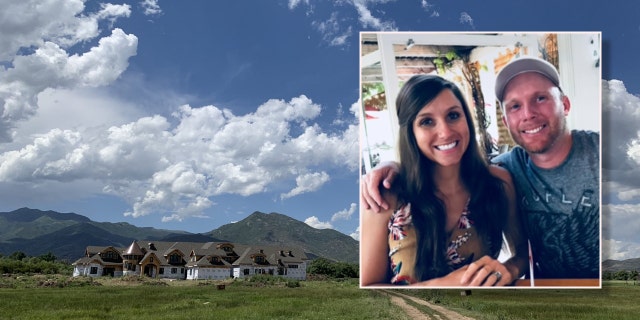 Utah children's book author Kouri Richins had a contentious relationship with her husband wrought with financial disagreements before she allegedly killed him with fentanyl. (TownLift, Will Scadden/Facebook)
"She was also called into police during this party, when she assaulted Eric's sister who showed up to the home," the warrant continues.
LORI VALLOW TRIAL: HEAR 'CULT MOM' AND HER SISTER SPEAK AFTER VALLOW'S CHILDREN FOUND DEAD
Kouri later filed a lawsuit against Richins' sister, claiming that her husband's $3.6 million estate belonged to her due to a prenuptial agreement. Richins' sister argues that Eric's estate does not belong to Kouri after he took her off his will.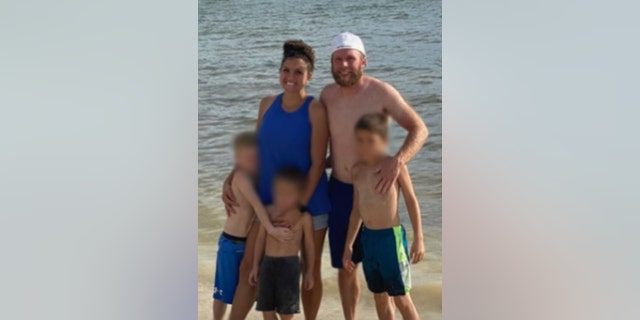 Kouri Richins is accused of killing her husband March 4, 2022. (Facebook/ Kouri RIchins)
Prior to recent events, the couple appeared to have a "perfect" and loving relationship, their friend Linda King told Fox News Digital.
After Eric's death, Kouri wrote a children's book about death, "Are You With Me?"
A description for the book, which was listed on Amazon for $14.99, states that "Are You With Me?" is "a must-read for any child who has experienced the pain of loss, and for parents who want to provide their children with the emotional support they need to heal and grow."