Tom Cruise had a need for speed fulfilled Sunday as he walked the grid at the Formula 1 Grand Prix in Miami, Florida.
The 60-year-old "Mission: Impossible" actor mingled with Shakira, Serena Williams, Venus Williams, and LL Cool J at the Miami International Autodrome where Red Bull's Max Verstappen finished the race in first place.
Earlier reports had Cruise scheduled to attend King Charles' coronation this weekend in London, but he instead opted to send his royal pal a special video message played during the coronation concert.
LIONEL RICHIE, KATY PERRY CLOSE CORONATION WITH FIREWORKS; TOM CRUISE SENDS KING CHARLES SPECIAL SHOUT OUT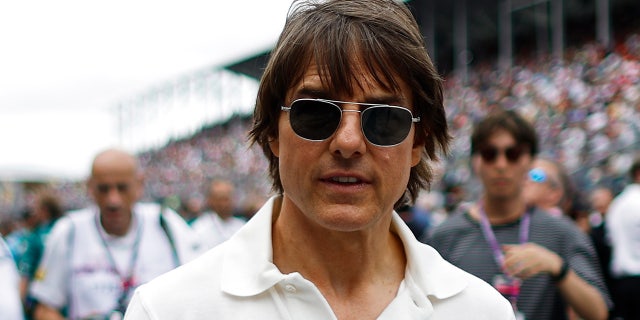 Tom Cruise spent coronation weekend in Miami at the Formula 1 race. ( Chris Graythen)
Sitting in the cockpit of his own airplane while flying through the clouds, Cruise paid homage to his iconic "Top Gun" character as he congratulated King Charles III.
"Pilot to pilot, Your Majesty, you can be my wingman any time," Cruise said before dipping out into the clouds.
ROYAL FAMILY CELEBRATES KING CHARLES' CORONATION; PRINCE GEORGE, PRINCESS CHARLOTTE STEAL SHOW
The "Jerry Maguire" star has a long history with the royals, and hosted an early screening of "Top Gun: Maverick" for the Prince and Princess of Wales last year.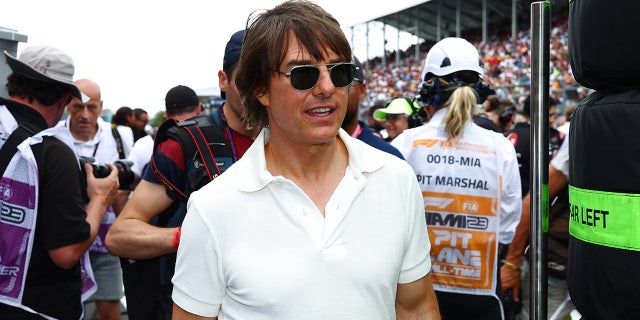 Tom Cruise missed King Charles' coronation, but was in attendance at the F1 Grand Prix in Miami. (Dan Istitene)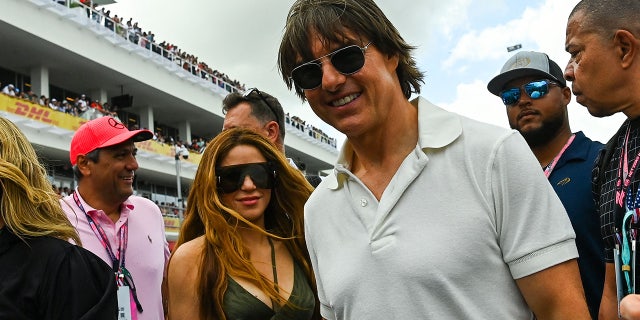 Tom Cruise catches up with Shakira at the FI races in Miami (Chandan Khanna)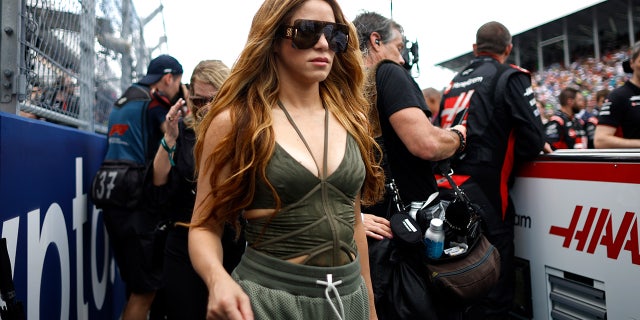 Shakira recently moved back to the US following her split from ex Gerard Piqué. (Chris Graythen)
His link to the royals dates back more than 30 years when he first met the late Princess Diana at the London premiere of "Far and Away" with his ex-wife, Nicole Kidman.
Cruise formed a friendship with Prince William after learning that the Prince of Wales previously serves as a pilot with the Royal Air Force.
The "Top Gun: Maverick" premiere came days after Cruise played a role in a royal event during the late Queen Elizabeth II's Platinum Jubilee.
CLICK HERE TO SIGN UP FOR THE ENTERTAINMENT NEWSLETTER
Cruise introduced the Kings Troop Royal Artillery at the "A Gallop Through History" Platinum Jubilee celebration at the Royal Windsor Horse Show.
Shakira recently moved back to the United States after breaking up with ex Gerard Piqué due to infidelity allegations.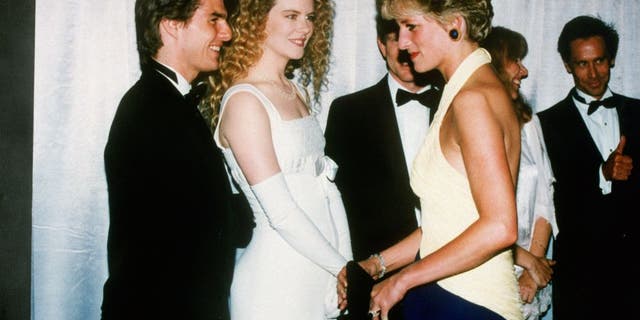 Cruise has been linked to the royal family since the early days of his career when he and then-wife Nicole Kidman met Princess Diana at the London premiere of their 1992 movie "Far and Away." (Tim Graham)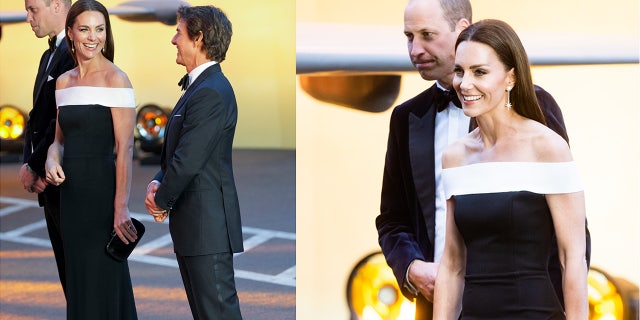 Kate shared a laugh with Tom Cruise at the "Top Gun: Maverick" premiere in London. (Getty Images)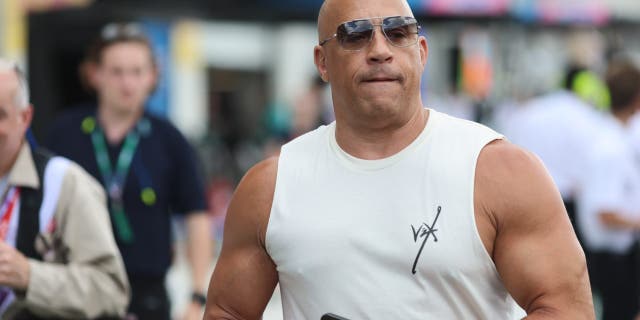 Vin Diesel showed off his muscles in a white tank top. (Kym Illman)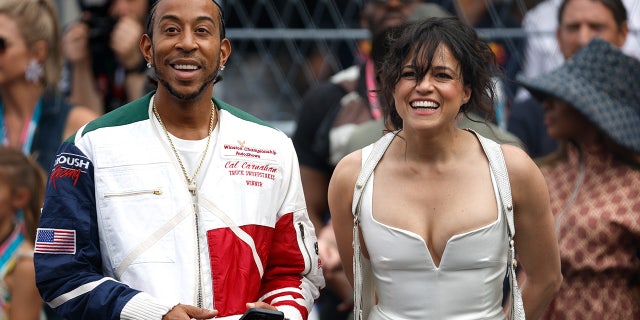 Ludacris and Michelle Rodriguez join forces at F1 Grand Prix in Miami. (Jared C. Tilton)
"Fast & Furious" stars Vin Diesel, Ludacris and Michelle Rodriguez also hit the tracks Sunday ahead of the "Fast X" premiere.
FinanceBuzz, a website offering a wide-range of economical tips, recently put out a call for a "Fast and Furious claims adjuster" to not only binge-watch the 10 movies in the franchise, but also take note of damages from all the car crashes in the more than 20 hours of footage in the films.
"We'll pay our Fast & Furious Claims Adjuster $1,000, plus $100 to cover the cost of any streaming fees, movie tickets, and snacks," FinanceBuzz said in a press release.
"As a bonus, you'll get a healthy education about the value of family."