A Texas judge has stopped next week's scheduled execution of a death row inmate who has long said he's innocent so there can be more time to review his claims that he was convicted more than 20 years ago with false testimony and questionable evidence.
Ivan Cantu had been condemned for the fatal shooting of his cousin, James Mosqueda, 27, and his cousin's girlfriend, Amy Kitchen, 22, during a November 2000 robbery at their north Dallas home. Cantu has long claimed he is innocent.
Cantu, 49, had been set for execution April 26. But state District Judge Benjamin Smith in Collin County, where Cantu was convicted, on Wednesday withdrew the execution date, saying more review is needed of the inmate's new claims.
LONGTIME TEXAS DEATH ROW INMATE CAN PURSUE DNA TESTING FOLLOWING DECISION BY SUPREME COURT
Bill Wirskye, first assistant district attorney with the Collin County District Attorney's Office, declined to comment.
"Because Mr. Cantu's case raises troubling questions that undermine the integrity of the conviction, the court's decision to withdraw the execution date to permit further review was the appropriate next step," Gena Bunn, Cantu's attorney, said in a statement on Friday.
Sylvia Cantu, Ivan Cantu's mother, said she remains hopeful "that all of this new evidence will finally be heard in court so that Ivan can come home."
Two of the jurors who convicted Cantu have submitted declarations stating they now have doubts about the case.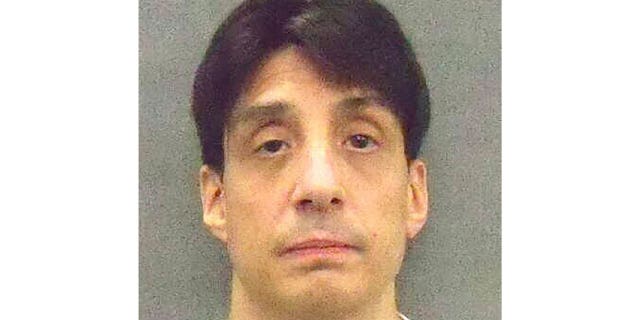 Ivan Cantu's execution has been delayed as evidence and testimony that convicted him of the November 2000 murders of his cousin, James Mosqueda, and Amy Kitchen, Mosqueda's girlfriend, are reexamined. (Texas Department of Criminal Justice via AP)
"I do not want the execution of Mr. Cantu to be carried out unless a careful and thorough review of the evidence is conducted," Maurice Jacob, one the jurors, wrote in declaration from earlier this month.
Prosecutors have claimed Cantu, who was convicted in 2001, killed Mosqueda, who dealt illegal drugs, and Kitchen as he tried to steal cocaine, marijuana and cash from his cousin's home. Cantu has claimed a rival drug dealer killed his cousin.
In Cantu's apartment, police found bloody jeans with the victims' DNA, a key to the victims' home and a key to Kitchen's car. Police found Cantu's gun at his ex-girlfriend's home. Mosqueda's blood was found on the gun's barrel while Cantu's fingerprints were found on the gun's magazine.
In a 2005 affidavit, Matthew Goeller, one of Cantu's trial attorneys, said Cantu admitted to him "that he had indeed killed Mosqueda for 'ripping him off' on a drug deal" and that Kitchen was killed because she was a witness.
Cantu's then-girlfriend, Amy Boettcher, was the prosecution's main witness. She testified Cantu told her he was going to kill Mosqueda and Kitchen and later took her back to the crime scene after the killings.
But in court documents, Bunn alleges Boettcher's testimony is riddled with false statements.
Boettcher, who died in 2021, testified Cantu stole and later got rid of Mosqueda's Rolex watch. But the watch wasn't stolen and was later found by Mosqueda's family, Bunn said.
EXECUTION OF TEXAS DEATH ROW INMATE WHO CUT OUT HIS EYES DELAYED AFTER CONCERNS ABOUT HIS MENTAL STATE
Boettcher told jurors Cantu proposed to her on the night of the killings with an engagement ring he stole from Kitchen. But witnesses have since said Cantu and Boettcher had announced their engagement and showed off the ring a week before the killings, according to Bunn.
Boettcher testified Cantu placed his bloody jeans and socks in their kitchen trashcan on the night of the killings. But Cantu's lawyers have questioned this because a police officer who was in his apartment the next day did not see the bloody clothes in the trashcan and they weren't discovered until several days later, supporting the defense's theory that someone else put them in the trashcan.
Jeff Boettcher, Amy's brother, testified that prior to the killings, Cantu told him he planned to kill Mosqueda and Cantu had tried to recruit him to "clean up" afterward. However, Jeff Boettcher has since said he "lied" and was not a credible witness due to his history of drug abuse, according to court documents.
"Absent the largely unimpeached testimony of the Boettchers, it is unlikely that Mr. Cantu would have been convicted," Bunn said in court documents.
CLICK HERE TO GET THE FOX NEWS APP
Bunn has credited an independent probe by Matt Duff, a private investigator, with uncovering much of the new evidence in the case. Duff has chronicled his findings in a podcast called "Cousins By Blood."