An outspoken street preacher is appealing to the Oklahoma Supreme Court after he was slapped with a five-year restraining order that his attorneys say threatens him with jail time if he violates the order by speaking out in opposition against a local LGBTQ advocacy group.
Rich Penkoski, a pastor who heads up the online organization Warriors for Christ and has protested drag shows for children nationwide, told Fox News Digital that he believes the restraining order is unconstitutional and could herald a legal precedent that could chill the speech of Christians and others.
"I've been preaching against this kind of stuff for years when it first started in libraries," he said of drag queen story time for children. "We've been telling people it's going to get worse if we don't do anything, and that's where we are."
Penkoski said he was invited by a church in Bartlesville, Oklahoma, to preach outside a local Pride event last fall after other local churches failed to speak out against it.
SON OF JAILED CANADIAN PASTOR FACES POTENTIAL FINES, PRISON FOR PREACHING OUTSIDE KIDS' DRAG QUEEN STORY TIME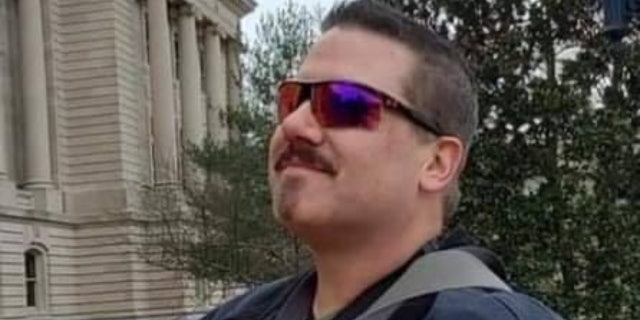 Rich Penkoski is a pastor who heads up the online organization Warriors for Christ and has protested drag shows for children nationwide. (Courtesy Rich Penkoski)
Penkoski also posted a public photo of the same-sex wedding of Sheena Hayes and Morgan Lawrence-Hayes, who is the executive board president of the Bartlesville chapter of Oklahomans for Equality, according to court documents reported by the Christian Post.
In his post, Penkoski referenced Bible verses condemning homosexuality, including Romans 1:32 – "and although they know the ordinance of God, that those who practice such things are worthy of death, they not only do the same but also give hearty approval to those who practice them."
The pastor also cited Matthew 18:6, which quotes Jesus saying that "whoever causes one of these little ones who believe in me to stumble, it would be better for him to have a heavy millstone hung around his neck, and to be drowned in the depth of the sea."
In a police report filed by an officer with ties to Oklahomans for Equality in Bartlesville, the couple felt directly threatened and harassed by Penkoski's social media posts and sought a restraining order, according to local outlet V1SUT. The report claimed he made references to bestiality during a sermon at the Pride event, which he denies.
In February, Washington County District Court Judge Linda Thomas granted the couple a five-year protective order against Penkoski after they claimed they felt unsafe in Bartlesville because of the pastor, according to the Rutherford Institute.
The judge ruled that Penkoski "in a knowing and willful manner, conducted a pattern of conduct which a reasonable person would believe to be harassment and would therefore suffer substantial emotional distress. And it has actually caused substantial emotion distress to the plaintiffs in this case," according to court documents. The judge further ruled that the preacher does not have a constitutional right to repeatedly single out the couple, according to The Examiner-Enterprise.
Oklahomans for Equality did not respond to Fox News Digital's request for comment.
PASTOR SPENDS EASTER IN JAIL AFTER ANOTHER ARREST AT DRAG QUEEN EVENT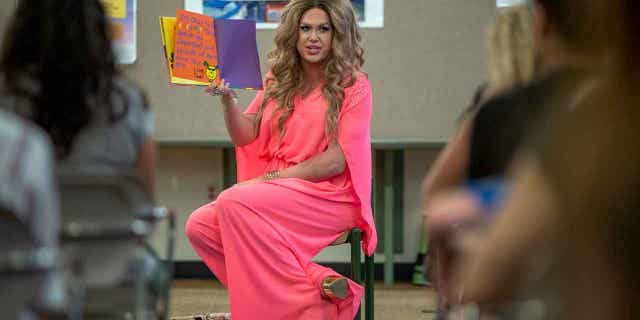 Drag queen "Pickle" reads from a book during the Drag Queen Story Hour program at the West Valley Regional Branch Library on July 26, 2019, in Los Angeles. (David McNew / Getty Images)
Penkoski made two additional posts in which he expressed his disapproval of several Pride events in Bartlesville. In one post, he criticized local Disciples Christian Church for sharing photos of children celebrating Pride Month last June.
In the other post, he aimed to disprove a statement made by an LGBTQ leader claiming during a City Council meeting that no adult-oriented entertainment, obscenity or sexually suggestive performances took place at the Pride event, which Penkoski maintained to be false.
Penkoski, who has a sizable social media following, said he posted a video of the leader's statement intercut with footage of a drag queen near children during the Pride event. The video, which showed "a drag queen grabbing his crotch and gyrating it in front of children," was pulled from both Facebook and YouTube for being obscene, he said.
Penkoski, who has children ranging from 2 years old to 20, said he "felt moved by God" to oppose drag events involving children. He said he has received multiple death threats and that his property has been vandalized during his legal battle with the LGBTQ group.
RELIGIOUS LIBERTY NONPROFIT BLASTS BILL BANNING PROTESTS NEAR DRAG SHOWS: 'DERANGED PARODY OF PUBLIC LAW'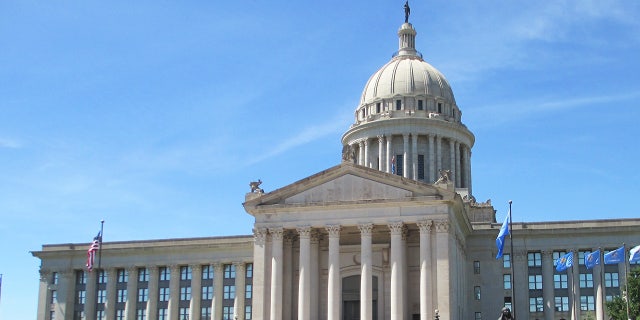 Rich Penkoski is appealing to the Supreme Court of Oklahoma regarding a restraining order that he argues is unconstitutional. (Getty Images / File)
John Whitehead, a constitutional attorney and president of the Charlottesville, Virginia-based Rutherford Institute that is representing Penkoski, told Fox News Digital that the pastor's case "is definitely about free speech." They argue that the restraining order against Penkoski is "vague and overly broad."
Whitehead said the Rutherford Institute, which represented Paula Jones in her sexual harassment claim against former President Bill Clinton, took on Penkoski's case because they believe it could set a dangerous precedent that could chill the speech of Christians or anyone else who publicly opposes LGBTQ ideology.
"I think what we're saying is that citing a Bible verse could be a crime at a certain point in the United States," the attorney said.
Both Penkoski and Whitehead told Fox News Digital that his case is likely the first of its kind.
"Other Christians have messaged me, and they said as far as we can tell, you are the first Christian in America to be threatened with jail for posting Bible verses critical of same-sex marriage or drag shows," Penkoski said.
THOUSANDS OF CHURCHES RAISE ALARM ABOUT SCOPE OF NEW CANADIAN 'CONVERSION THERAPY' BAN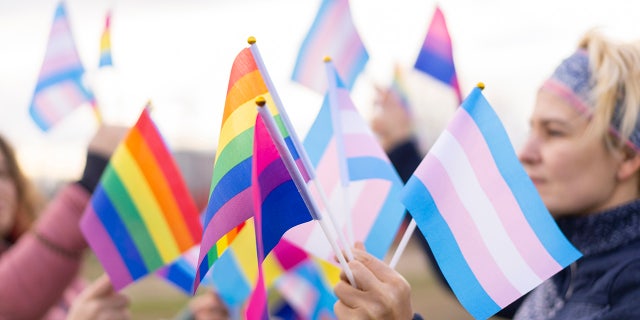 Rutherford Institute President John Whitehead warned that Penkoski's case could set a dangerous legal precedent that "would open [the] door for persecution, obviously." (iStock)
Whitehead, who founded the Rutherford Institute in 1982, said Penkoski never threatened violence against his accusers and that Penkoski's case is symptomatic of eroding freedoms in the U.S.
"The First Amendment is the sole savior of America, and what I'm seeing in America today with all the wokeness and political correctness is that people are afraid to speak," Whitehead said.
"Free speech is so important. It raises critical thinking and makes people think and maybe reconsider some of the things they're doing, so I think people like Richard Penkoski are very, very important in our society," he added.
Whitehead said that if Penkoski fails in his appeal, the First Amendment is "dead," which he believes "would open [the] door for persecution, obviously."
CLICK HERE TO GET THE FOX NEWS APP
"He quotes what Jesus Christ says, OK? If that's a crime, then we're in a bad state in this country," he added.