Kentucky Sen. Rand Paul, R., called for accountability on both the U.S. and China's parts in wreaking havoc on the world by allegedly fostering an environment for the COVID-19 virus to jump species and spread across the world.
During an exclusive "Sunday Morning Futures' interview with Fox News' Maria Bartiromo, Paul called for slashing gain-of-function research and continued his allegations that the COVID-19 virus originated in a Wuhan, China lab via research funded by U.S. officials.
"The blame equally should go not only to Chinese authorities, but to Anthony Fauci and all those who advocated for this," he said. "Look, Bill Gates has been over there recently. Bill Gates is the largest funder of trying to find these viruses in remote caves and bring them to big cities. What happened in China is they went 8 to 10 hours south of Wuhan, 2 to 300 feet deep into a cave, found viruses and took them back to a city of 15 million."
RAND PAUL WARNS DR. FAUCI WAS PART OF 'ELABORATE COVER-UP' OF COVID ORIGIN, VOWS TO GET THE TRUTH
SEN. RAND PAUL TAKES AIM AT DR. FAUCI IN NEW BOOK FOCUSED ON COVID-19 'COVER-UP'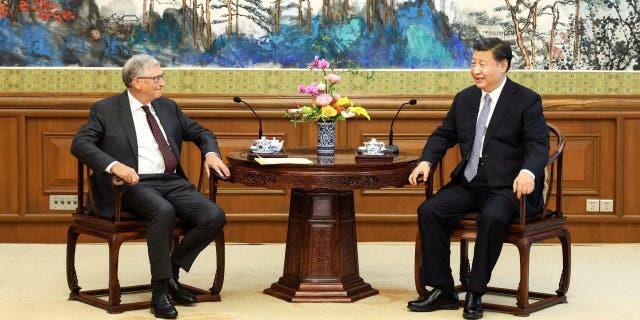 Bill Gates meets with Chinese President Xi Jinping. Sen. Rand Paul alleged Sunday that Bill Gates contributes heavily to gain-of-function research similar to that performed in a Wuhan, China lab. ((Yin Bogu/Xinhua via AP))
Circling back to Fauci, he repeated accusations that he played a role in an "elaborate cover-up" involving gain-of-function research at the Wuhan Institute of Virology allegedly funded by the National Institutes of Health.
"He knew from the very beginning not only was he funding the Wuhan research, but he was going around the regulatory apparatus to let it happen, even though the rules said it shouldn't have happened without more scrutiny," he said, adding after a moment, "This is a man, Anthony Fauci, who said in 2012 that this kind of research to create new viruses was so important that even if a pandemic should take place, that it'd be worth the knowledge. I think there's several million people, particularly a million Americans, who would question whether that was good judgment or not."
CLICK HERE TO GET THE FOX NEWS APP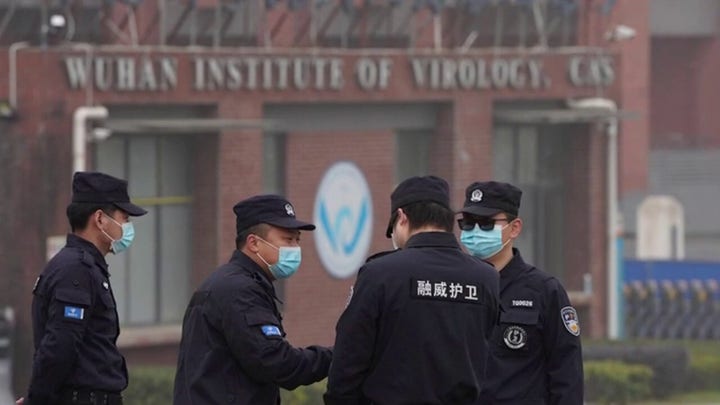 Video