He is small, but he is mighty. He is young, but wields power. He is Prince Louis and he has gone viral, once again.
The young royal, only 5, stole the stage after the Trooping the Colour ceremony on Saturday, where his grandfather King Charles saddled up for the illustrious occasion.
Prince Louis joined other members of the royal family, including his parents, The Prince and Princess of Wales, on the famous balcony at Buckingham Palace after the festivities, and garnered massive attention for his antics, albeit a regular tradition now.
The young prince was pictured defiantly outstretching his arms, showing off two little fists, much to his parents suppressed amusement.
"Prince Louis on the balcony will never not be funny," another person tweeted.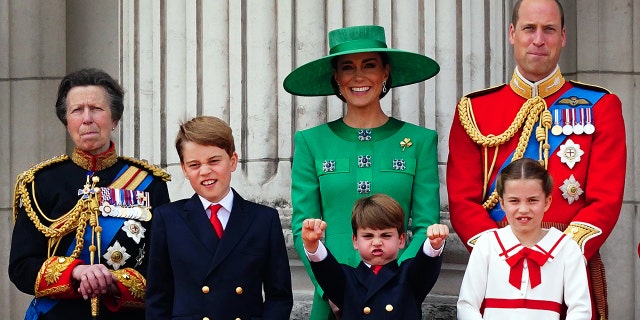 Prince William and his wife Kate Middleton could barely contain their laughter when their youngest son, Louis, displayed his fists on the balcony of Buckingham Palace. Even Prince George made a silly face, too. (Victoria Jones/PA Images)
As the family prepared to say their goodbyes to the crowd beneath them, Prince Louis embraced his inner soldier, giving the crowd a very cute salute, much to his fathers chagrin.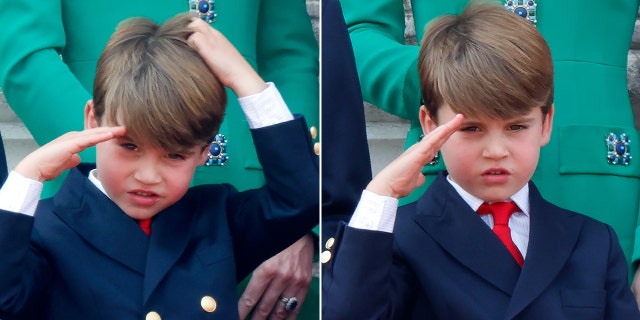 As the family went back inside the palace, little Louis gave a salute to the crowd. (Max Mumby/Indigo )
CLICK HERE TO SIGN UP FOR THE ENTERTAINMENT NEWSLETTER
In May, at King Charles' Coronation, Louis was photographed looking bored en route to the ceremony. He was also photographed on the balcony of Buckingham Palace making additional funny faces.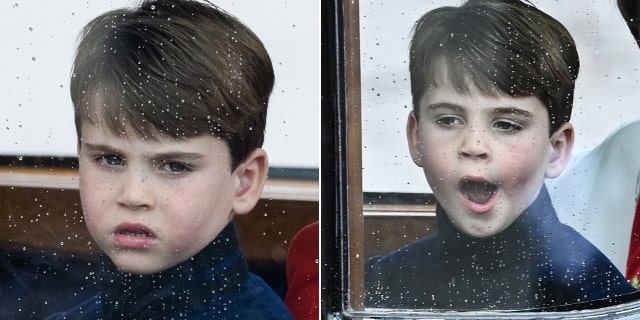 On his way to the coronation, Prince Louis was caught making amusing faces to the crowd. (Samir Hussein/OLI SCARFF)
One year ago at the late Queen's Platinum Jubilee, Prince Louis was caught looking cross with his mother, Kate Middleton, putting his hand over her mouth.
As the Princess of Wales tried to comfort her young son, the prince stuck out his tongue, much to her horror.