Whether or not Portland and its surrounding communities have a serial killer, the sheer number of missing-persons cases in the area should be a cause for concern, according to a veteran cold-case investigator.
Police in a statement last week downplayed concerns of a serial killer after the bodies of six women were discovered in and around the city in a five-month span.
Roughly half of the 140 people missing from Multnomah County in Oregon so far this year, which includes the city of Portland, are women and girls, according to the state's online database. There are currently 401 active missing-persons cases statewide.
However, Joseph Giacalone, a retired NYPD sergeant and now an adjunct professor at the John Jay College of Criminal Justice, said the sheer numbers should be considered a public safety concern even if no foul play is suspected.
"You can't have these tent cities and these open-air drug markets, which only breed this kind of behavior," he told Fox News Digital. "It doesn't need to be a nefarious reason, doesn't have to be a homicide."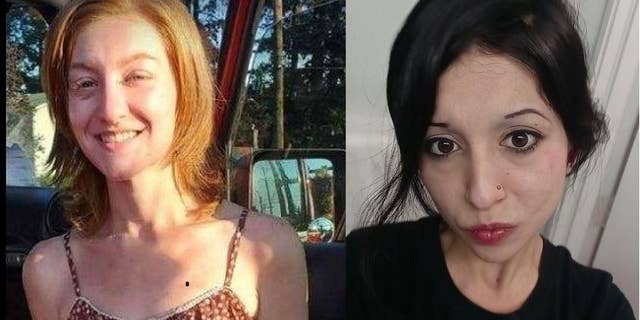 Kristin Smith, left, and Ashley Real were found dead in February and May, respectively. Portland police are investigating both cases but say they have "no reason to believe" they are connected. (Portland Police Bureau)
He said he suspects that more bodies will be found, likely due to overdoses, possibly concealed after the fact by panicked fellow users who don't want to attract scrutiny.
"If you think that these are the only six bodies in that area, I think you'd be mistaken," he said. "There needs to be a full investigation, including cadaver dogs and everything else."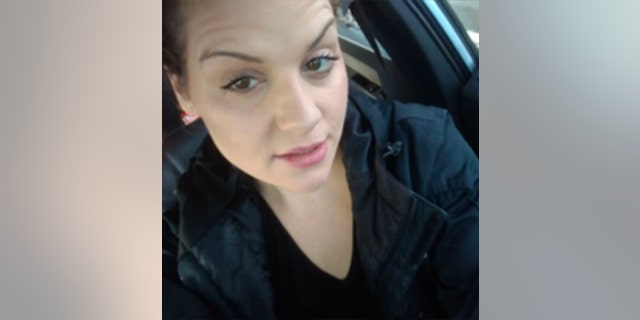 Deputies in Clark County, Washington, say they are investigating the death of Joanna Speaks as a homicide after her remains were found at an abandoned barn in Ridgefield, Washington. (Clark County Sheriff's Office)
And at least one case has been linked to homeless encampments and the open-air drug markets.
Perry, who police found dead inside a culvert at Ainsworth State Park, 35 miles east of the city, had a history of substance abuse and mental health problems, her mother, Diana Allen, told Fox News Digital.
Perry's mother believed she had been living in a tent in Vancouver, a neighboring city just to the north, but learned later that her daughter was last seen at an open-air fentanyl market in Portland – where she overdosed.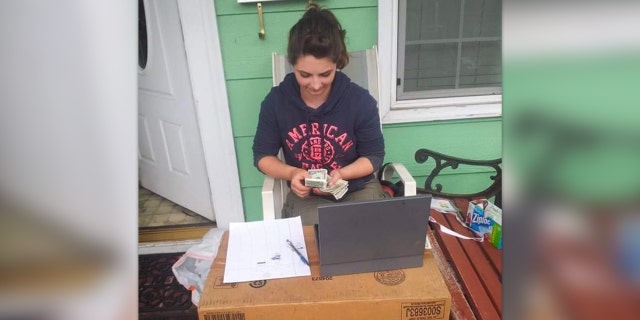 Charity Perry counts money while seated on a porch in an undated family photo. The homeless Vancouver, Washington, woman went missing in April, and police later found her remains in a culvert at a park about 35 miles east of Portland, Oregon. (Diana Allen)
Allen said she could not discuss specifics of the case due to the ongoing investigation but said she believes the evidence shows her daughter was taken to the location in the park in an attempt to conceal her remains.
AUSTIN HAS ITS FIRST KNOWN SERIAL KILLER IN 138 YEARS, BUT QUESTIONS REMAIN ON RAINEY STREET DEATHS
"It seems like a lot of work for a drug overdose," she said. "So, I'm stuck on this f—ed up ride I call the ring of fire. One side is trying to reach for everything that may have a more innocent reasoning behind it. The other sucks you down a rabbit hole that I fear I may never get out of."
"If you look at the history of serial killers, they always prey on the most vulnerable and specifically people who are drug users, homeless or prostitutes because they're transient," he said. "People aren't really looking for them after a certain period of time, and the groups that those individuals hang around with, whether it's the drug scene or the prostitution scene, are not really that friendly with the police."
A search of the National Missing and Unidentified Persons System database revealed at least four other Jane Does were found in the region in 2022: a woman in Lowell, Oregon, in May; another in Salem, Oregon, in November; and two more women in Woodland, Washington, in March and April. One of them had been struck by a train. Two were found on the side of rural roads and the fourth was found floating in the Columbia River.
CLICK HERE TO GET THE FOX NEWS APP