Meghan Markle's marriage to Prince Harry has earned her new royal status.
Now, after stepping down as a senior royal, she has surrounded herself with some of Hollywood's most elite power players to position her for success, both within her charitable world and also her continuing career in the entertainment industry.
"Since Meghan Markle's move to California, we've seen an uptick in her high-power celebrity friend base. Like any person that moves to a new area, you tend to make friends with people in close proximity to you, such as neighbors or through mutual friends," networking and branding expert Kathy Fielder told Fox News Digital. "With Meghan Markle's status, although no longer a part of the royal family, she is sure to attract people of equal status within her community."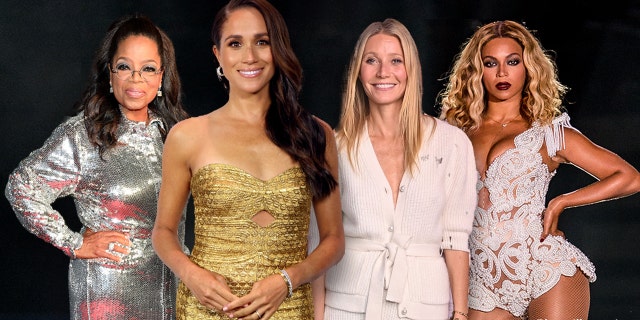 Meghan Markle has gained some A-list friends since marrying Prince Harry in 2018. (Getty Images)
The Duchess of Sussex and her royal husband were recently spotted stepping out for sushi near their home in the affluent area of Montecito, California. They reportedly met up with two other famous couples for their date night: Gwyneth Paltrow and her husband, Brad Fulchuk, and Cameron Diaz and her husband, Benji Madden.
"For all that seems upside down about 2023, an old axiom still rings true: Your network is your net worth," PR expert and Achilles founder Doug Eldridge told Fox News Digital. "In other words, the company you keep – and especially your inner circle – can either lift you up or drag you down.
"When it comes to Markle, it's hard to determine who's really in her circle or on her side. She's fallen out with her own family and has seemingly become persona non grata with the royal family," the PR expert added. "Instead of paparazzi chases … star-spotting and generally spreading herself too thin, Markle might be better served by narrowing her focus and doubling down on only two groups: her husband and home life, and her business management team at WME."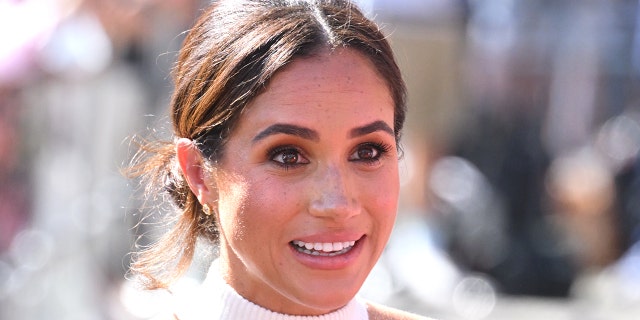 Meghan Markle slammed reports that she had leaked a letter she wrote to King Charles III to express her concern over racist remarks made at the expense of her son, Prince Archie. (Karwai Tang/WireImage)
Criticism is a "prevalent part" of celebrity culture, according to Fielder. And while these celebrity friends could help pump up Markle's image as a power player, it could be risky for the stars.
"The saying 'If you can't take the heat, stay out of the kitchen' is right on the money when it comes to potential friendships with Meghan Markle."
PRINCE HARRY, MEGHAN MARKLE IN NYC: TIMELINE OF ALLEGED 'NEAR-CATASTROPHIC' INCIDENT
Here's a look at Markle's new inner circle as she establishes her brand in Southern California.
DeGeneres was also a neighbor of the royal couple in Montecito at one point.
The trio is seemingly still close as Prince Harry and Markle attended DeGeneres and Portia de Rossi's surprise vow renewal in February. Gwyneth Paltrow, Jennifer Aniston, Carol Burnett, Courteney Cox, Melissa Etheridge, Katy Perry and Orlando Bloom also attended the event while Kris Jenner officiated, according to People magazine.
Tyler Perry
Tyler Perry and Markle had never met when the filmmaker sent the actress a letter to express his sympathy over the estrangement between Markle and her father.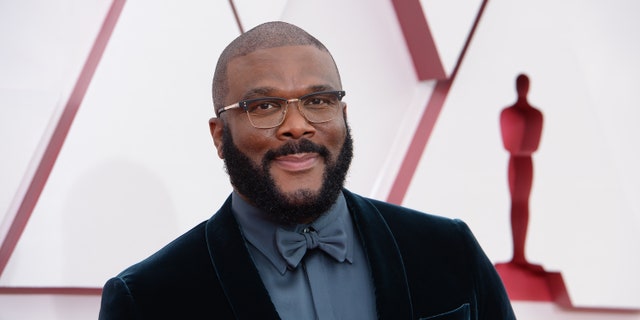 Meghan Markle and Prince Harry lived in Tyler Perry's Beverly Hills home for weeks when they first moved to the United States. (Getty Images)
Markle confided in Perry about the hardships she said she was experiencing within the royal family and from the media.
"I was just crying and crying," she recalled. "Sometimes it's easier to open up to someone who knows nothing at all, and that was that moment with me and Tyler."
Without ever meeting in person, Perry offered his home in Beverly Hills to the royal couple after Markle and Harry chose to leave their jobs as working royals. "We were there for six weeks, and no one knew," Harry recalled in the docuseries.
Perry has remained close friends with the couple and eventually became the godfather of their daughter, Lilibet.
Following her U.S. Open finals loss in 2018, Williams said she and the Duchess of Sussex "are relying on each other a lot" when it comes to dealing with daily media scrutiny.
"We were actually just texting each other this morning," she said. "We have known each other for a long time, but we really are relying on each other a lot recently."
After winning Wimbledon, Williams praised Markle: "I didn't know there was negative media out there, anytime I see her name attached to anything, I don't read it," Williams said. "She couldn't be a better friend to me. Low moments, high moments, she's always there, and that's all I want to be to her."
Meghan Markle meets Beyoncé for the first time at a movie premiere. (Niklas Halle'n-WPA Pool/Getty Images)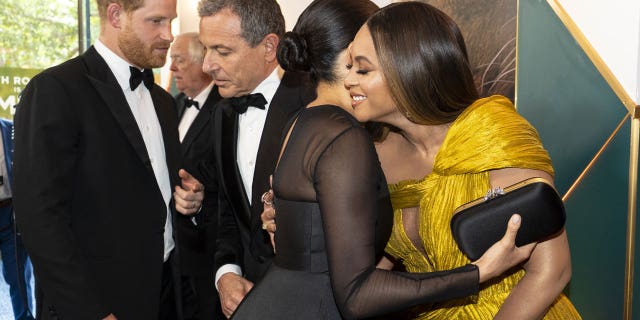 Meghan Markle and Beyoncé embrace at the 2019 "The Lion King" premiere in London. (Niklas Halle'n-WPA Pool/Getty Images)
After Markle and Harry's interview with Oprah aired, Beyoncé shared her support for the Duchess of Sussex.
"Thank you Meghan for your courage and leadership," the musician wrote on her website. "We are all strengthened and inspired by you."
Gwyneth Paltrow
Gwyneth Paltrow and Markle haven't had any apparent connection until their reported sushi date on May 12.
"Meghan, Prince Harry, Gwyneth Paltrow, Brad Falchuk, Cameron Diaz and Benji Madden all enjoyed dinner at Sushi by Scratch Restaurants: Montecito," a source told "Entertainment Tonight."
The ladies do have a shared interest though: lifestyle websites. Paltrow runs her Goop empire while Markle previously had her blog "The Tig."
Markle shut down "The Tig" months after she began dating Prince Harry in 2017. The now-defunct site was reportedly "inspired by Gwyneth Paltrow," Kinsey Schofield, host of the "To Di For Daily" podcast, told Fox News Digital in February.
The site – aimed to share Markle's personal reflections as well as her passions for food and travel – was created in 2014.
CLICK HERE TO GET THE FOX NEWS APP