Is Meghan Markle gearing up for a Hollywood comeback? Some experts seem to think so.
On April 27, the Duchess of Sussex became a crown jewel for WME and signed up for representation with the legendary agency, Variety reported. According to the outlet, numerous agency rivals attempted to land the former American actress since she and her husband Prince Harry moved to California in 2020.
According to reports, Markle will make millions from the deal, which has been in the works for months. Page Six reported that the Duke and Duchess of Sussex have been spotted more frequently in Hollywood.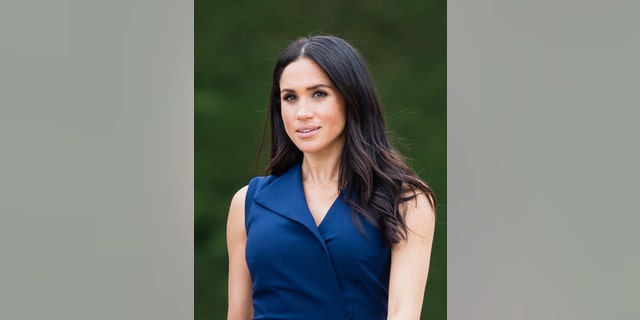 WME, a powerhouse agency team will work with Meghan Markle on content creation. (Samir Hussein/WireImage)
Christopher Andersen, author of "The King," told Fox News Digital he suspects the mother of two will poise herself to be a power player in Tinseltown as her empire beyond palace doors strikes back.
"If Meghan doesn't end up hosting a daytime syndicated talk show, I'll be surprised," said Andersen. "She certainly seems well-suited to that role in particular, and I can easily see her pursuing a career path similar to Oprah's in the media: a show, a magazine, producing, directing — the works. She still has a sizeable chunk of the viewing public in her corner."
"Once all the controversy surrounding the Sussexes' ongoing feud with the rest of the royal family dies down, assuming it ever does, I could easily see her launching a successful talk show," he shared. "Meghan has always had her fingers in a lot of pies, and she has a knack for getting what she wants. Millions of girls dream of becoming a princess, but she made it happen — and against all odds to boot! Becoming the next Oprah — a powerful and influential media mogul — does not feel far-fetched at all."
MEGHAN MARKLE'S ESTRANGED FAMILY SPEAKS OUT: 5 BIGGEST BOMBSHELLS FROM THEIR TELL-ALL INTERVIEW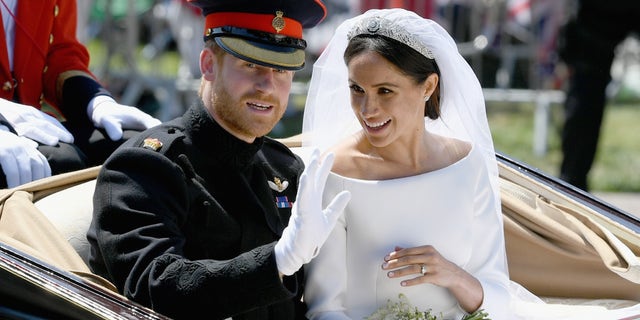 Meghan Markle, an American actress from California, became the Duchess of Sussex when she married Britain's Prince Harry in 2018. (Jeff J Mitchell)
WME is led by CEO Ari Emanuel, who has a reputation for his aggressive dealmaking skills, making him "one of Hollywood's most powerful figures," Page Six reported. He inspired the character Ari Gold in HBO's "Entourage."
According to the outlet, WMC will assume representation of Archewell, the content creation label for the Duke and Duchess of Sussex. While film and television production, brand partnerships and "overall business-building" will be explored by the 41-year-old and her team, "acting will not be an area of focus."
Markle starred in the legal drama "Suits" from 2011 to 2018, the same year she married the British prince, 38. Andersen said he personally isn't ruling out the possibility that the right role could change Markle's mind. History, he pointed out, tends to repeat itself.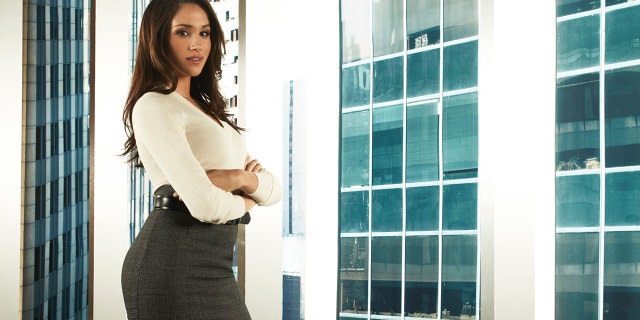 Meghan Markle played Rachel Zane in the USA series 'Suits'. (Frank Ockenfels/USA/NBCU Photo Bank/NBCUniversal via Getty Images)
"Will she ever return to acting? Why not?" he said, "I think it's interesting that Princess Grace of Monaco, who achieved stardom as Grace Kelly, was planning a return to acting just before she died in a car crash in 1982. And of course, Oprah still acts occasionally. I'm sure the dream of winning an Oscar – either in front of the camera or behind it – has never been that far from Meghan's mind."
Doug Eldridge, an agent and celebrity marketing expert, told Fox News Digital that the Duke and Duchess of Sussex's tell-alls helped create an audience for them. The couple detailed their struggles with royal life in a six-part Netflix docuseries a month before Harry's memoir "Spare" was published.
"Two months ago, I said the entire purpose of Markle's 'victim marketing' campaign — as it relates to her husband, the royal family, and her own estranged family — was to build an audience, cultivate sympathy through the tactical perception of victimhood, then leverage that audience toward a delineated call to action, such as a book, podcast, etc.," he claimed.
CLICK HERE TO SIGN UP FOR THE ENTERTAINMENT NEWSLETTER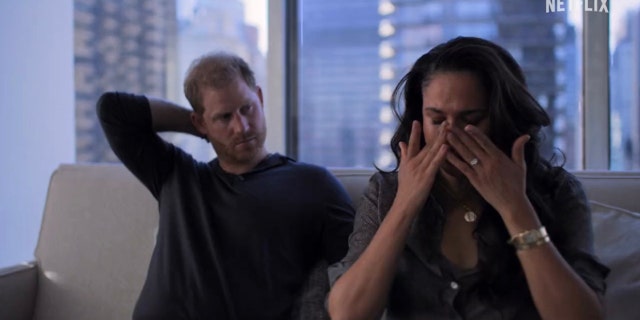 Meghan Markle is seen here crying while Prince Harry looks on in a scene from their Netflix docuseries 'Harry & Meghan'. (Netflix)
"Her lamentations were not a cry for help," Eldridge further alleged. "They were a rallying cry to would-be fans-turned customers for the marketing rocket she was trying to fuel up on the launch pad. I don't say that with animus or subjective opinion; I say that apolitically and objectively. As someone who has built individual brands across a variety of sectors, Markle took a formulaic approach. Sadly, the victim aspect — which I've never admired or employed — has become far more popular, especially among emerging female brands."
The outlet noted that the duchess' advocacy for women, mothers and girls will "remain a thread in her professional work." She previously told Variety for a cover story that she was already exploring ideas for original content.
"So much of how my husband and I see things is through our love story. I think that's what people around the world connected to, especially with our wedding," Markle previously explained. "People love love. I'm not excluded in that sentiment. For scripted, we want to think about how we can evolve from that same space and do something fun. It doesn't always have to be so serious. Like a good rom-com. Don't we miss them? I miss them so much."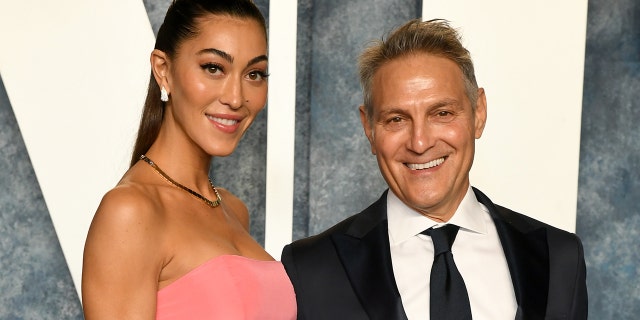 Sarah Staudinger and her husband Ari Emanuel attend the 2023 Vanity Fair Oscar Party on March 12, 2023, in Beverly Hills, California. (Jon Kopaloff/Getty Images for Vanity Fair)
Page Six revealed that Markle's inner circle will include Jill Smoller, who is Serena Williams' agent, as well as Brad Slater, who reps Dwayne "The Rock" Johnson.
British royals expert Hilary Fordwich told Fox News Digital that Markle has her work cut out for her. Unless her latest project has anything to do with the royal family, Hollywood executives may not instantly come calling.
"What does sell? Anything royal," she claimed. "So what we can bank on is that connection being leveraged in some manner."
MEGHAN MARKLE COULD BE RELAUNCHING PERSONAL WEBSITE; EXPERT CLAIMS: SHE'S 'TRYING TO RECLAIM HER IDENTITY'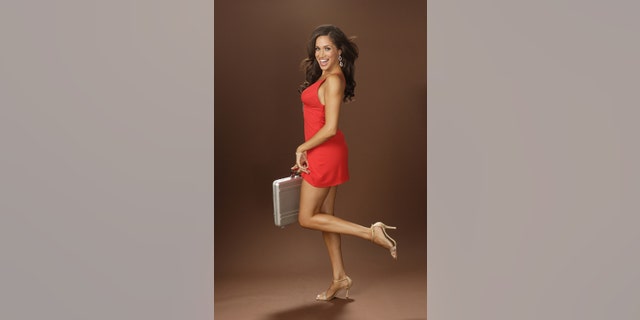 Meghan Markle was a 'briefcase girl' in the game show 'Deal or No Deal' before finding fame. (Paul Drinkwater/NBC/NBCU Photo Bank via Getty Images)
Eldridge pointed out that the duchess will need to make her mark to win a new audience over, especially after making her royal exit in 2020 with Harry.
"WME could solve that by placing her in a series of critically and commercially acclaimed features, albeit in a supporting role, and then step back and point to her theatrical abilities and financial appeal," he explained.
"Conversely, if the idea is to build upon the 'royals wreckage' that will be somewhat limited," Eldridge shared. "Markle can certainly go deeper, but she likely cannot go wider. Markle is a polarizing character among royal watchers — with a seeming 50/50 split in terms of love her or hate her — so the chance of broadening her appeal within that market demographic is unlikely, at least in the short-term."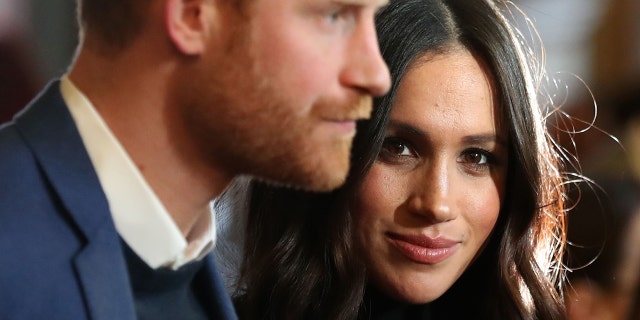 The Duke and Duchess of Sussex stepped back as senior royals in 2020. (Andrew Milligan – WPA Pool/Getty Images)
"However, just because she can't go wider doesn't mean she can't go deeper," Eldridge continued, adding that the duchess will need to "strengthen her foundational following."
"It certainly comes with a price, but that's what a shop like WME can test through focus groups and end-to-end ownership and their affinity for packaging talent at every step of the project," he added.
So far, the Duke and Duchess of Sussex have produced two Netflix documentaries, including "Harry & Meghan." The series has the most streamed documentary premiere in Netflix's history, with 81.5 million minutes watched in its first week alone.
MEGHAN MARKLE MAKES FIRST APPEARANCE SINCE REVEALING SHE WON'T ATTEND KING CHARLES' CORONATION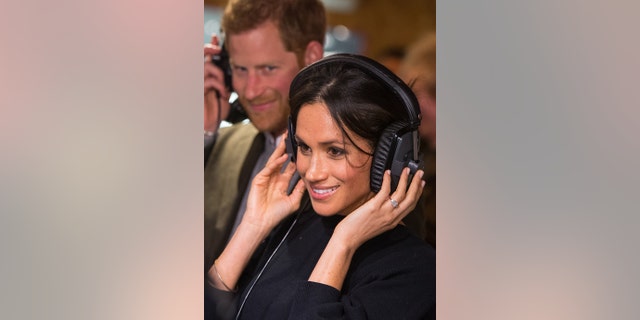 According to reports, Meghan Markle is expected to release Season 2 of her Spotify podcast 'Archetypes'. (Dominic Lipinski – WPA Pool/Getty Images)
Markle also has her Spotify podcast "Archetypes," which has yet to announce whether a new season is in the works. A spokesperson for Spotify didn't immediately respond to Fox News Digital's request for comment. According to Page Six, it is believed that Markle will kick off Season 2.
There were even whispers that Markle was reportedly considering relaunching her lifestyle blog The Tig, which shut down months after she started dating Harry.
"A successful lifestyle and digital brand would put Meghan in the same categories as Gwyneth Paltrow, Jessica Alba or even Kim Kardashian," Kinsey Schofield, host of the "To Di For Daily" podcast, previously told Fox News Digital. "The idea would be to brand everything around a property that existed before Meghan marrying into the royal family to give the appearance that Meghan has success on her own. The reality is, Meghan will be given incredible opportunities because of her proximity to the royal family."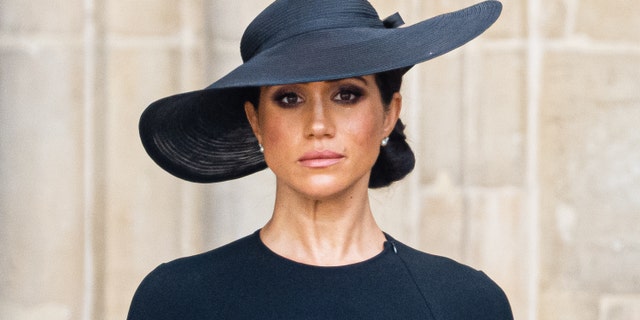 Meghan Markle won't be attending King Charles III's coronation. She will stay behind in California with her son Prince Archie and daughter Princess Lilibet. The Duke and Duchess of Sussex reside in the wealthy, coastal city of Montecito. (Samir Hussein)
Variety noted that Markle is "a global icon," who was named one of TIME magazine's most influential people.
Markle's father-in-law, King Charles III, will be crowned on May 6 at London's Westminster Abbey. While Harry will make a quick visit, Markle will stay behind in California with the couple's two children.
Harry and Markle, who is biracial, have alleged she faced racist attitudes from both the palace and the U.K. press. The treatment contributed to their decision to leave the country and move to North America.
The Associated Press contributed to this report.