Belgian authorities have decided to move the key suspect at the heart of the corruption scandal rocking the European Union's assembly from jail and place her under house arrest, the federal prosecutor's office said Wednesday.
EU LAWMAKER AT HEART OF ALLEGED QATAR BRIBERY CASE TO REMAIN IN CUSTODY
Spokesman Antoon Schotsaert told the Associated Press that former parliament vice president Eva Kaili would remain under electronic surveillance while the investigation into the money-for-political favors case continued. Even though the decision was taken Wednesday, it was still unclear exactly when she would be allowed to leave prison.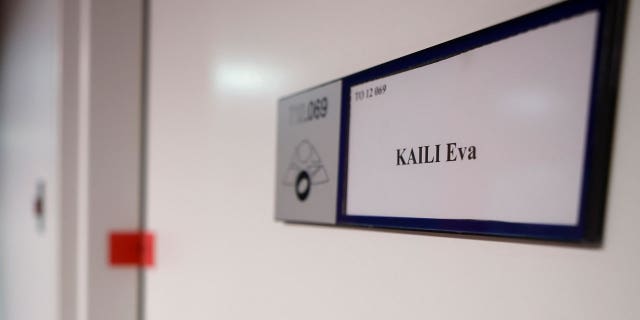 Embattled former European Parliament Vice President Eva Kaili has been placed under house arrest. (AP Photo/Jean-Francois Badias, File)
The Greek lawmaker was removed as vice president after she was taken into custody late last year on charges of corruption, money laundering and membership in a criminal organization. She denies wrongdoing, her lawyers said.
POLICE RAID EUROPEAN PARLIAMENT AS INVESTIGATORS PROBE QATAR BRIBERY ALLEGATIONS
Belgian prosecutors suspect that Kaili was among several people that were allegedly paid by Qatar and Morocco to influence decision-making at the assembly. Both countries deny the allegations.
CLICK HERE TO GET THE FOX NEWS APP
The scandal came to public attention on Dec. 9 after police launched more than 20 raids, mostly in Belgium but also in Italy. Hundreds of thousands of euros were found at a home and in a suitcase at a hotel in Brussels.