Johnny Depp has another defender in his first wife, Lori Allison.
Allison, who was married to Depp from 1983 to 1985, appeared on the "Popcorned Planet" podcast and defended her ex and revealed her intense dislike for Amber Heard, Depp's wife from 2015 to 2017.
"I had met her before. I mean, I had been to parties at his house, and she seemed really nice. And she was gorgeous, and what's not to love?" she said.
"But as the time went by, and I would hear things about her, she who shall not be named — he didn't seem too happy all the time. I didn't see him a lot, so I can't really say."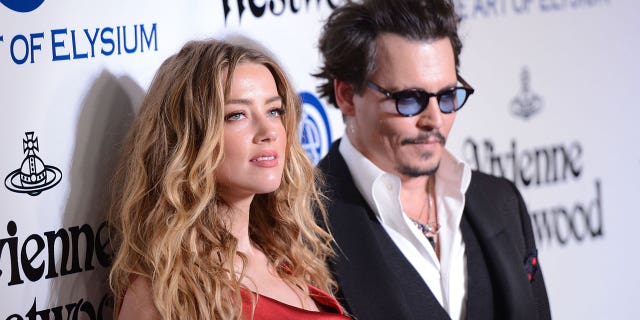 After divorcing in 2017, Amber Heard and Johnny Depp accused each other of domestic abuse. (Getty Images)
JOHNNY DEPP VS. AMBER HEARD: A LOOK BACK AT THE BOMBSHELL TRIAL'S TOP FIVE MOMENTS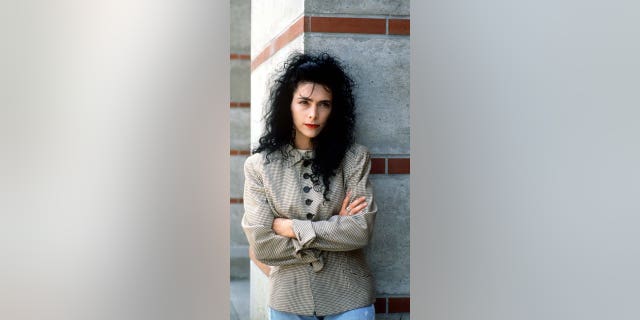 Lori Allison defended her ex and revealed her intense dislike for Amber Heard on the "Popcorned Planet" podcast. (Shutterstock)
The makeup artist went on to share her thoughts on watching last year's defamation trial. Depp had sued Heard for defamation after she wrote an op-ed implying he was abusive during their brief marriage.
"I just — the things that affected me more were the things he said in court. I probably broke down several times because I felt really bad for him," Allison said. "You know, he's very private, which is why I don't do interviews. He's very private. And I think for him to come out so wholeheartedly was what he really needed to do. And I thought it was either going to be an epic train wreck or it was going to go really well."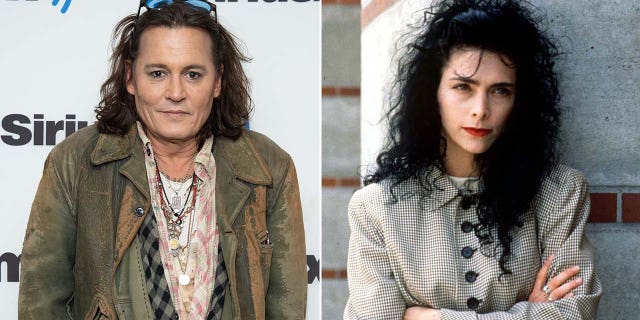 Depp and Allison were married from 1983 to 1985. (Noam Galai via Getty Images/Shutterstock)
The jury found in favor of Depp, awarding him $10.35 million at the time. Heard later settled the suit, agreeing to pay him $1 million.
Fox News Digital has reached out to both Depp and Heard's representatives for comment on Allison's interview.
Allison also indicated she kept in touch with Isaac Baruch, a friend of Depp's who testified on his behalf during the trial, saying, "I would call Isaac sometimes and go, 'What's happening? Is he OK?'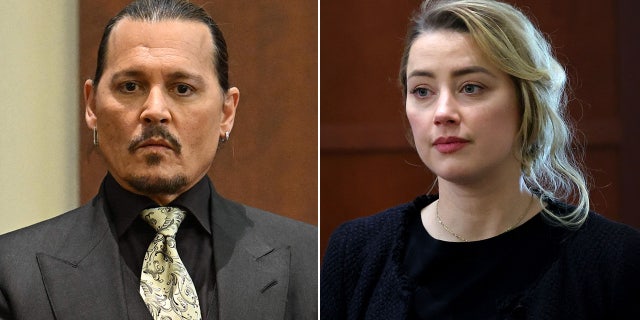 A jury found in favor of Depp in his defamation suit for $10.35 million, and Heard later settled, agreeing to pay the actor $1 million. (Getty Images)
"And he said, 'Don't worry. We're going to win this,' and I would literally hang up the phone and walk around crying because I was terrified for him.
"I'm no angel, I've done my share of s—ty things to people, but what she did was absolutely horrific. And if there were things that I could do to her that were legal, I would do them. I would.
"I think it would've killed him — well, maybe not — but it just broke my heart that somebody could do that to him."
AMBER HEARD REVEALS POST-TRIAL PLANS AFTER JOHNNY DEPP DEFAMATION CASE, WHAT SHE'LL TELL HER DAUGHTER
Allison, who was referred to on the podcast as Lori Depp, said she "was so relieved I think I cried" about the verdict in Depp's favor, and she still has kind words for her ex.
"He's really generous. He has the biggest heart of someone I've ever met. I love him to pieces, and I get all goofy eyed when I think about him and his future, our past," she said.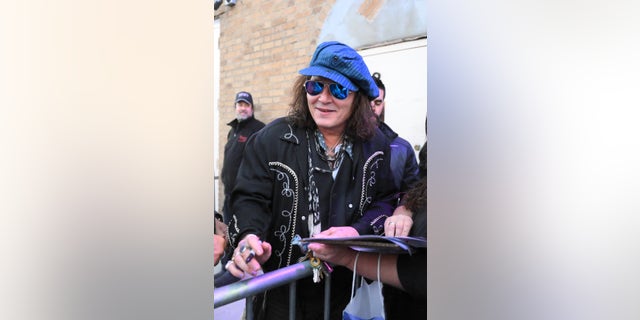 Depp meets with his fans before picking up a guitar to play with Jeff Beck in 2022. (Elder Ordonez/SplashNews.com)
CLICK HERE TO SIGN UP FOR THE ENTERTAINMENT NEWSLETTER
"I want nothing but the best for him, and I hope he feels the same about me," she added, joking that people have told her she's the "best ex-wife" a person could ask for.
"Can I say bad things about him? I can say bad things about everybody, but there's no reason to. He makes normal mistakes like other people do.
"But, again, he's generous, kind… and I can't wait to be in a room with him again because I love to give him hugs."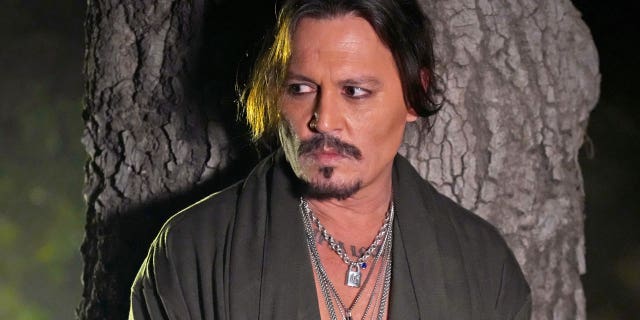 Depp's ex-wife Allison said if there were things she could do to Amber Heard "that were legal, I would do them." (Kevin Mazur/Getty Images for Rihanna's Savage X Fenty Show Vol. 4 presented by Prime Video)
Depp is living in the English countryside in Somerset, according to People.
CLICK HERE TO GET THE FOX NEWS APP
The outlet reported that he gave an interview to local magazine Somerset Life detailing his more private life.
"In truth, I'm quite a shy person," Depp told the outlet. "That's one of the great things about Britain, and especially Somerset. I can just be me — and that's nice."