Jana Kramer puts her heart and soul into everything she does, but there are two beliefs she holds to be true: the power of love and that she's a great mother.
"It's hard, but it's the best work you'll ever do," Kramer exclusively told Fox News Digital of being a mom to her two kids with ex-husband Mike Caussin.
"I always say I'm an OK singer, I'm an OK actress, but I'm a great mom."
Following a tumultuous 2021 where she filed for divorce from Caussin after years of his infidelities, Kramer is "finally feeling respected" in her new relationship with former soccer pro, Allan Russell.
JANA KRAMER SHARES THAT HER 4-YEAR OLD SON IS HOME FROM HOSPITAL AFTER UNDERGOING SURGERY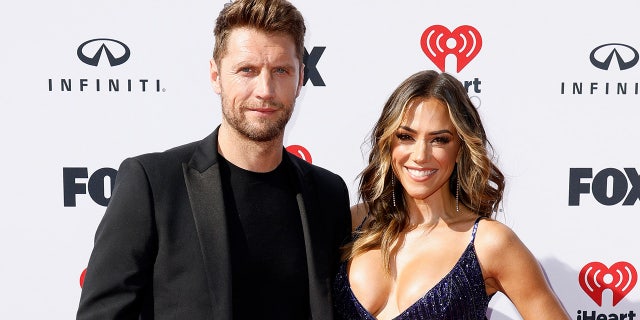 Jana Kramer is enjoying every minute of her new relationship with Allan Russell. (Frazer Harrison)
"He's fantastic. I mean, he's a he's a really, really great guy," Kramer said. "I think what's different in this relationship is there's just so much respect, and I've never been so respected in a relationship, and with that, comes so much love."
She added, "It's been really beautiful. I did a lot of work last year on top of everything I've done for years before, but really just loving myself and finding my self-worth."
Thanks to her new partner, the "One Tree Hill" actress realized she is actually deserving of a loving relationship.
"I just didn't believe it or think that I deserved it, so now that I know that I do – that's been the biggest shift," she said. "It makes me just want to go to all the girls and be like, 'You don't deserve what's happening to you right now. You deserve better!'
JANA KRAMER REVEALS SHE'S FOUND 'LOVE' AFTER EX-HUSBAND CHEATED WITH MULTIPLE WOMEN
"All the times that my friends tried to, like, just shake me down. Now I want to do that to all those other girls – 'You deserve better.' I see the other side of it now, and it's like, night and day."
Kramer added, "It all comes down to what you believe, because I did not believe that for a long time."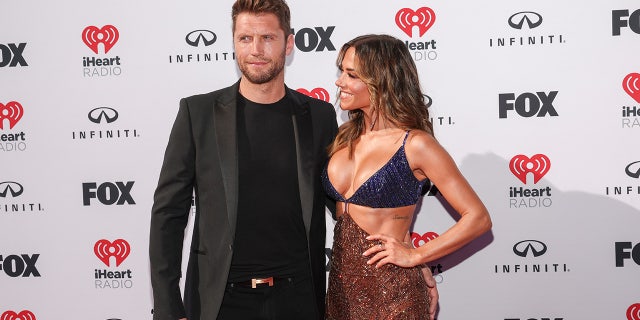 Jana Kramer and Allan Russell made their red carpet debut at the iHeartRadio Awards in March. (Christopher Polk)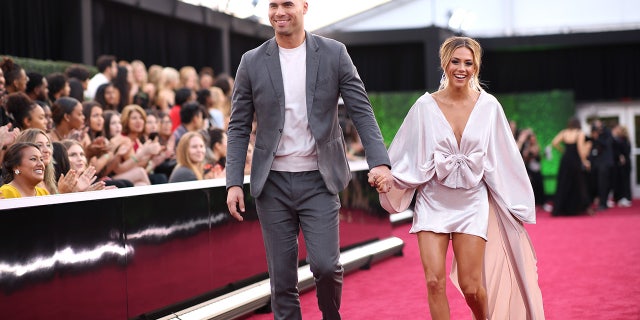 Jana Kramer filed for divorce from ex-husband Mike Caussin in 2021 after years of alleged infidelities. (Christopher Polk)
She co-wrote her 2020 best-selling book, "The Good Fight: Wanting to Leave, Choosing to Stay, and the Powerful Practice for Loving Faithfully," with her ex-husband Mike Caussin.
Kramer's emotions around achieving a bestseller were "tough."
Caussin and Kramer's relationship was rocky from the start with infidelity allegations leveraged against the former NFL player only weeks into their romance.
JANA KRAMER SAYS EX, WHO ALLEGEDLY CHEATED WITH MORE THAN 13 WOMEN, WOULD HAVE BEEN UNFAITHFUL 'FOREVER'
Four months after they began dating, he proposed on her birthday in December 2014, and they married five months later.
She gave birth to their first daughter in January 2016, and by August, Kramer and Caussin separated while he attended an in-patient treatment center for sex addiction. It wasn't for another year before they reconciled and renewed their wedding vows.
They discussed his struggle with infidelity on her podcast and remained honest with fans about his ongoing recovery efforts. On April 20, 2021, Kramer filed for divorce citing "inappropriate marital conduct" and "adultery."
At one point, Kramer estimated Caussin allegedly cheated on her with more than 13 women throughout their six-year marriage.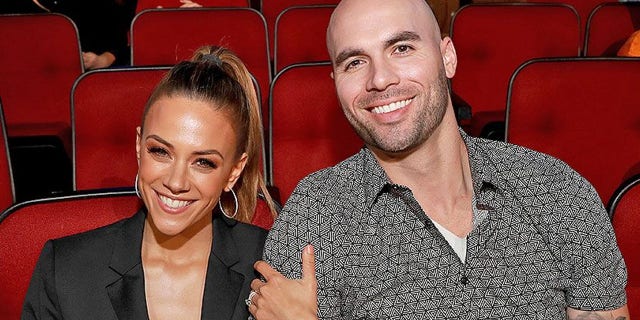 Former Washington Redskins tight end Mike Caussin, right, was once treated for sex addiction. (Rich Fury)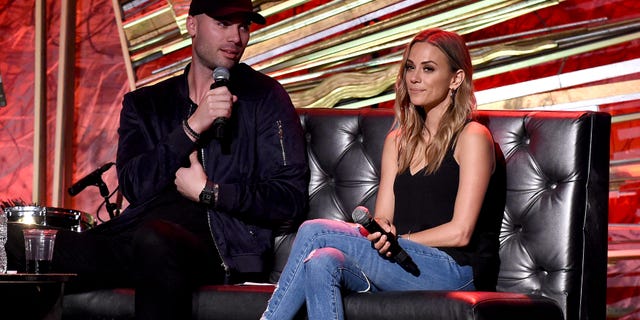 Mike Caussin and Jana Kramer discussed their marital problems on her podcast. (Jamie McCarthy)
"I feel like I failed because our marriage failed," Kramer said of the book they co-authored one year before divorcing.
"But at the same time, I still believe in the things that we wrote in there, just two people have to be willing to do the same work in it."
On a recent episode of her podcast, she admitted to thinking Caussin would have cheated on her "forever" if they had stayed married.
She does not believe that people who are unfaithful will always cheat on their partners, and thought Caussin would be capable of staying committed in future relationships.
"For me, it's situational, but also, like, I don't ever want to go back to that feeling," Kramer said. "I'd rather just be like, 'This is not working out for me.'"
Acting has provided a form of "therapy" for Kramer, who has starred on "Friday Night Lights," "Entourage," "Dancing with the Stars" and "The Holiday Fix Up."
CLICK HERE TO SIGN UP FOR THE ENTERTAINMENT NEWSLETTER
Kramer also recently collaborated with female-founded LULUSIMONSTUDIO for a limited-edition Mother's Day collection featuring witty slogans such as "Mom of the Year" and "Bad– Mama" emblazoned across sweatshirts.
"I'm a great mom, but yet I still fall short so many times," she said. "Sometimes, I lose my temper and I have to then reason and then apologize and say sorry. But we're still mom of the year. We still are all doing the very best we can. They're very lucky to have us, and we're lucky to have them."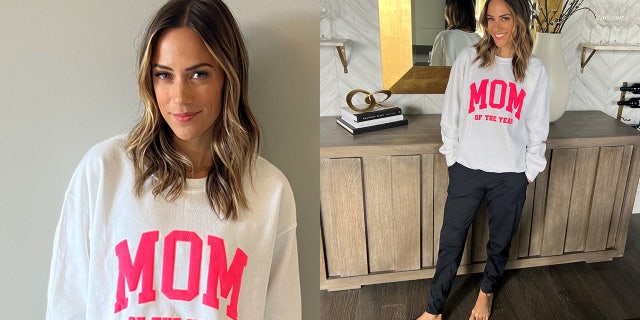 The "Whine Down" podcast host knows she is the "Mom of the Year" to her two kids, Jolie and Jace. (Jana Kramer)
When it comes to going all-out glam for one of many red carpet appearances, Kramer knows it's a small part of her job, but she'd rather be cozy with her daughter Jolie, 7, and son Jace, 4.
"I want to be home. I've done the awards show thing," she said. "I'm just a Michigan girlie to my core. I like to be cozy, I like to be comfy, I like to be around family. I like to be outside. I like to be in my comfort."
She was reminded how her therapist pointed out that it's OK for her to appreciate being in a "season of just having fun."
"I always feel like – even just from being a single mom and with working and financially supporting the kids – I have so much pressure and stress on my shoulders," Kramer said. "At the end of the day, we could be gone tomorrow. So enjoy today, and don't put all that stress and the worry and stuff – that's someone else trying to come into your world.
"Be thankful and enjoy the moment."
Kramer had no idea her "say yes" mentality would lead to her successful Whine Down with Jana Kramer podcast where she dishes on everything from life and love to motherhood and beyond.
"I didn't know I would be doing a podcast or writing books or doing any of those things," she said. "There's so many different avenues, and it's like, I don't want to be stuck in one thing."