A man with a history of mental illness died after 20 days locked away, naked, in a windowless, isolation cell at a southern Indiana jail, where he lost nearly 45 pounds and didn't receive necessary care, a federal lawsuit alleges.
The lawsuit was filed Wednesday by the estate of Joshua McLemore, who died in August 2021 of multiple organ failure after being incarcerated at the Jackson County Jail in Brownstown, about 70 miles south of Indianapolis.
In July 2021, the 29-year-old Seymour, Indiana, man was taken to a hospital after a building maintenance worker found McLemore at his apartment, lying on the floor, naked and confused. Police arrested him at the hospital for pulling a nurse's hair while in a state of psychosis, and he was charged with battery, according to court records.
OHIO GOV. MIKE DEWINE ANNOUNCES NEARLY $3 MILLION IN MENTAL HEALTH AID FOR THOSE IMPACTED BY TRAUMATIC EVENTS
McLemore was placed in the jail's isolation cell, where four guards pinned him against a wall and forced him to his knees, with his face wedged into the corner of a concrete wall, according to video surveillance, The Indianapolis Star reported.
The lawsuit alleges that McLemore's constitutional rights were violated while he was in isolation at the jail, a period during which he barely slept. Instead, he spent hours staring into space, screaming, laughing, talking, gesticulating, sitting up and lying down, often covered in his own waste, it alleges.
No mental health professional or physician checked on McLemore, even as jail officials witnessed clear signs of mental illness, the suit alleges.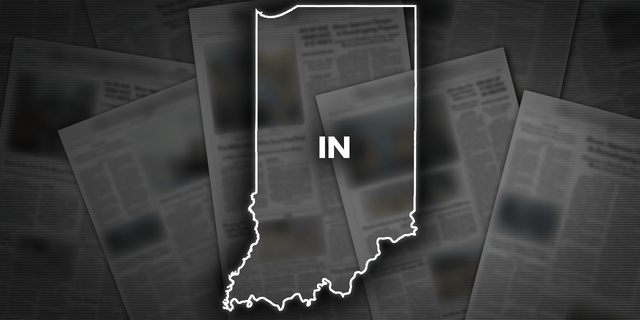 Joshua McLemore, 29-year-old man with a history of mental illness, died of organ failure after he was locked away for 20 days in isolation at a southern Indiana jail. 
McLemore ate and drank little of what the jail staff slipped through a slot in his cell door, the suit states, and he instead threw the meals on the floor and sometimes nibbled on the Styrofoam boxes packaging the food.
He weighed 197.8 pounds when he arrived at the Jackson County Jail on July 20, 2021, but when he left the jail in an ambulance on Aug. 8, 2021, he weighed just 153 pounds, after losing nearly 45 pounds in less than three weeks in the jail, according to the suit.
He died of multiple organ failure two days later.
McLemore, who had a history of schizophrenia and substance abuse, was raised in Long Beach, Mississippi, and moved to Indiana in late 2020. He deteriorated in clear view of jail officials and security cameras but jailers showed neglect and "deliberate indifference" to his wellbeing, keeping him in solitary confinement for 24 hours a day, seven days a week, the suit alleges.
INDIANA COPS CHARGED IN DEATH OF SUSPECT WHO WAS TASED, RESTRAINED NAKED ON GROUND
"Nobody deserves to be treated like that," said Seattle attorney Hank Balson, who represents McLemore's estate. "Nobody deserves to be ignored when they're suffering in that kind of condition."
Jackson County Prosecutor Jeff Chalfant determined last summer, nearly a year after McLemore died, that the actions by jail officials did not rise to the level of a crime. But the prosecutor also found that McLemore "most likely died due to a prolonged lack of attention" from the jail staff.
The suit names as defendants Jackson County Sheriff Rick Meyer, other jail supervisors and medical staff, and Advanced Correctional Healthcare, Inc., a Tennessee-based private contractor that provides healthcare services to the Jackson County Jail and about 370 other correctional facilities in 21 states.
A message seeking comment on the lawsuit from the sheriff's office was left Thursday by The Associated Press.
CLICK HERE TO GET THE FOX NEWS APP
"We take criticisms of the care provided by our team seriously. We are prohibited from disclosing patient information due to federal HIPAA privacy and confidentiality laws," said Jessica Young, president and chief executive of Advanced Correctional Healthcare in a statement.
The lawsuit filed over McLemore's death is similar to the case of a mentally ill man who froze to death earlier this year at an Alabama jail. In a lawsuit filed in February, that man's family alleges that the 33-year-old was kept naked in a concrete cell, and also possibly placed in a freezer or other frigid environment.
In December, almost a year and a half after McLemore died, Joshua's mother Rhonda died unexpectedly.
"Josh was my sister's only child. His loss devastated her," Lita Ladner, Joshua McLemore's aunt, said in a statement. "He was also my only nephew, and a devoted friend to many. Even though he struggled with mental health issues, we loved him with all our hearts."