Actor Shia LaBeouf confirmed to a Catholic news outlet that his process of joining the church will be completed by his rite of confirmation in a few months.
LaBeouf, made famous by for starring in entertainment such as the "Transformers" film series and "Indiana Jones and the Kingdom of the Crystal Skull," said he converted to Christianity as a result of a recent project. LaBeouf recently portrayed Saint Padre Pio, a famous Catholic mystic and priest who lived during both World War I and II. Catholic News Agency summarized that the new film, "Padre Pio," released in theaters on Friday, portrays the friar in his 20's, with "powerful scenes of Padre Pio ministering to the townspeople and enduring his own spiritual battles with the devil amid the chaos of a violent political clash."
ChurchPOP English editor Jacqueline Burkepile asked the actor where he considers himself in his current spiritual journey during a May 23 interview regarding his upcoming movie, "Padre Pio."
LaBeouf revealed his conversion in an interview released last August with Word on Fire Catholic Ministries' Bishop Robert Barron.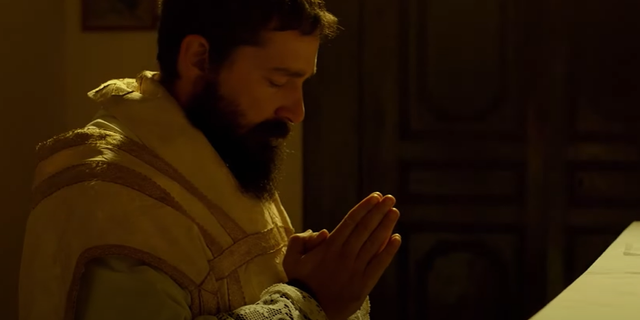 Actor Shia LaBeouf portraying Catholic friar and Saint Padre Pio the film "Padre Pio" released on Friday.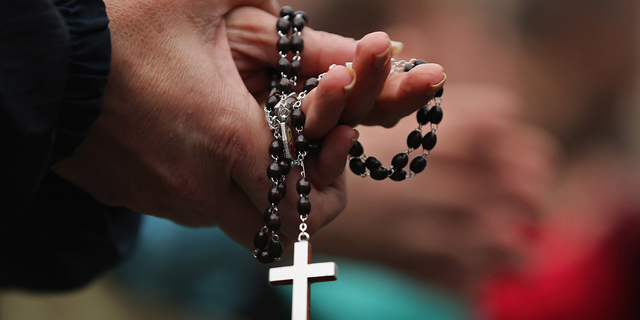 Catholicism remains the largest denomination of Christianity, and is often portrayed in a variety of films. (Photo by Dan Kitwood/Getty Images) (Dan Kitwood/Getty Images)
CLICK HERE TO GET THE FOX NEWS APP
Being a member of the Catholic Church begins with the process of baptism, usually when one is a child, followed by first communion, confession, and a process of confirmation as one enters adulthood. The United States Conference of Catholic Bishops summarized, "In the Sacrament of Confirmation, the baptized person is 'sealed with the gift of the Holy Spirit' and is strengthened for service to the Body of Christ."