Congressional committees expect to find out the full extent of how the Pentagon leaks occurred and what can be done to prevent similar occurrences as the U.S. attempts to clean up from a disastrous incident.
"The House Armed Services Committee expects additional briefings from the Department of Defense on the matter," a spokesperson for the committee told Fox News Digital. "The committee wants to know how this leak happened and what can be done to prevent it from happening again."
Pentagon spokesperson Brig. Gen. Patrick S. Ryder in a press briefing Thursday said the Department of Defense is holding daily meetings to review the scope and impact of the leaks as well as "mitigation measures" and what the department needs to do to "reinforce existing policies, procedures and rules."
"If there are any areas where we need to tighten things up, we certainly will," he said, revealing that some changes have already occurred.
PENTAGON LEAK SUSPECT JACK TEIXEIRA TO APPEAR IN FEDERAL COURT FRIDAY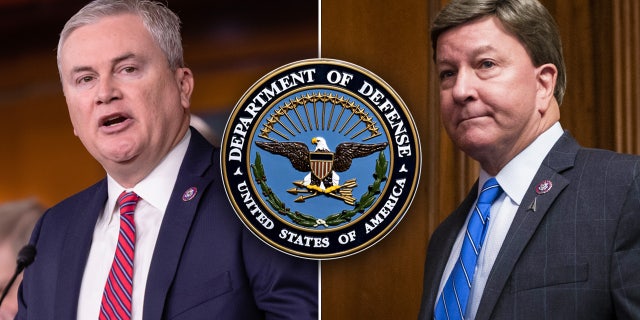 House Armed Services Committee Chair Mike Rogers, R-Ala., right, and House Oversight Committee Chair James Comer, R-Ky. (Bill Clark/CQ-Roll Call Inc. | Andrew Harrer/Bloomberg | Eric Lee/Bloomberg)
The House Oversight Committee told Fox News Digital that it had "nothing at this time" to say on potential hearings regarding the leaks.
FBI agents arrested Massachusetts Air National Guardsmen Jack Douglas Teixeira at a home in North Dighton, Massachusetts, on Thursday in relation to a trove of classified documents that have been leaked online in recent months.
HOW US INTEL LEAKS WENT FROM A GAMER CHATROOM TO WORLDWIDE SCANDAL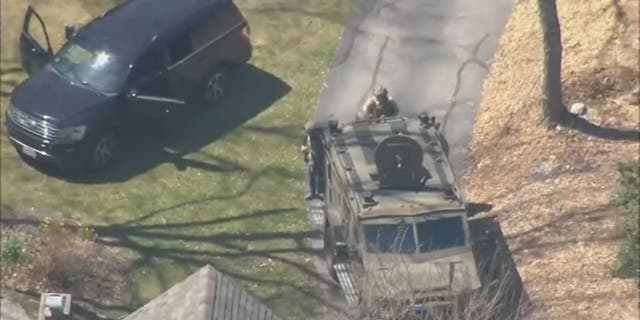 Aerial photo of the arrest of Air National Guardsman Jack Teixeira by FBI agents for allegedly leaking classified materials. (Fox News)
Attorney General Merrick Garland said Teixeira, 21, is being investigated for the "alleged unauthorized removal, retention, and transmission of classified national defense information."
Defense and intelligence experts told Fox News Digital this week that the leak will have a compounding effect on U.S. national security and ally confidence.
JOE CONCHA: WHY ISN'T BIDEN BEING TRANSPARENT ABOUT THE INTEL LEAK?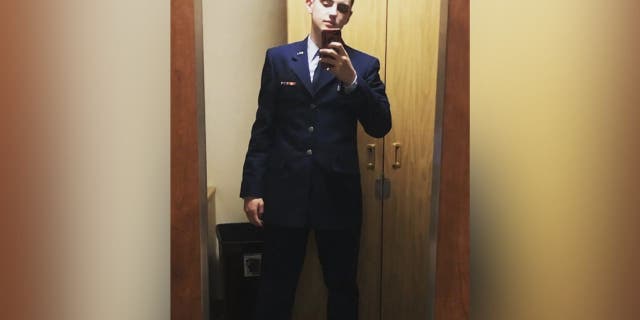 Selfie of Jack Teixeira, the 21-year-old National Guard Airman accused of leaking classified information. (Facebook)
Former CIA station chief Dan Hoffman told Fox News Digital that the topic will take up "a lot of oxygen" that would otherwise be devoted to "high priorities in our bilateral relations" instead of now "talking about this stuff."
James Anderson, former acting under secretary of defense for policy, said he fully expected "many, many decades in a federal prison" following a conviction, but that in the immediate aftermath, the U.S. needs to ensure that it restores ally confidence.
"It's important in the aftermath of this that there be a very thorough internal investigation as to what happened, and a congressional inquiry," Anderson said. "That's what will be necessary to help convince allies and partners that we're doing everything in our power to try to prevent similar episodes from recurring in the future."
CLICK HERE TO GET THE FOX NEWS APP
"If we fail to convince them of our seriousness on this point, then they will be less likely to want to share sensitive intelligence with the United States government, and that would be most unfortunate," he added.