At a House hearing this week, a Texas Republican lawmaker made DHS Secretary Alejandro Mayorkas stand up and face a grieving family who lost a grandmother and young girl in a fatal vehicle crash involving a smuggler who was fleeing authorities near the border.
Elisa Tambunga, who lost her seven-year-old daughter, and Gin Jespersen, who lost her mother, joined "Fox & Friends First" Friday to describe being face-to-face with Mayorkas after tragedy hit their family.
Mayorkas stood up and offered his condolences to the family after being prompted by Rep. August Pfluger, R-Texas.
BORDER PATROL CHIEF SAYS DHS DOESN'T HAVE OPERATIONAL CONTROL OF US BORDER
"Honestly, it was asked of him. He didn't do it because he thought it was right. It was asked for by Mr. Pfluger for him to do that. And at this point, not just Secretary Mayorkas, but no one's apologies mean anything to me or to my family without any action behind it," said Tambunga.
She clarified that she received a sincere apology from Mayorkas in their private meeting, but she viewed the apology during the hearing as insincere.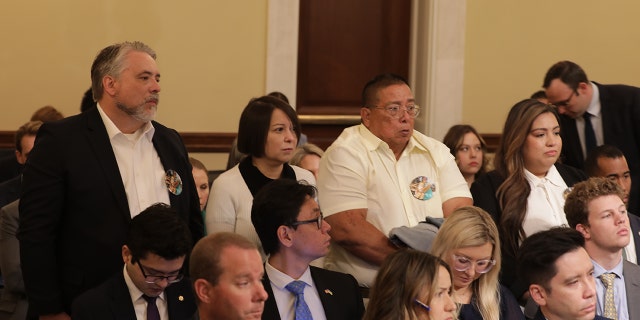 Family members of 71-year-old Maria Tambunga and Emilia Tambunga, who were killed in a car crash involving a suspected human smuggler, attend a House Homeland Security Committee hearing where Homeland Security Secretary Alejandro Mayorkas testified, Wednesday, April 19, 2023. (House Homeland Security Committee)
Secretary of Homeland Security Mayorkas was testifying before the House Homeland Security Committee when he was asked to apologize to the family of Maria and Emilia Tambunga, who were killed last month.
"They're sitting right behind you. They came here today because they want answers. They came here today because of the failures of you and your leadership. They came here because they want closure," said Pfluger.
Mayorkas did stand and express condolences to the Tambunga family present — although he also accused Pfluger of politicizing the tragedy.
Jespersen said her family has been trying for a while to get the attention of Mayorkas.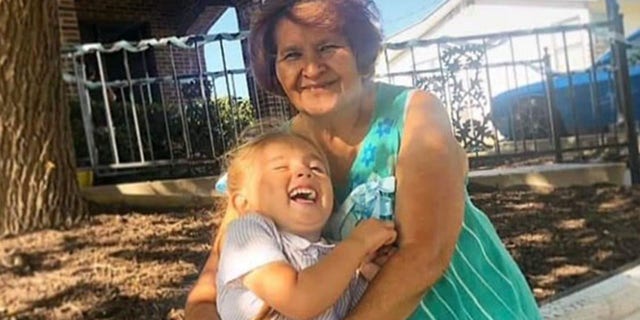 Emilia Brooke Tambunga, left, and her grandmother, Maria Socorro Alvarez-Tambunga.  (Preddy Funeral Home)
"In the private meeting, we asked him to come in and sit with us and get to know us and to really own what we were saying. We were adamant that we needed troops down there and the accident, the killing … happened because there is no Texas DPS over the Interstate of Crockett County in Ozona Texas," said Jespersen.
The family is taking action and urging Mayorkas to make a change.
"We asked him for troops. We asked him to partner with the Democrats and the Republicans. We said we're not about red or blue today. We're not about who's wrong or right. We're about working together. And we said, under your leadership, it's not working."
"It's just everywhere in all of South Texas, in our hometown. It's everywhere. And we need his help. We need his leadership. We need him to step up to the plate and own up to his role."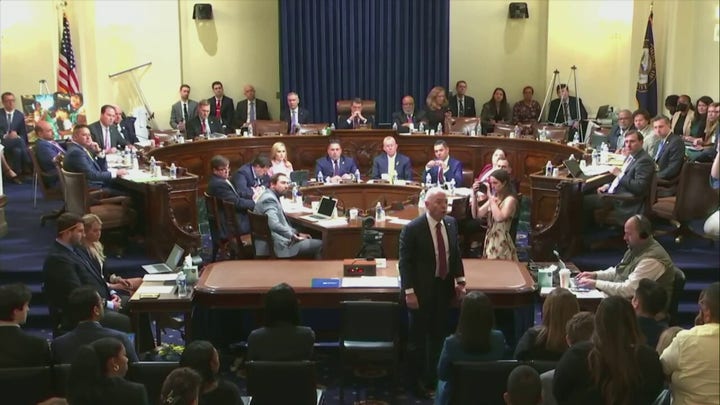 Video
HOMELAND DEMS BOOKED TRAVEL, CALLED WITNESSES BEFORE PULLING OUT OF BORDER HEARING, REPUBLICANS SAY
Tambunga said she shared graphic pictures of her daughter and urged Mayorkas to understand the significance of his role.
"I just plead with him to please hear us out. And that when he goes to advise President Biden that instead of having the congressman's and congresswoman's thoughts in the back of his mind to have our faces in the back of his mind because that's who ultimately he's needing to protect is us."
"I should not have had to bury my seven-year-old little girl. I should not have had to see her covered in blood. I should not have had to hold her cold little body."
The Texas Department of Public Safety said Rassian Comer, 22, of Louisiana, ran a red light during a high-speed chase on eastbound I-10 in Ozona and crashed into Maria Tambunga's car.
Two of the 11 illegal migrants being smuggled in Comer's 2021 Dodge pickup truck were also killed in the crash, Texas DPS said. Both were from Mexico.
CLICK HERE TO GET THE FOX NEWS APP
Fox News' Timothy H.J. Nerozzi contributed to this report.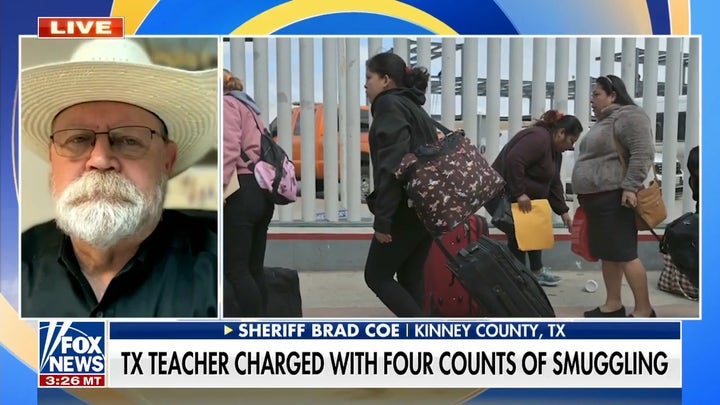 Video