If the adage that "Everything's Bigger in Texas" is true, then the 2024 U.S. Senate election is shaping up in recent days to prove it. Lone Star Democrats recently scored a dream candidate in Congressman Colin Allred (D-TX), who announced he was taking on two-term incumbent Sen. Ted Cruz (R-TX) in 2024.
If you were scientist in a lab tasked with creating the perfect state-wide candidate for Team Blue, you couldn't come up with someone as well suited for this race as Allred, a fourth-generation Texan, father of two, former NFL and star Baylor University linebacker, UC Berkeley trained attorney and a voting rights advocate and litigator. In 2018, he defeated an entrenched and well-financed Republican Member of Congress by seven percentage points in a huge upset in a critical suburban Dallas district.
Perhaps more than any other red state, Texas has been the Democrat Party's White Whale. And like Captain Ahab, progressives continually get their hopes up with inspiring top-of-the-ticket candidates like Wendy Davis and Beto O'Rourke, only to have those hopes dashed in an instant come Election Day. O'Rourke came painfully close four years ago in his race against Cruz, losing to the incumbent senator by just two points in a race that captured the nation's attention and Democrat's imagination.
FORMER NFL PLAYER, TEXAS DEM CONGRESSMAN TO CHALLENGE SEN. TED CRUZ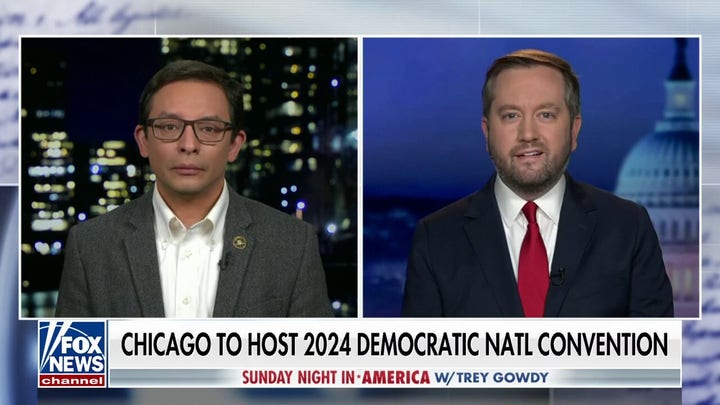 Video
If Allred is successful in 2024, he will reverse a nearly 3-decade losing streak in the making. No Democrat has won a statewide election since 1994 so there's no question that this is an uphill fight for the former linebacker, but early indications are that Allred is going to give Cruz the fight of his political life. In the first 36 hours after announcing his campaign, the Allred campaign raised more than $2 million, the majority being small dollar donations. In comparison, Cruz raised just $1.26 million during the first 3 months of the year. There's no question that both candidates will be able to raise the necessary funds to compete across Texas' twenty different media markets, but this early sign of support for Team Allred should give the incumbent candidate some Houston-sized heartburn.
CLICK HERE TO GET THE OPINION NEWSLETTER
Adding to that heartburn will certainly be the fact that Senator Cruz is facing voters for the first time since his now infamous Cancun swing in 2021, when he was caught fleeing south as millions of his fellow Texans froze with no electricity and running water during a devastating winter storm. As a result of that national misstep and a few other optics issues, Cruz is in the unfortunate position of being one of the ten most unpopular senators according to Morning Consult's tracking of the in-state standing of the 118th Congress. Texans are nearly evenly split when it comes to Cruz's job approval with 46 percent approving and 45 percent disapproving. Perhaps even more problematic for the senator, in a University of Texas at Austin poll, a combined 11 percent of registered Republican voters disapprove of the senator. In a tight race, just like in 2018, those GOP base supporters staying home could cost Cruz a third term.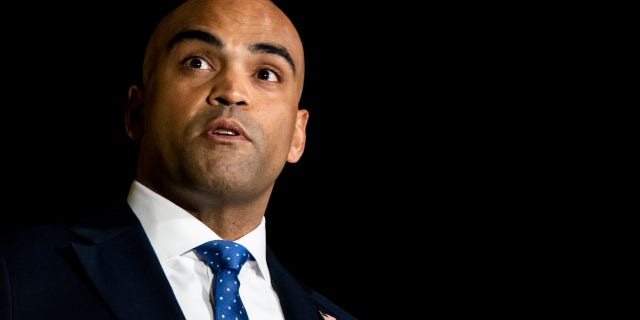 SOUTHLAKE, TX – JANUARY 17: U.S. Rep. Colin Allred (D-TX) talks to a reporter following a special service on January 17, 2022 in Southlake, Texas. The service was arranged after a 44-year-old British national over the weekend stormed into the Congregation Beth Israel synagogue in Colleyville with a gun and held four people hostage for more than 10 hours. (Photo by Emil Lippe/Getty Images)
(Emil Lippe/Getty Images)
CLICK HERE TO GET THE FOX NEWS APP
In 2021, Senator Cruz was joined by two additional members in the Texas congressional delegation, thanks to the Lone Star State's massive population growth. Since 2000, Texas has grown by more than 8.3 million residents, with 7.6 million of those new Texans are people of color. According to the 2020 census, which added those two congressional districts, the state now has nearly the same number of white and Latino residents. More recently, the COVID-19 pandemic has also dramatically changed the demographic make-up of Texas, making it the "largest-gaining state in the nation" between 2020 and 2021. There's no question that the electorate in 2018 that returned Senator Cruz to Washington, is markedly different today and even more diverse, which should also benefit Team Allred.
From an early fundraising disadvantage, changing demographics and likeability issues with the electorate, Senator Ted Cruz is in the fight of his political life. Many opponents have failed to tackle Texas' junior senator, but this time a former NFL linebacker might just deliver a knockout blow.